They handle brushes brilliantly and can create long-lasting looks in just moments. Discover five essentials of the Pros for quick makeup that lasts all day.
THE RIGHT BASE
Your skin is a canvas for your face. So, it's important to work the texture of your skin before applying makeup. Find a moisturizer suitable for your skin type that targets lines and wrinkles, tightens pores and mattifies your complexion, if needed. By giving your face a smooth texture, the formula will improve the definition and hold of your makeup.
The right brushes
It's best to invest in four or five quality brushes, something you'll never regret! Softer bristles, gentler touch, easier application... the differences are remarkable.
The must-haves:
A foundation brush for better application, for a uniform result;
A corrector brush for fine details and to fix mistakes;
A defining brush for applying eye shadow;
A multipurpose powder brush for applying blush, bronzer or loose powder.
Long-lasting mascara
Nothing's worse than runny mascara that ruins your look! So, take the time to find the right one. Look for a long-lasting mascara that adds fullness without clumping. Be sure that it's suitable for your needs: if your eyelashes are short and dense, use a lengthening product; if they're long and thin, use a volumizing mascara.
For best results, start at the roots of the upper lashes, making mini zigzags up to the tips to prevent clumps. This is the best way to enlarge small eyes.
Did you know? Your mascara doesn't last forever. To avoid the proliferation of bacteria, replace it every three months.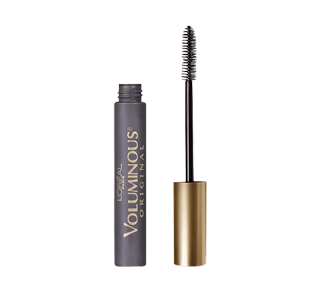 L'Oréal Paris
Voluminous Original Mascara, 8 ml
The unique maximizing formula quickly thickens and builds lashes in a single application for a full and dramatic look. The volume maximizing brush thickens lashes evenly and smoothly, leaving them soft with virtually no flakes, smudges or clumps. Clump-resistant. Fragrance-free. All-day wear Ophthalmologist-tested and allergy-tested. Suitable for sensitive eyes and contact lens wearers.
An eyebrow box
Well-shaped eyebrows are in! As a signature for your look, they deserve all your attention. Begin by clearly defining their shape with a few brush strokes. Then use a beveled brush and a silky powder to fill in the sparse areas: tap it on gently in the direction of the hair growth, then go over the whole line of each eyebrow with a little more eye shadow. Or, use a pencil and colour in small strokes following the natural lines. Then just give another sweep of the brush to diffuse the colour and apply a gel or a waterproof setting-wax for a finishing touch.
To get a colour that blends perfectly with your eyebrows, mix several shades of powder or pencils.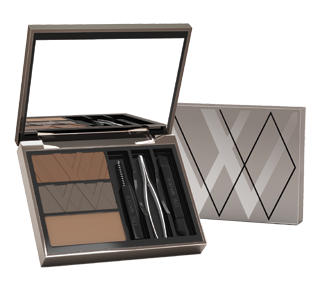 Watier
Boîtes à Sourcils Eyebrow Essential, 1 unit, Brunes
A practical eyebrow kit that allows you to sculpt and style your brows to create a look that is well-defined and structured or subtle and natural.
Magic corrector
Dark circles, dark spots, pimples... Correctors have no pity for imperfections. And that's why makeup artists love them! Choose a corrector stick that you can easily carry in your purse for touch-ups, as needed. For a custom tint, there are corrective palettes that help you create the exact shade you want.
How do you know which shade to use? The chromatic circle is a good reference: if two colours face each other, it's because they're opposites (together, they neutralize each other). For example, green conceals redness, orange hides blue veins and yellow tones down purple under-eye circles.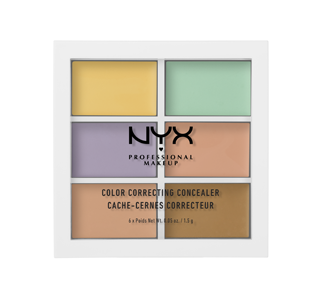 NYX Professional Makeup
Concealer Color Correcting Palette, 9 g
CORRECT YOUR SKIN: Treat your most severe skin discoloration concerns with NYX Professional Makeup Color Correcting Palette.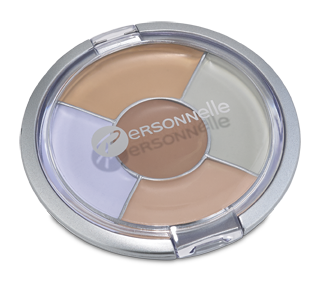 Personnelle Cosmetics
Corrector Palette, 10 g
Get a flawless complexion with the Personnelle Cosmetics Corrector Palette. Ultra-practical, it's perfect for covering up small imperfections. A must-have for your beauty kit!