Do you often have red and/or watery eyes? Do your eyes feel irritated or uncomfortable? If your eyes are sensitive in any way, it's important you choose the right type of makeup, makeup removers, moisturizers and other soothing products.
Mascara
Just because your eyes are sensitive, doesn't mean you have to go without mascara! You simply need to find one that's right for you. Here are two ways to do that:
For dry eyes, avoid waterproof mascaras. They last longer, but they're harder to remove. Non-waterproof mascara is easier to remove so it won't cause so much irritation to your eyes.
If you have watery eyes, choose a waterproof mascara created especially for sensitive eyes. Choose a gentle product that can be removed without irritation.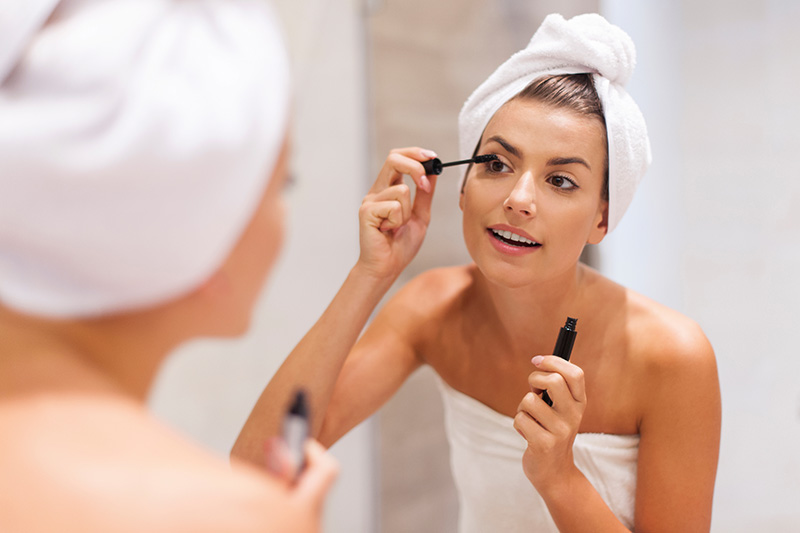 Makeup remover
Be sure you choose a gentle, hypo-allergenic, fragrance-free product to remove your makeup at the end of a long day. Consider using milk, jelly or Micellar water products, which are refreshing, rather than wipes, which can irritate your skin and eyes because of the friction they require. The goal is to remove all your makeup without any discomfort or irritation.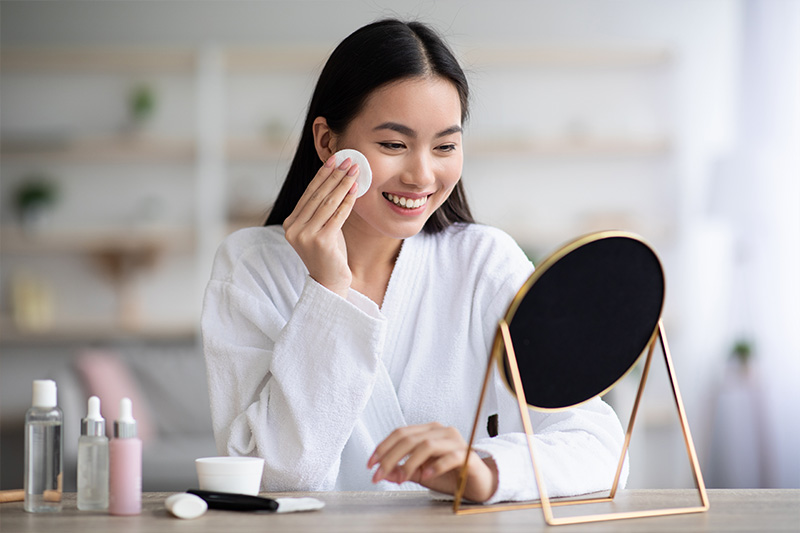 Eye contour care
Regardless of whether you wear makeup or not, adding a quality eye-care product to your daily beauty routine is a great idea. Try a refreshing, moisturizing cream specifically designed for use around your eyes. Feel free to use it morning and night. Your sensitive eyes will get the soothing relief they need, plus, it will help eliminate redness, fight wrinkles, reduce puffiness and brighten your eyes.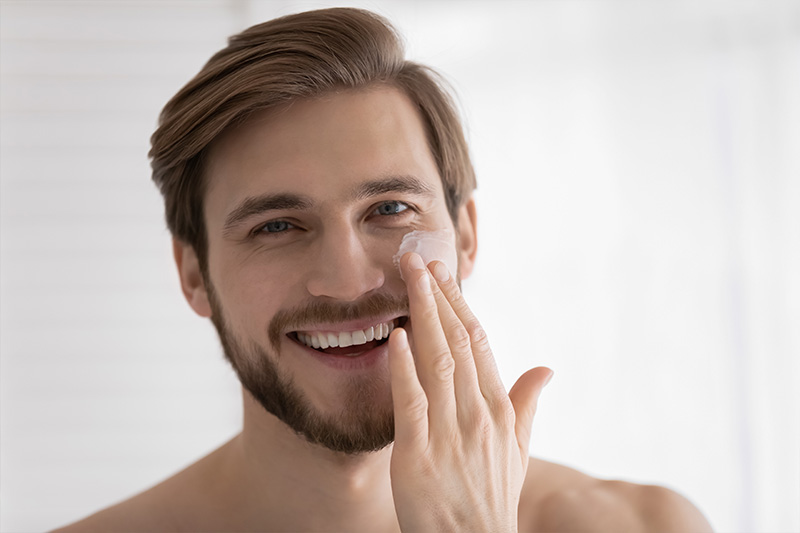 Our Top 5 picks
Toleriane mascara by La Roche-Posay
Offering the ideal combination of comfort and volume, this mascara intensifies your look without weighing down your lashes or irritating your eyes.
Biotherm Micellar Water
Ideal for any type of eyes, including sensitive ones, this Micellar water is enriched with cucumber extract, offering light, gentle, fresh moisturizing.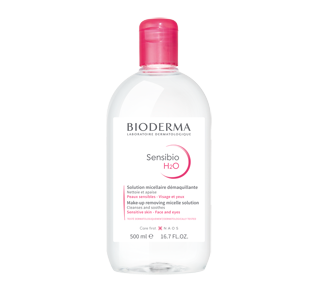 Bioderma
Sensibio H2O Micellar Water, 500 ml
A cleansing and make-up removing water that respects the fragility of sensitive skin.
Avene Sensitive Eye Care
Moisturize and soothe your eyelids and the delicate areas around your eyes with this special, moisturizing and decongesting product created to help reduce irritation, tightness and redness.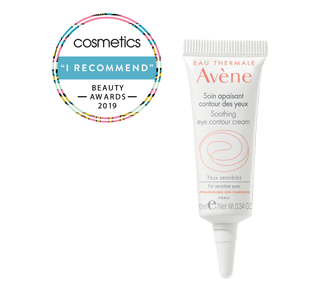 Avène
Soothing Eye Contour Cream, 10 ml
Decongestant, specifically formulated to gently soothe the delicate eye contour area. Fragrance-free, preservative-free.
Clinique Ultra-Light Concentrate
Guys, this ultra-light, velvety gel was designed specifically for sensitive eyelids and eye contours in men. It moisturizes, firms and brightens your skin in just seconds.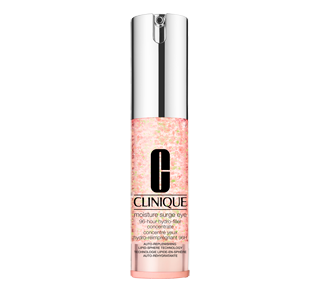 Clinique
Clinique for Men Moisture Surge Eye 96-Hour Hydro Filler Concentrate, 15 ml
An ultralight, cushiony water-gel that helps eye-area skin replenish its own moisture for a full 96 hours of intense, crease-plumping hydration.
Ducray Eyelid Care
Created specifically for sensitive and reactive skin caused by eczema around the eyelids this product soothes, decongests, reduces redness and relieves dry skin while preventing flare-ups—all in just seconds.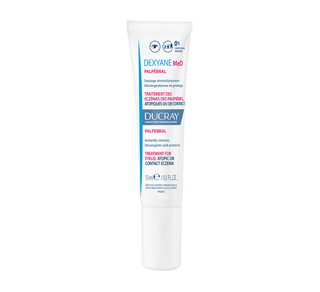 Ducray
Dexyane MeD Palpebral Treatment for Eyelid, 15 ml
Dexyane MeD Palpebral is a localized eyelid treatment. It is used on the sensitive and reactive skin of the eyelids in case of eczema or contact allergy. This treatment can be used on inflammatory lesions. It treats and limits the reappearance of eczema lesions of the eyelids. Its texture with an ultra-moisturizing dressing effect Immediately soothes Decongests Reduces redness Repairs dry skin Spaces-out flare-ups Fragrance-free, cortisone-free, paraben-free.