Our winters are long and hard, which can really hurt your skin, drying it out. If your skin is tight, especially after showering, that's because it's dry or dehydrated. Tips for soft skin and a clear complexion, even in the winter.
How does skin dry out?
Easy: skin becomes dehydrated when it doesn't get enough water. You can tell by touching it - skin will feel rough under your fingers and lack suppleness. Environmental factors, such as cold, dry weather, electric heating, wind and air pollution all tend to dry out your skin. Other factors also help dry out skin: bathing too often and using soaps that are too basic also contribute.
When your skin is irritated, the thin protective layer of fat on the surface of your skin becomes compromised. This film, mostly made up of sebum, keeps the water in our skin from evaporating. Without this protective oil, water quickly evaporates, and the skin dries out. The main purpose of moisturizing creams and lotions is to preserve and rebuild this protective barrier.
We like:
Ultra-Rich Soap-Free Cleansing Bar with Cold Cream by Avène, which nourishes the skin and protects the skin barrier. Enriched with cold cream, this ultra-moisturizing bar cleans and hydrates the epidermis. It contains superfatting agents and is made from Avène thermal water.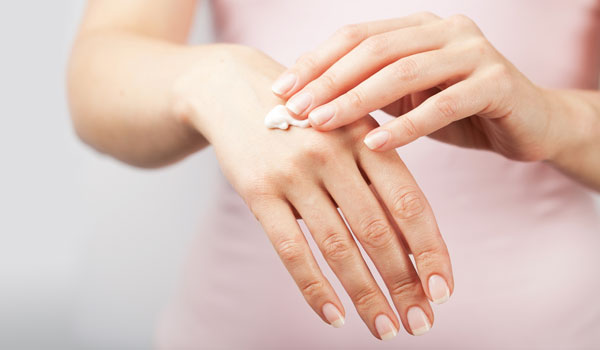 Preserve your skin's protective layer
To preserve your skin's lipidic film and stay moisturized, it is important to wash your face with a hydrating soap or milk cleanser. Next, rinse, dry and moisturize.
Choose a hydrating milk or cream that is rich in vitamins and made from natural oils, such as shea butter, sweet almond oil or avocado oil. Moisturizing lotions that are made from thermal waters are also a wise choice, as thermal waters have recognized moisturizing properties.
We like:
Body Lotion with Cold Cream by Avène, an amazingly rich cream with a non-greasy feel. Made with Avène thermal water, this lotion contains a cocktail of moisturizing vegetable oils (sesame, safflower and coconut oil) that provide long-lasting moisture and relief for your skin.