You want makeup that looks great and lasts all day long, right? Well, we've got everything you need to know about applying a proper base and using a long-lasting setting product.
The foundation
What is it?
Creating the proper foundation is the first step in achieving smooth, matte and optimized makeup. Foundation is designed to correct minor skin imperfections while boosting the desired effects of your makeup.
How to apply it
Start by cleaning and moisturizing your skin. Then apply your foundation over your entire face using your fingers, a brush or a makeup sponge. Pay special attention to the areas where you want add radiance, like the bridge of your nose and the tops of your cheekbones...
How to choose the right one
The choice of foundation depends on the type of effect you want to achieve. Do you want mattified skin or a nice glow? Do you want a smoother appearance? They're all possible! Just check the product labels and you'll find the foundation that's right for your skin type and for the desired effects.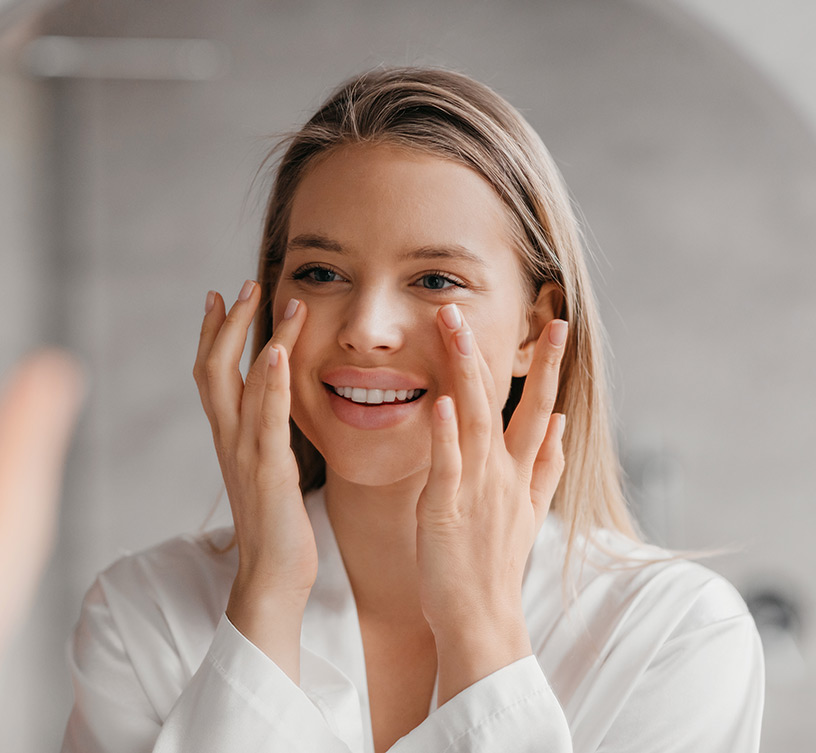 The setting product
What is a setting product?
As you probably guessed, this type of product sets your makeup. What's more, it acts as a protective barrier against heat, pollution, humidity, and other harmful forces. By applying a setting product over your makeup, you ensure a long-lasting finish.
How to apply it
Setting products generally come in spray bottles, so they're very easy to apply. Simply spray lightly over your entire face and let it dry. Some setting products come in powder form, however. In that case, grab a brush, dab on a small amount of setting powder and pat it over your entire face.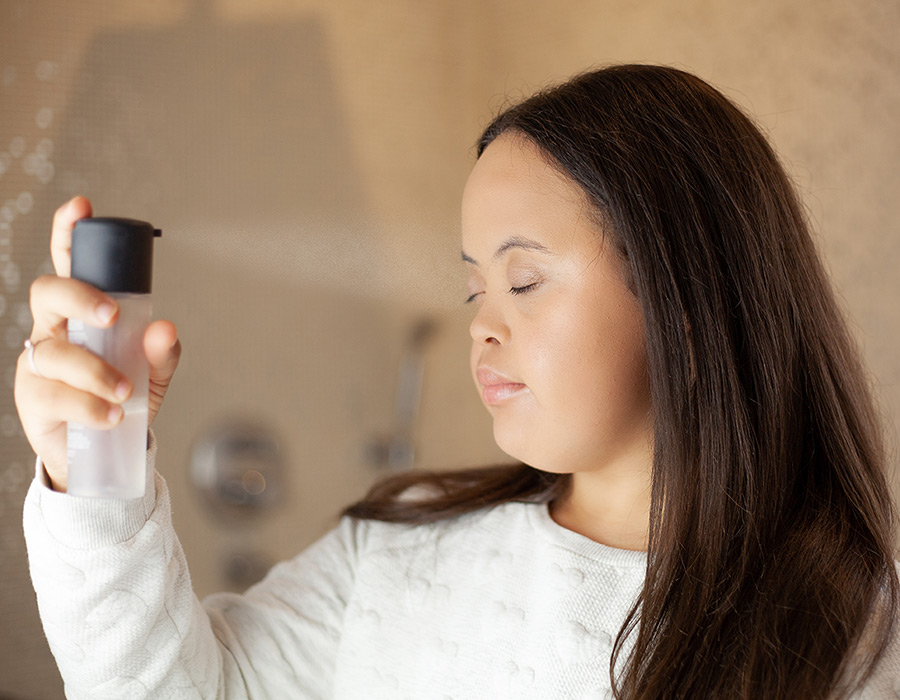 Psst!
You can also use a little setting spray or powder during the day to refresh your makeup.
How to choose the right one
While all setting products ensure lasting hold for your makeup, some offer a more matte finish while others are silkier. Just find the one that best meets your needs.