Want to squeeze a workout in during your lunch break, but you're afraid of returning to the office looking like a hot mess? Read our tips and tricks for a no-excuse, fuss-free workout beauty routine for before and after the gym!
Makeup and the gym don't mix! Foundation acts as a barrier, trapping in all that sweat, which leads to breakouts. But when you only have 30 minutes to work out, you don't want to waste a second of that time removing your makeup and then applying it all over again after! Here's how you should start your day:
If you know you'll be hitting the gym later in the day, thoroughly wash your face and then apply a mattifying lotion (this will help prevent shine).
Our pick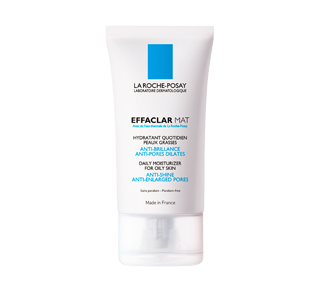 La Roche-Posay
Effaclar Mat, 40 ml
Sebo-regulating moisturizer. Controls shine and reduces pores. Oily skin. Suitable for sensitive skin. Oil-free blotting effect texture: Proven long lasting mattifying effect. Non-comedogenic. Tested under dermatological control.
As for makeup, opt for waterproof mascara (it won't drip and it's more resistant to heat).
Our pick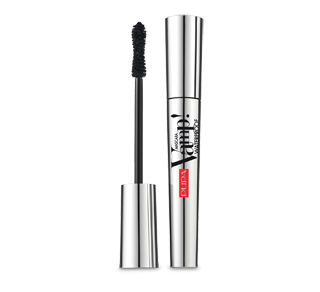 Pupa Milano
Vamp! Waterproof Mascara, 9 ml
Waterproof and long lasting. Long and spectacular eyelashes as fake lashes. Volume excessively oversize, thick full and ultra-dense lashes.
If you don't want to skip foundation entirely, it's better to use a lighter formula. BB cream is a great choice as it isn't as heavy as regular foundation. You can also apply a thin layer of mineral powder—its lightweight formula will really let your skin breathe.
Bonus: Don't leave home again without some Personnelle Cosmetics S.O.S. Sebum Oil Blotting Sheets in your handbag! After working up a sweat, use them to absorb that unwanted shine without messing up your makeup!
If you're planning on working out, we suggest you keep your hairstyle simple. Think ponytail or braid. And use a volumizing hair powder—it'll help control excess oil and keep your hair in place.
If you'd rather let your hair down after your workout, make sure to equip your gym bag with dry shampoo and spray it on before heading back to the office.
If you've got nothing planned after your workout, take the time to remove your makeup before hitting the treadmill. Always carry a pack of makeup remover pads in your gym bag.