Have you heard about plopping? If TikTok is any indication, it's the most popular way of drying your hair to get perfect curls and waves every time. Want to try it for yourself? Grab a t-shirt and your favourite styling product and follow this simple guide!
Plopping?
Plopping (you know, like plopping something down) is a way of drying your hair by gathering it on top of your head after you wash it, then wrapping it in a cotton t-shirt. This elevated position prevents water and moisturizers from weighing down your hair or crushing its shape. As a result, once your hair is dry, your curls are more highly defined, lighter and fluffier.
Bonus: since the technique doesn't use heat, your hair is less likely to become dried out, causing frizz and split ends. Plus, if you used a little too much styling formula, the excess will be absorbed while your hair dries.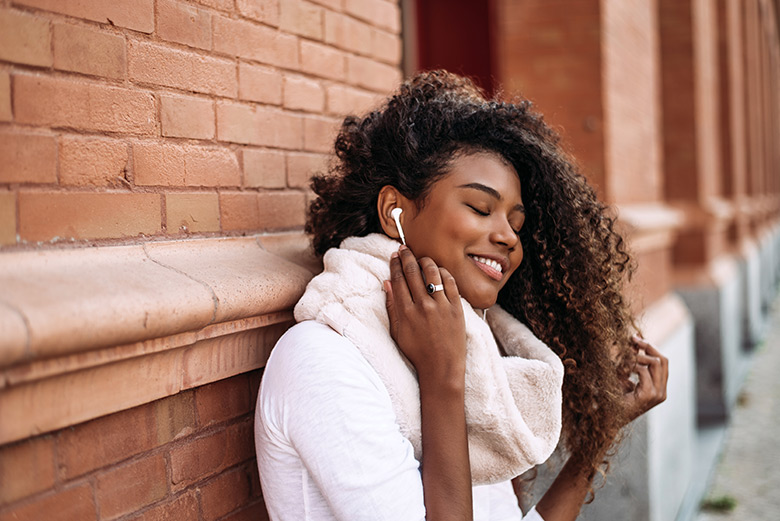 Why use a t-shirt instead of a towel? The secret is in the fibres! Generally smaller and softer, the fibres in a t-shirt are less likely to separate your curls. But feel free to use a microfibre towel or other cotton clothes if you prefer (socks, tank top, soft pants ... it's up to you!).
The method, step by step:
After showering, use a t-shirt to wring out your hair. Be sure to blot gently to maintain the shape of your curls.
Apply your usual styling product: sculpting cream, nourishing balm, etc.
Crumple your hair by squeezing your locks against the palm of your hand, one bunch at a time—it's an easy way to give your curls a boost!
Tilt your head forward, lay your hair in the middle of the t-shirt, ends first, then lift the t-shirt up towards the top of your head.
Straighten up, then fold and twist up any excess cloth. All that's left is to wait 30 to 60 minutes till your hair is dry!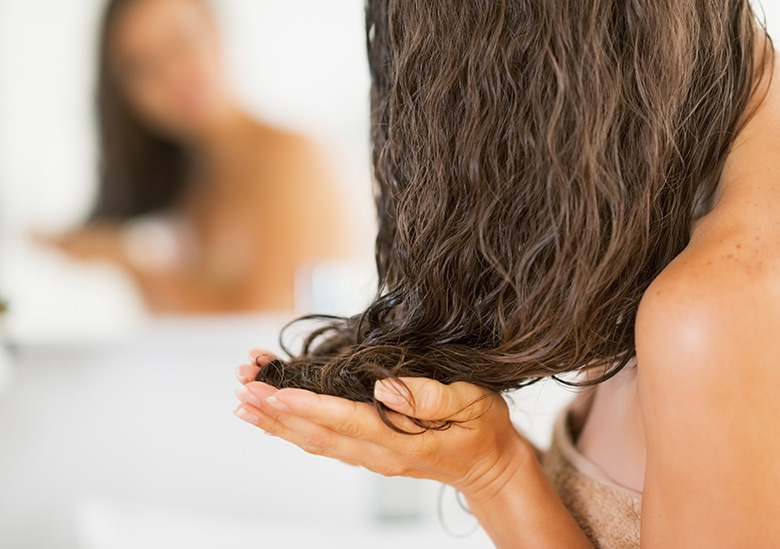 Drying time may vary depending how curly you want your hair. Some people prefer to wait around 20 minutes, while others like to spend the whole night with their t-shirts on their heads.