Fluid illuminators, golden or pearly makeup, moisturizing bases... this season, beauty means radiance! The essential? A complexion that captures and reflects light, no matter how intense.Follow this flagship trend with a complete makeup created by Virginie Vandelac!
Pro tip: Before anything else, apply a makeup base to your entire face. Be sure to let the product penetrate: by making your skin more supple and hydrated, it will facilitate the application of the foundation and naturally increase the radiance of the look.
Concoct a luminous recipe for your face
Mix the makeup base with a liquid foundation and illuminator in equal parts (one drop for one drop).Spread the mixture over the entire face with a foundation brush, using circular movements first, then pressing to refine the application.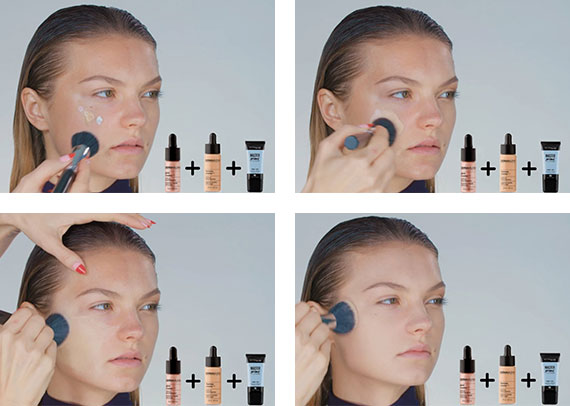 Light up your eyes with another mix
Add a drop of illuminator to two drops of concealer and gently apply the mixture under the eyes with the appropriate brush. Be sure to choose a concealer in a colour that matches your skin tone, and don't use too much illuminator! In excessive quantity, it accentuates the smallest fine lines.

Pro tip: your skin has some imperfections? Use the same brush, and a little concealer, to correct them. However, do not add an illuminator or you will reveal rather than correct!
Work the volumes
Always sparingly (the effect should remain natural!), tap the illuminator on the top of the cheekbone, then toward the temple and forward. Then apply some product to the bridge of the nose, nostrils, the heart of the lips and the chin, as well as under the eyebrow and above. You will draw light (and attention!) to the centre of your face, and magnify your features.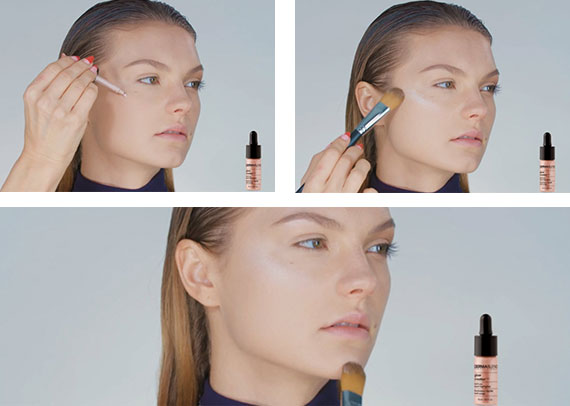 Enhance your gaze
Use a bevelled eye shadow brush to apply a gold tone all over your eyelid, from the inside corner to the outer corner. Looking for even more intensity? Add a second layer of gold and accentuate the contrast by placing a darker shadow in the crease of the eyelid.

Give the finishing touch
For your lips, use a colour that is both glossy and natural (soft coral, pink nude...), then seal the makeup with a few spritzes of setting mist. The mist accentuates the healthy glow of the look by softening the grain of the skin and preventing it from drying out.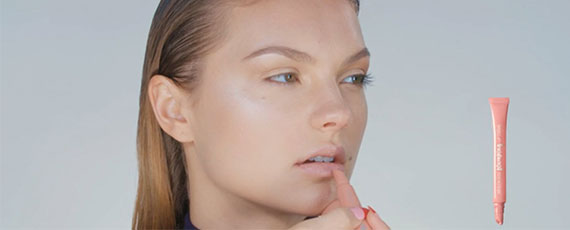 Our suggestions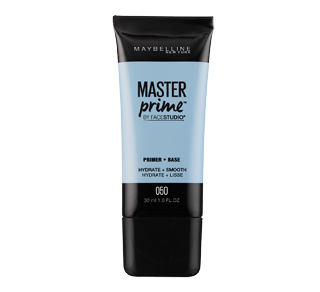 Maybelline New York
Facestudio Master Prime Primer + Base, 30 ml, Hydrate + Smooth
Facestudio Master Prime preps for makeup application by visually blurring away specific skin concerns.