Every morning, countless women test their patience trying to do their eye makeup. But are they using the right tools? Each eyeliner has its own distinct qualities and effects. Here's an overview.
Pencil
The first weapon in a woman's makeup arsenal, an eyeliner pencil is a must-have. Most often dry, it gives you perfect, precise control without any mess. The best part? You can shade it with your fingertip or a cotton bud for a smoky effect that's perfect for school, an outing or a night of dancing.
Some pencil eyeliners are also available in waterproof formulas. Generally long-lasting, these pencils are richer than their cousins and can be applied to the entire lash line, but not inside the eye where it's too moist for them to hold.
We love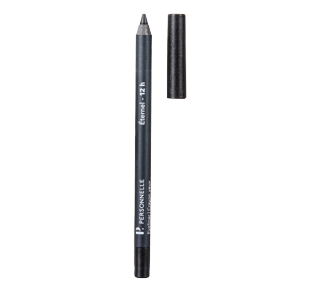 Personnelle Cosmetics
Eternal Eyeliner, 1.2 g
Draw a runway-worthy cat eye with the Personnelle Cosmetics Eternal Eyeliner. This product provides intense, long-lasting colour. The soft tip glides easily over the skin for a perfect line every time.
Kohl
A long-time favourite of women in the Middle East, kohl was originally made by mixing lead and animal fats. Today, the formulas are much more sophisticated (thankfully!) and kohl is just as popular with Westerners. We love applying it to the inner part of the eye. It's one of the few products that can grip its slippery surface. We also adore its "smudgy" side, which helps create an alluring look.
We love
Kajal Kohl Eyeliner from Marcelle
Gel
When you first begin using gels, you quickly learn they take a bit of practice. Don't stress! There's nothing traumatic here. The first golden rule? Use a very precise or angled brush. This will give you better control when using the product. With gel, you get a very intense line that's extremely opaque and won't move a hair all day long. Once you've mastered it, let your imagination run free for a cat eye look or a more daring line.
We love
Liquid eyeliner
Though frightening at first glance, liquid eyeliner can become your best friend—seriously. If you're a beginner, you can save yourself a lot of headaches by creating your cat eye with several small lines that join up. In terms of hold, you should always avoid rubbing liquid liner. When left alone, it will last several hours on your eyelid without moving. We're big fans of its very precise, highly detailed look.
We love