Did you know that you can safely perform peeling and microdermabrasion in your own home? Best of all, you can get the same results as you would in beauty clinic. Read on to find out how you can save time and money by performing your own treatments to renew your skin quickly and safely, in the comfort of your home.
Peeling and microdermabrasion
Peeling and microdermabrasion are two types of treatments used to exfoliate your skin in depth. By removing dead skin from your face, the epidermal layer is better able to regenerate itself. The results are plumper skin, a fresher, more natural complexion, reduced appearance of pigmentation spots and shallower wrinkles.

But what's the difference between the two? Good question. Although the results are the same, their techniques differ. Microdermabrasion is done by hand, while peels are performed using a chemical solution that removes the damaged surface layers of your skin.
Microdermabrasion, demystified…
Achieving a fresh, natural-looking complexion with microdermabrasion is simple. The technique consists of massaging your facial skin with your fingertips using a special product that contains a lightly abrasive ingredient. Much more effective than a regular scrub, microdermabrasion products generally contain aluminum oxide microcrystals that wear away a tiny upper layer of your skin, reducing the appearance of irregularities and dislodging dead skin cells. The result: a more radiant, healthy-looking complexion.

Two microdermabrasion sessions a week is all it takes to get that fresh, healthy glow. A word of caution: if you have sensitive skin, you should avoid microdermabrasion. And if your skin is dry, one treatment per week is all you should do.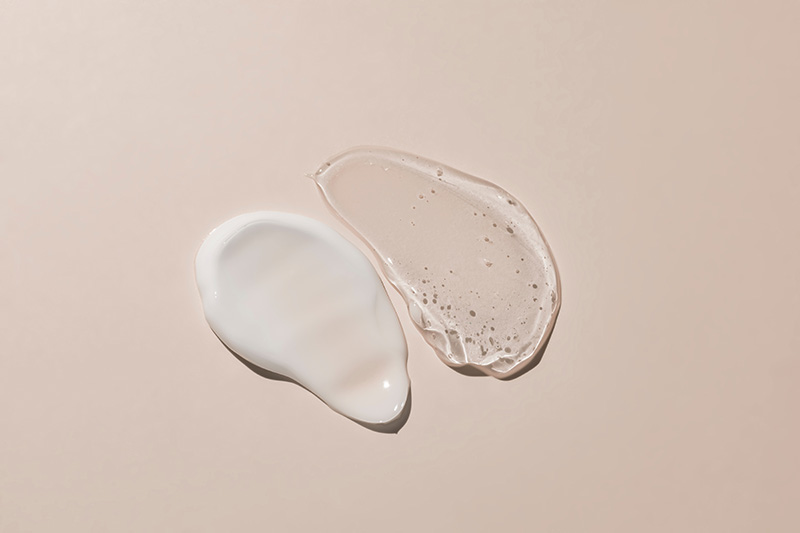 Psst!
Don't confuse microdermabrasion with exfoliation, which is much gentler and only cleans your skin by removing impurities.
Peeling, explained…
Peelings are also easy to do. Simply apply the prescribed amount of the highly concentrated acid treatment to your face (follow the instructions and avoiding the areas around your eyes and lips) and leave it on for 15 to 20 minutes. During that time, the acids will cleanse your face and peel away the superficial layers of your facial skin. Once you're done, simply rinse with water and that's it!
Like microdermabrasion, peeling has many benefits:
It combats wrinkles and fine lines;
It makes your skin smoother;
It gives you a more radiant complexion;
It reduces the appearance of scars and blemishes;
It eliminates superficial pigment spots;
It tightens your pores.
For optimal results, you can give your skin a peel once a week.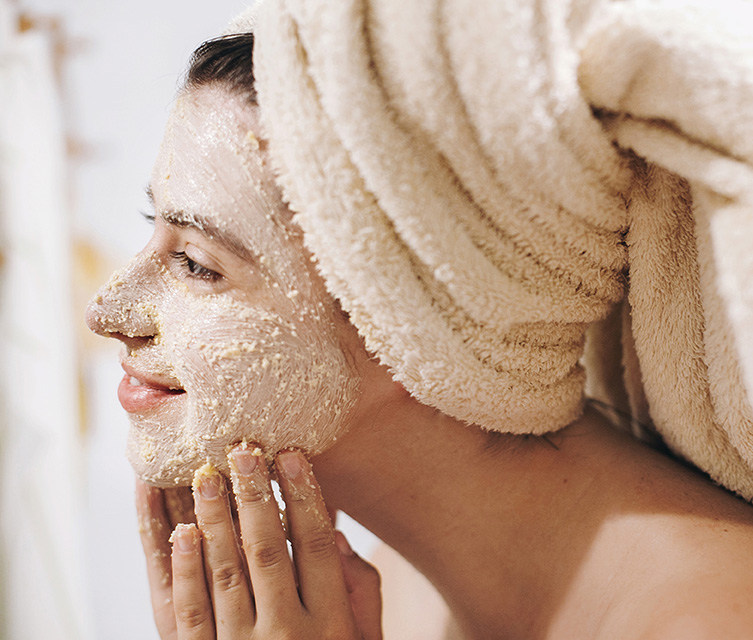 Caution!
You should not give yourself a peel if you have sensitive skin or you suffer from rosacea, eczema, psoriasis or other skin problems..
A few precautions to take…
Before starting your peel or microdermabrasion, test the products on a small, discreet area of your skin. Once you've finished, you should always protect your skin from the sun as the peeling and microdermabrasion products will make your face much more sensitive for a short time. It's best to use a broad-spectrum sunscreen with a high SPF every day.