This fall, rich, neutral colours and deep reds are all the rage. Virginie Vandelac plays with this seasonal palette, creating a multi-version look featuring three shades of lipstick set against a luminous, peach-coloured backdrop. Try it for yourself with our quick guide.
Your face and eyes: let their natural light shine
Start by creating a luminous veil. Simply apply a few drops of blush to the highest points of your face: your cheekbones, upper eyelids, eyebrows and chin.
Then use a blush that's a little darker than your natural tone to accentuate the roundness of your cheekbones (the part of your face that rises up when you smile) and on your upper eyelids.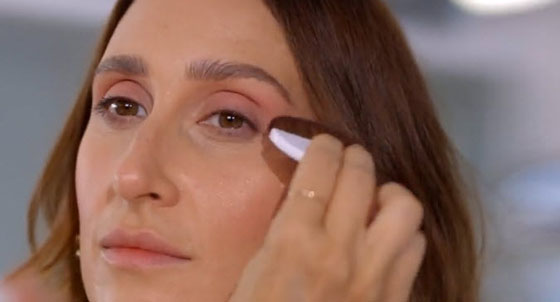 Next, apply a little chestnut eye shadow to the outsides of your eyes and the edges of your lashes to deepen your gaze without weighing it down.
For the finishing touch, use a little mascara on the upper eyelashes. Want more intensity? Use just a touch on the outer tips of your lower lashes. But be careful: mascara is meant to open the look of your eyes, not smother it.
Lips: let's look at the options!
The natural option: soft pink is THE most versatile shade of all. It goes on like a dream, looks good at any age and blends with any skin tone. Ideally, choose a product that's enriched with moisturizers to keep your lips feeling soft and comfortable all day long.
The tinted, vinyl-finish option: blends two of this fall's hottest trends: ultra-high gloss and that "just bitten" look. For best results, use a liquid formula with a sponge applicator to spread the colour around the way you want and to control its intensity. In terms of shade, why not go bold with bright cherry. After all, fall is all about fiery colours.
The deep red option: perfect for a retro look. Apply a transparent gloss over a strong colour, with hints of brick or ruby for an elegant nod to the 80s.
Pro tip. Worried that the red will bleed into the cracks? Before applying it, be sure to "seal" the edges of your lips with anti-wrinkle cream.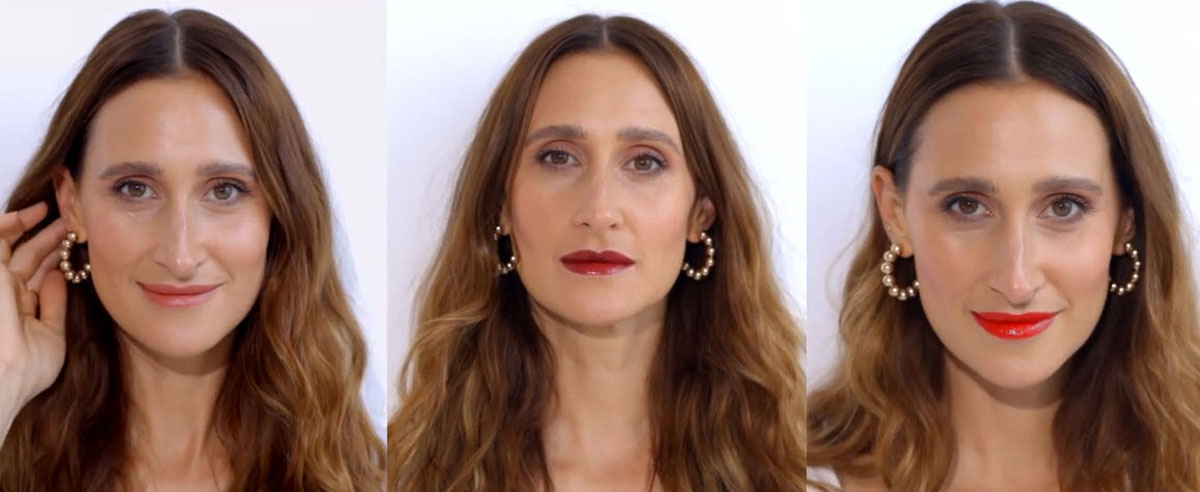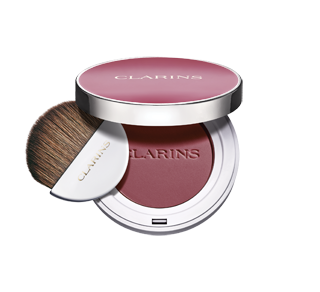 Clarins
Joli Blush Blush, 6 g
This ultra pigmented blush has a powder texture mixed with tint pigments that provide an instant and beautiful colour on the skin.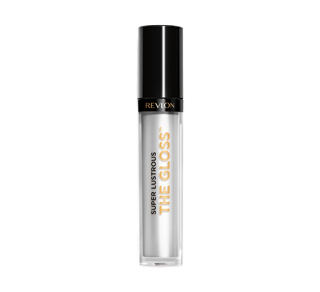 Revlon
Super Lustrous The Gloss Lip Gloss, 3.8 ml
Lightweight sensation. Natural and lustrous finish.