What do beeswax, jojoba oil and vegetable squalene have in common? They can all be found on the labels of natural makeup products. Here's a close look at these gentle, effective products that add a touch of green to your beauty routine.
AFTER SKINCARE PRODUCTS, IT'S MAKEUP'S TURN!
The criteria we look for in our skincare and makeup products have changed over the past few years. Today, we want simple formulas, ingredients that are as close as possible to their natural state, free of irritants and allergenic or pollutant components. Part of the reason is our interest in Korean Beauty trends, but it also has to do with the growing concern for products that are healthy for our bodies and for our planet.
The world of makeup has been a little slow to go green but it has certainly picked up momentum today: whether it's for facial, hair or body care or manicure products, more and more brands are offering environmentally-friendly products where natural ingredients replace synthetic ones.
Their main advantage, except for their green side? Because of their cellular structure that closely mimics our skin's - jojoba oil and squalene's composition, per example, is similar to that of sebum -, they offer a number of natural benefits for skin health. No wonder they're used in both skincare and makeup products!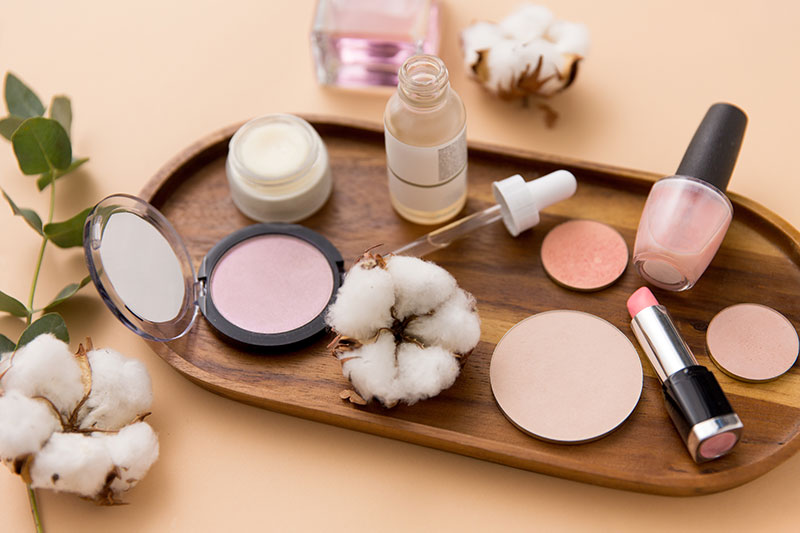 Cleaner formulas
Say goodbye to…
Parabens, phthalates, synthetic sunscreens, artificial colours, silicones, sulfates and phosphates.
And hello to…
Vegetable oils, natural waxes, mineral pigments and natural fibers (for mascara and nail-polish brushes).
Uncompromising effectiveness
Moins fiable et moins agréable à utiliser, le maquillage naturel? Oh que non! La qualité de plusieurs produits sur le marché suffit à déboulonner ces idées reçues.
Bien sûr, quand on troque une formule artificielle contre une formule naturelle, on doit s'attendre à une période d'adaptation. Un anticernes où le silicone a été remplacé par du squalane végétal, par exemple, aura peut-être une texture un peu plus grasse – ce qui changera la couvrance et le mode d'application. De même, les pigments naturels d'une ombre à paupières ou d'un fard à joues requerront un dosage différent de celui des couleurs de synthèse. Il est aussi possible qu'un rouge à lèvres dépourvu d'ingrédients artificiels « fixants » ait une tenue réduite, et qu'il faille en réappliquer plus souvent en cours de journée.
Généralement, en fait, on peut s'attendre à appliquer une moins grande quantité de maquillage à la base, mais à faire un peu plus de retouches en cours de journée.
How to tell if a product is natural…
In addition to checking the ingredients, look for the EcoCert seal on the label, which indicates that the product conta ins ingredients that are at least 95% natural and plant-based in origin and 10% organic.
You might also notice other types of certification, testifying to the ethical and eco-responsible methods adopted by a given makeup brand:
Zero waste guarantees, among other things, that 90% of the waste generated through production is diverted from landfills in one way or another, like through recycling, composting, reuse, etc.
Cruelty-Free indicates that the product hasn't been tested on animals and Vegan means it doesn't contain any ingredients of animal origin. Remember: a vegan formula doesn't necessarily mean it's organic or devoid of synthetic materials.!
Our suggestions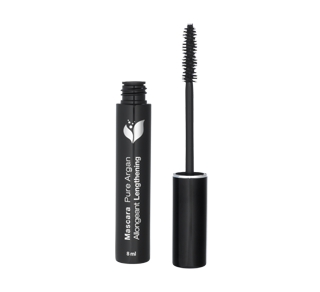 Zorah
Lengthening Treatment Mascara, 8 ml, Black
Strengthens and lengthens your lashes. Enriched with organic argan oil. Ellongates and defines each lash with a full 360° coverage.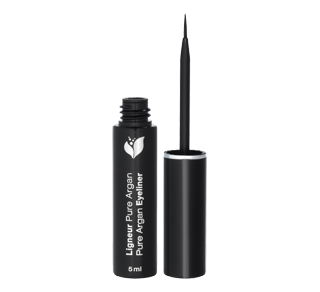 Zorah
Pure Argan Liquid Liner, 5 ml
12 hours of long-lasting intense color, transfer-free. Silky lines and refreshingly light leaves a weightless feel on the eyelids. Made with organic argan oil.