Looking for a daily skincare routine that's made specially for men? Check out our must-have cleansers, moisturizers and balms.
Facial cleanser
Facial cleansers are essential for removing dirt, excess oil, pollution and perspiration before you apply any other skincare products.
Choose the right cleanser for your skin type:
Normal skin: use a gel or foam cleanser that cleans deeply without drying out your skin. Choose one that's gentle on your delicate facial skin.
Oily skin: use a cleanser with salicylic acid or glycolic acid to help control excess oil and blemishes.
Combination skin: pick a gentle cleanser that removes excess oil without aggravating your dry skin. Choose one that's formulated to balance out natural oils while moisturizing the rest of your skin.
Dry skin: avoid cleansers that contain drying ingredients like alcohol. Look for products that are both gentle and soothing with moisturizing ingredients.
Every morning and night, apply a small amount of cleanser to your fingertips and rub it into your face and then rinse. To dry, gently pat your face with a clean towel.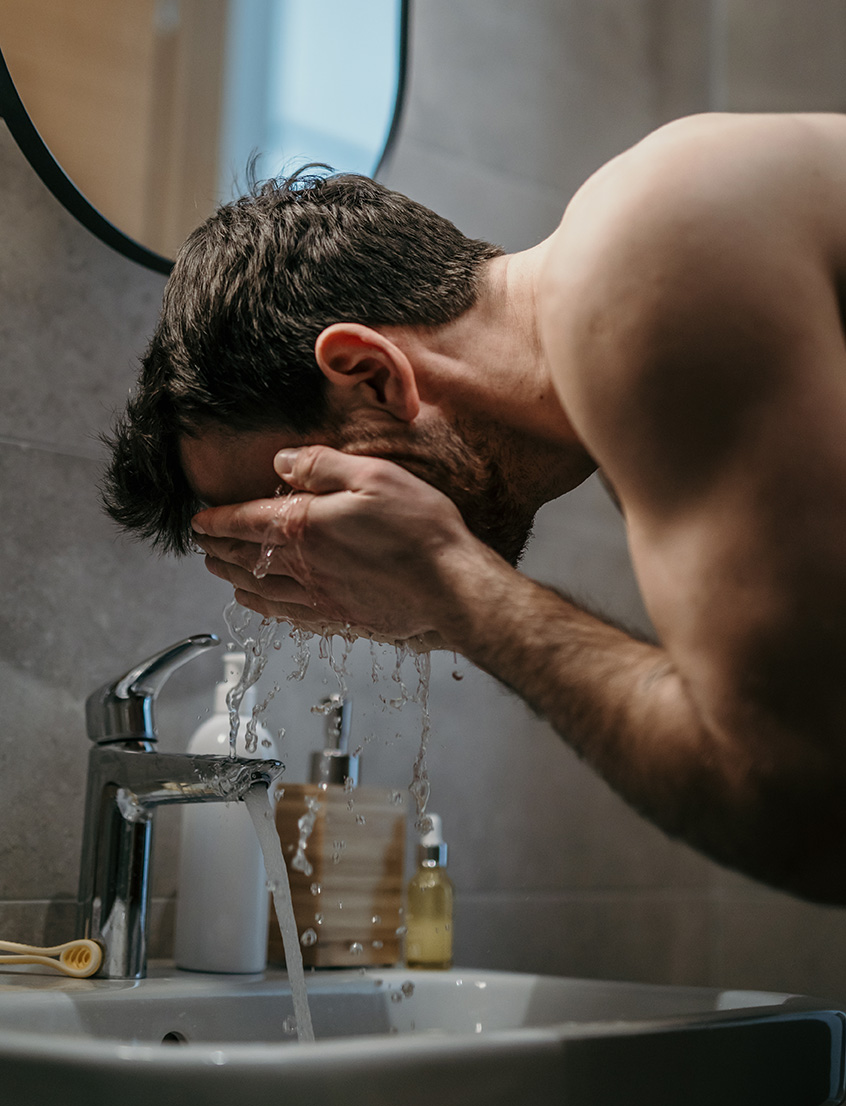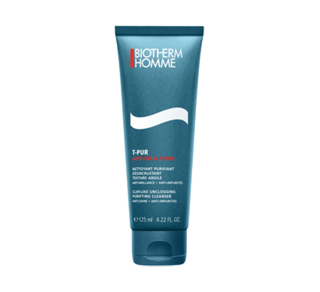 Biotherm Homme
T-Pur Cleanser, 125 ml
Purifying Scruffing Daily Cleanser For oily, shiny skin. The first of the new 3-step Radical Anti-Shine Skin Program, T-Pur Cleanser cleanses skin while neutralizing impurities caused by dust, sebum, pollution and sweat.
Moisturizer
Good facial moisturizers can help protect your skin from irritation, dryness and premature aging. And they're simple to use. After cleansing your face, just add a dab of moisturizer to the tips of your fingers and massage it into your face gently, giving it a little time to be absorbed.
Psst! To protect your skin from UV-ray damage, always choose a moisturizer featuring solar protection.
Shaving gel
Using a shaving gel or foam before you shave is essential to achieving a close shave without irritation, even if you have sensitive skin.
To start, simply wet your face, then shake the container before applying the gel or foam. Once you've finished shaving, rinse completely with warm water, then dry with a soft towel and apply your aftershave.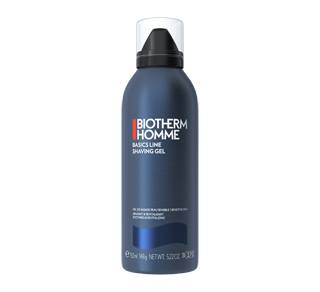 Biotherm
Shaving Gel, 150 ml
Soothing and Revitalizing Shaving Gel for men with sensitive skin
After-shave balm
An after-shave balm is the ideal way to soothe your skin after shaving. Choose one that's alcohol-free to avoid drying out your skin and feeling that nasty after-shave burn.
After shaving, rinse your face to remove the shaving gel or foam, then dry your skin and apply your aftershave balm.
Shampoo
Guys, don't use your body soap or gel to shampoo your hair. Just don't. Instead, choose a shampoo that's created especially for your hair type and/or specific condition, whether that's dandruff, oily roots, dry hair, hair loss or something else. There's a shampoo out there for just about any type of specific need.
Psst! Don't shampoo your hair daily, it will weaken your hair in the end. Instead, shampoo every two or three days.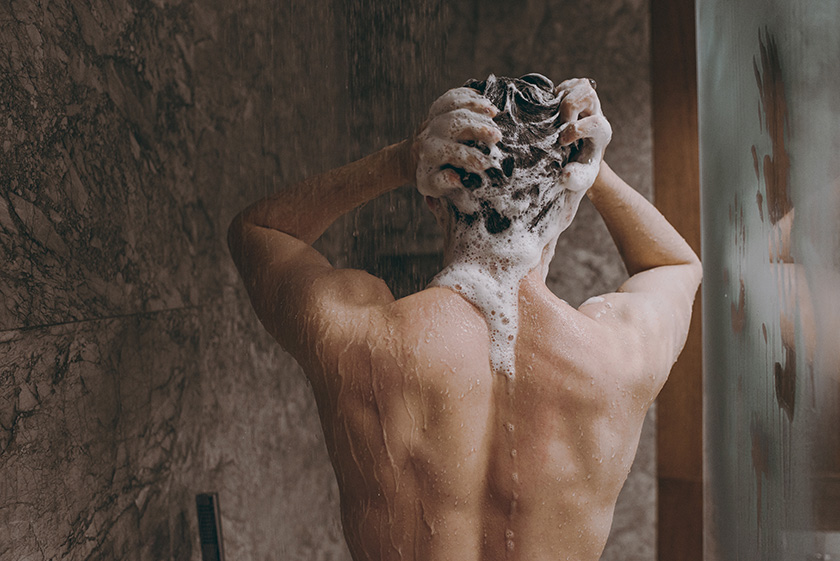 Body wash
Choosing the right body wash is harder than you might think; there are quite a few factors to consider:
People with sensitive skin should choose a gentle, fragrance-free cleanser with nourishing ingredients like oatmeal oil or chamomile, to help calm their skin.
Make sure you choose a body wash with natural, nourishing ingredients like argan oil, almond oil or jojoba oil to help moisturize your skin.
There are all kinds of body washes out there, so be sure to consider your personal preferences: gel, foam, salon treatment, oil, etc. Try experimenting with different textures.
Deodorant or antiperspirant
Deodorants and antiperspirants both control body odour, but they work in different ways. Deodorants mask body odour with fragrances and they also help eliminate the bacteria that cause odour. Antiperspirants, on the other hand, work by reducing the amount of sweat your body produces. Some products work in both ways to provide more complete protection against sweat and odour. Just choose the type of product that works best for you and use it every morning.
Fragrance
Which do you prefer: fresh and light fragrances or more intense and invigorating ones? Either way, it's all about finding the ones that suit you best.
Spray your perfume directly onto the desired areas: neck, wrists, behind your ears, onto your chest... But remember, use your fragrance sparingly and avoid rubbing it into your skin, which can change the composition of the fragrance and reduce its staying power.