Total lightness: this is the makeup motto for summer! This summer, explore all the variations of gold and bronze with a look created by Virginie Vandelac, where the intensity of smokey eyes meets the light shine of luminous makeup. Perfect for evenings where the sun lingers!
Colour
Apply a brown eye shadow on the eyelid, then at the root of the lower lashes, drawing a line to the outer edge with a bevelled brush. Then use a blending brush to apply a slightly darker brown to the outer corner of the eye and the eyelid.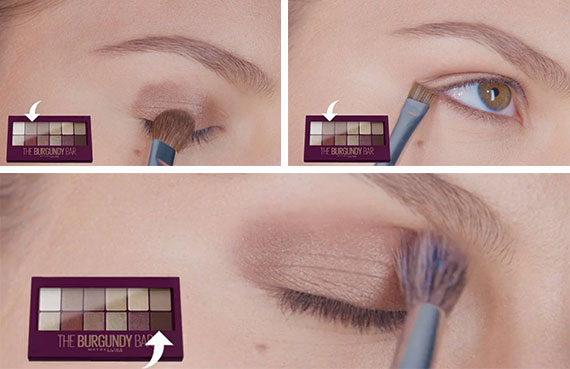 Intensify
Using the bevelled brush, press a little dark brown eye shadow along the root of the upper lashes. Draw a line that you extend slightly outward, while making sure to saturate the colour at the inner corner of the eye.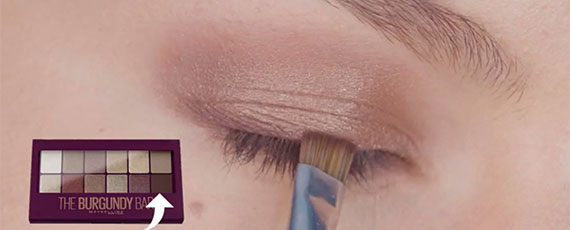 Illuminate
With the tip of a small eye shadow brush, create a point of light by applying a light champagne colour to the inner corner of the eye. To get the vaporous effect, pat a golden eye shadow all over the upper eyelid, over the colours already applied. Spread a little eye shadow along the edge of the lower lashes.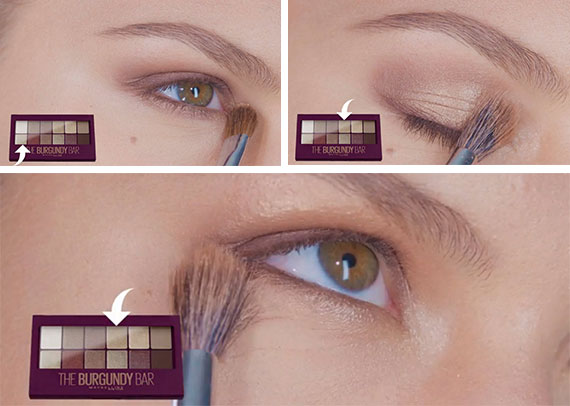 Refine
Define your eyebrows: following the direction of the hair, brush them, fill them in using small strokes, then brush them again to spread the colour. Then apply a black mascara on the upper eyelashes, from root to tip, and on the bottom ones, holding the brush vertically. To accentuate the volume (and your eyes!), proceed with a second step: add a layer of mascara mixed with fibres to the upper lashes.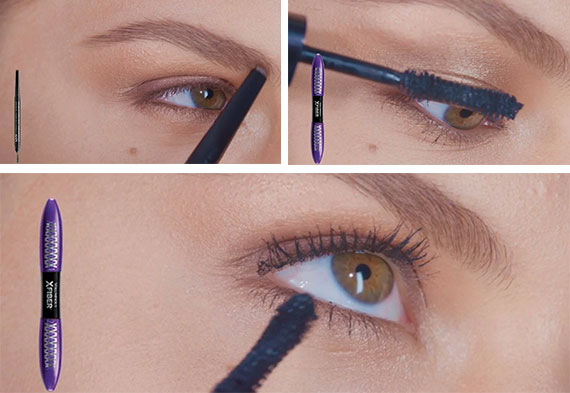 Pro tip: Before anything else, apply a makeup base to your entire face. Be sure to let the product penetrate: by making your skin more supple and hydrated, it will facilitate the application of the foundation and naturally increase the radiance of the look.
Our suggestions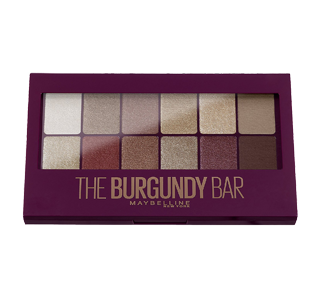 Maybelline New York
The Burgundy Bar Eye Shadow Palette, 9.6 g
The Burgundy Bar eye shadow palette features 12 expertly curated shades for custom eye makeup looks.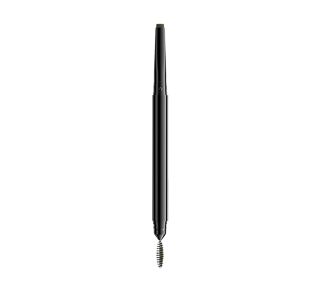 NYX Professional Makeup
Precision Brow Pencil, 0.32 oz
PRECISION BROW PENCIL: This dual-ended pencil has a flat tip for outlining your arches and filling them in with detailed, hair-like strokes.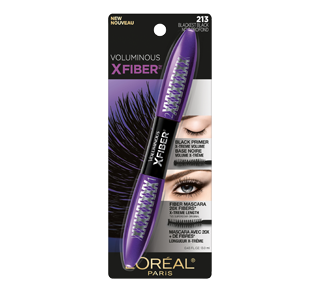 L'Oréal Paris
Voluminous X-Fiber Mascara, 13 ml
Extreme volume and length. Our most X-treme false lash look.