When exposing yourself to the sun, you want to promote the synthesis of vitamin D without compromising your skin's health! That means choosing a sunscreen that provides effective protection in all seasons and types of weather. Mineral screens have been gaining popularity over the past few years. Take a look at what they have going for them.
What are they?
Mineral filters are made with natural, ultrafine powders: zinc oxide and titanium dioxide. When applied to your skin, these powders form a protective film, reflecting UV rays like a mirror (or shield!). This is what distinguishes mineral sunscreens from traditional chemical screens, which are composed of synthetic molecules that absorb radiation instead of your skin, a bit like sponges.
Why use them?
Why the craze for mineral screens? Because they offer a physical barrier against the sun's rays, they're effective from the moment they're applied, which is very convenient for kids (and grown-ups) eager to play outside, unlike chemical filters, which take 20 to 30 minutes to become effective. Their formulas are also water-resistant (up to 80 minutes in some cases) and, most importantly, offer broad-spectrum protection, blocking UVA and UVB rays, and blue light.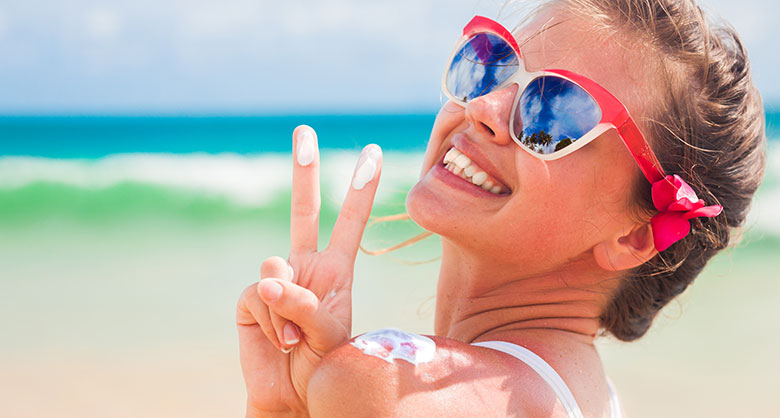 Who are they for?
For everyone! Sensitive or intolerant types of skin prefer mineral sunscreens because they don't penetrate the skin. They're also usually free of parabens, silicones and perfumes, and their natural components cause few allergic reactions. For the same reasons, those who suffer from eczema or psoriasis, or who need to protect surgical scars, may prefer mineral sunscreens.
Are they applied differently?
No. The recommendations for mineral sunscreens are the same as for chemical sunscreens. Spread them on generously to cover every millimeter of exposed skin, reapply them every two hours when you're in the sun and after swimming.
Pay attention to the expiry date! A bottle is only good for 12 months after opening.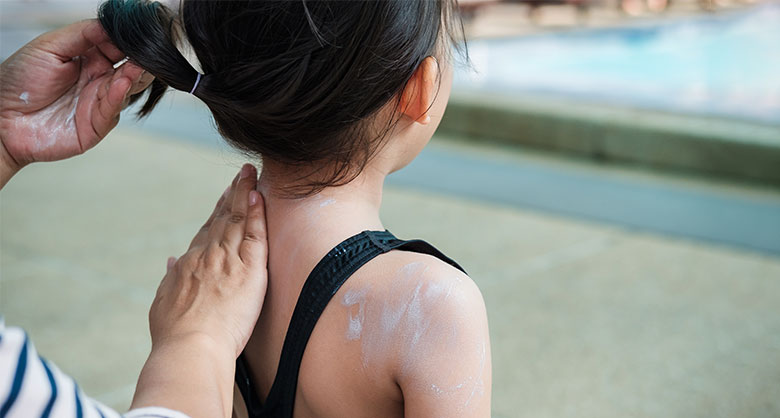 Many have criticized mineral sunscreens for their chalky texture and whitish finish. That was before the recent advances in formulas: invisible after application, the new generation of mineral filters leave a light finish and make your skin supple. For best results, consider a tinted formula or a compact, ideal for quick touch-ups.