If you want a little extra time in bed in the mornings or if you want enough time to enjoy a cup of coffee before you head off to work, you have to make your morning routine quick and effective. Guys, here are three tips to help you get the job done quickly and effectively!
Use 2-in-1 products
Priority #1: spend less time in the shower. If that's your goal, you're going to want products that do as many jobs as possible. A cleanser that exfoliates, a shampoo that revitalizes, a body gel that cleans your hair… there are plenty of combo products out there. Just read the labels carefully to find the ones that work best for you.
Careful! Never wash your face with the same product you use for the rest of your body. The skin on your face is far more delicate, so it needs something gentler than a body scrub.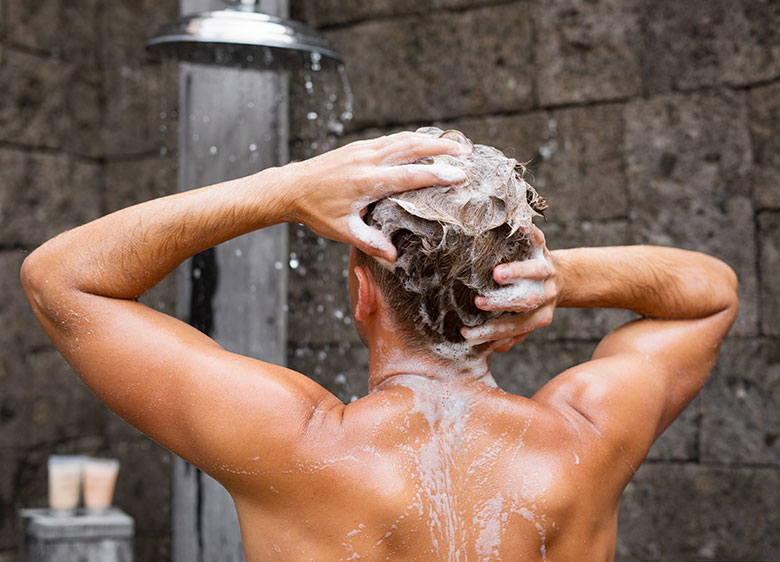 Rely on a dry shaver for touch ups
No need to reach for your shaving cream, brush and regular razor for little morning touch ups. Instead, use a dry electric shaver to easily get rid of facial hair without having to step in the shower. Another advantage is that this method is less aggressive on your skin because the blades are specifically designed to reduce friction and tugging. Simple and efficient!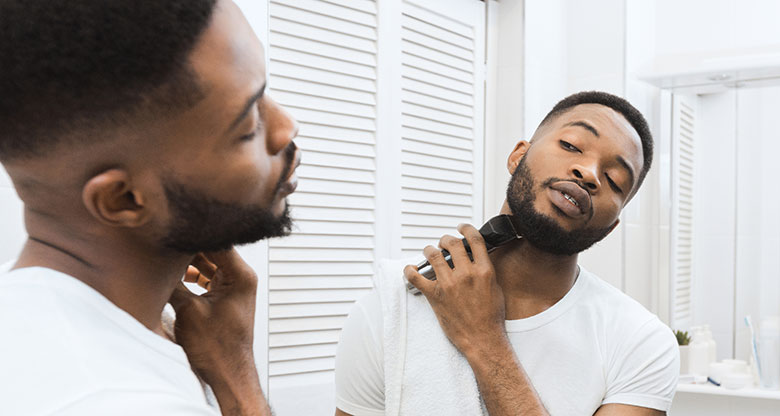 Get used to using dry shampoos
Yes, you read that right! Anyone can use this secret weapon against greasy hair. In fact, you can gain a lot by making it part of your daily routine! For those mornings when you don't have time to wash your hair, or if you simply want to save a few minutes, apply a bit of dry shampoo to your roots and let them dry. Then, style your hair as you normally would and you're all set!
If you like a slightly dishevelled look, dry shampoo is perfect because it adds extra body to short hair.