Want to turn some heads this season? Here are three easy-to-wear styles to inspire you!
GRUNGE WAVES
About the style...
This hairstyle was featured during the Parisian Fashion Week, when long hair flowed freely from the catwalks in several styles: cut straight along the jawline or tapered to shoulder length but always quite minimalist, with the effect of natural, sun-dried beach waves.
Who looks good in it?
This look works best for guys with thick hair who know how to rock a look effortlessly!
How to create the look...
There are two ways: either apply a defining cream to the wisps of your hair, one by one, or spray a saltwater solution on your entire head of hair and let it dry naturally!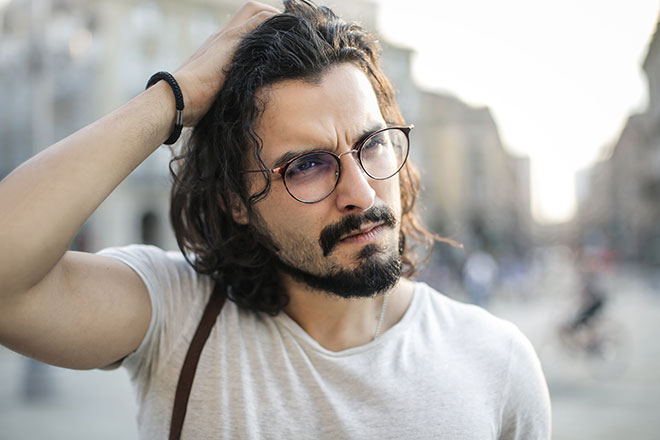 Good to know: Because salt dehydrates the capillary fibres, make sure you use a moisturizing shampoo and conditioner regularly or you might end up with hay instead of hair.
THE CLEAN PART
About the style…
This is a remake of the classic side part style, featuring a super sharp part line with little volume on the top of the head and a gradual tapering off along the temples. The result is a slick look, like you just stepped out of the barbershop.
Who looks good in it?
This look offers studied elegance but it can tend towards the conservative. Not to worry. You can play with the overall effect by changing the length of your hair along the temples. If you don't cut too much off, you'll look like a good boy. Cut it close to the skin to contrast with the rest of your hair and you'll get a more audacious look you can build on with the rest of your style.
How to create the look…
Three steps: blend a dollop of pomade in the palm of your hand, work it into your hair from the roots to the tips and then use a comb to create a razor-sharp part right where you want it.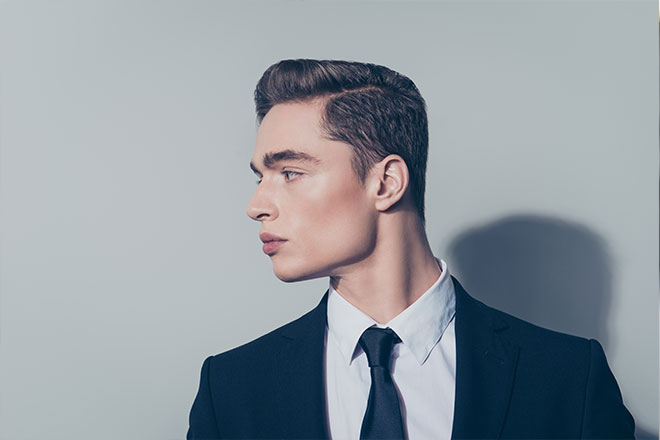 Good to know: Pomade works much better if you apply it to dry hair. Better still, you'll avoid that greasy look. The moral of the story: arm yourself with a hair dryer or patience and you'll get that slick look you're looking for.
THE UNDERCUT
About the style…
This cut is all about contrasts: lengthy on top and short, as in shaver-short, on the sides.
Who looks good in it?
Anyone who wants a versatile look and doesn't want to spend too much time getting it!
How to create the look…
Let your mood inspire you! The Undercut comes in several versions, with the hair on top varying in length or the tapering on the side more or less pronounced. Plus, you can wear your hair slicked with pomade on the sides and back or leave it natural, as is. Your choice.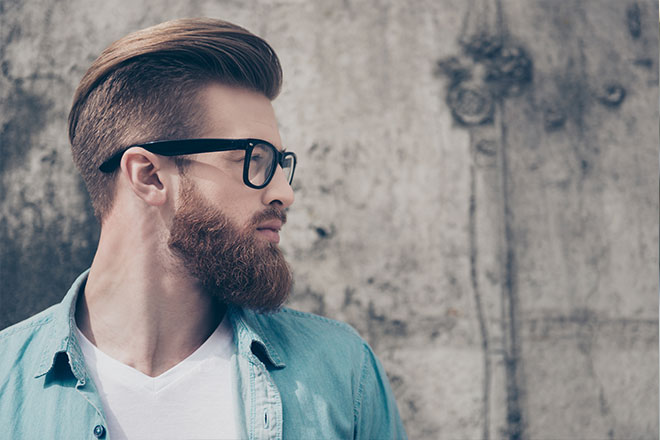 Good to know: If you do use pomade, make sure you don't put too much in your hand at once. Start with a nut-sized drop, then add more if necessary. It's easier to add more than to take some away. If you end up with too much in your hand, don't panic. Just use the blow dryer for a minute or so to dry up the excess.