We wear our masks an average of three hours a day and this prolonged contact with the cloth isn't great for our skin. Read on and learn more about "maskne" and how you can fight back.
What is "maskne"?
This new word, a blend of mask and acne, is used to describe the skin condition that appears in the area under our face masks. It's caused by a combination of factors:
The heat and humidity create a "microclimate" conducive to the proliferation of microbes and bacteria.
Poor oxygenation causes the skin to create more sebum, which blocks pores.
The friction of the cloth against the skin creates irritation and inflammation.
The result? Redness, pimples, blackheads and other lesions can appear, even in people who don't usually experience acne.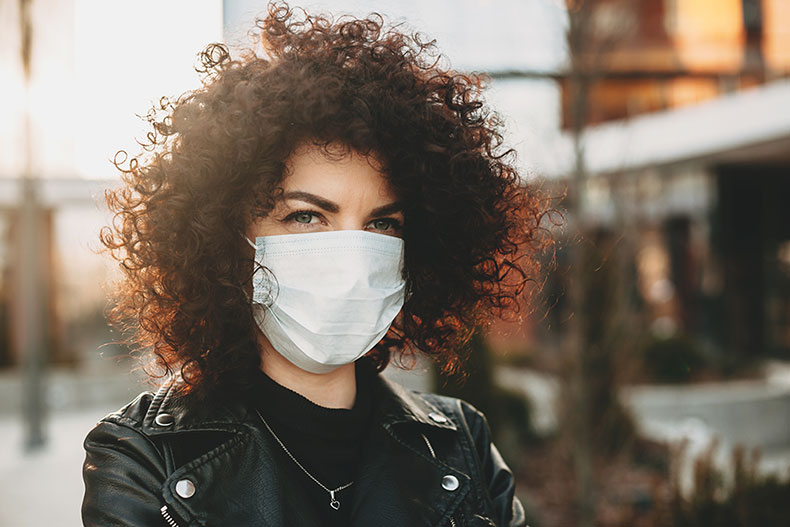 How to control it?
To limit the effects of maskne, you need a two-pronged approach:
1. Focus on an anti-imperfection care routine.
Wash your face thoroughly morning and night with a product adapted to your particular skin type. If you have oily skin, choose an oil-free formula; if it's dry, choose a product with nourishing ingredients to balance out the production of natural oils. In either case, choose a gentle cleanser; your skin doesn't need extra irritation.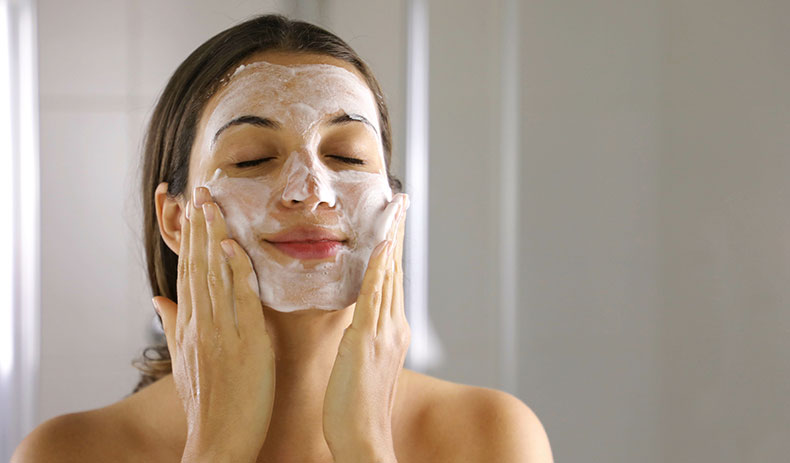 You might also want to give your face a little extra TLC every time you wear your mask for prolonged periods of time.
Moisturize after every cleansing using a non-comedogenic product.
Exfoliate once or twice a week with a non-abrasive peel to unclog your pores and remove dead cells that build up on the surface of your skin.
Remember to apply a purifying mask once a week to boost the effectiveness of your other treatments!
2. Manage your mask

Choose your mask carefully. Choose a reusable mask made of 100% cotton.
Maintain it properly. If it's a cloth mask, wash it after every use. If it's a surgical mask, replace it every time it gets wet or dirty.
Adjust it properly. Make sure it covers your mouth and nose completely, hugging the contours of your face well, without exerting too much pressure on your skin.
Don't wear it any longer than you have to. For example, take it off when you're in the car by yourself or when you exit a store, school, workplace, daycare, etc. You want to let your skin breathe as often as possible!