Thickening, lengthening, curving, coloured… There are so many different types of mascara available today. To get the look you love, you've got to do more than just find the right one. You also have to know how to apply it and remove it without damaging your lashes.
To find out how, just follow this guide!
START WITH A CURVE
A good start: give your lashes a little lift to enhance the effect of the mascara. The eyelash curler is your best friend for this step!
Never used an eyelash curler before? No worries: position the lower part close from the root of your eyelashes and close the two parts together with an upwards movement. The important part is not to pull too much – and not to pinch your eyelid!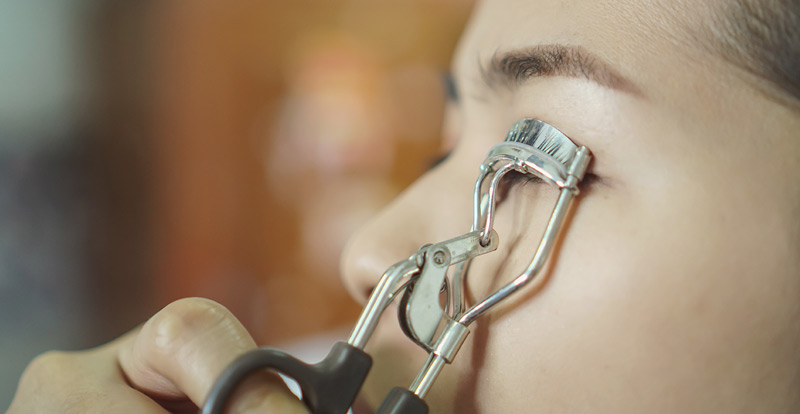 Pro tips:
Always use your eyelash curler before your mascara. Otherwise, your lashes will harden and break more easily.
If your lashes are too fragile, try gently curling them using your fingers to push them slightly upward after you've applied your mascara.
THE PERFECT MATCH FOR YOUR LASHES
You take your eye colour into consideration when choosing your eye shadow, right? Well, you also have to think about the shape of your lashes to find the right mascara. Short, full lashes demand a lengthening formula with a curved brush, while volumizing mascara is the right choice for long, thin lashes.
Pro tip:
When you find the right formula, you want it to last! So remember: when you're applying your mascara, avoid waving the applicator tube back and forth as air gets into the tube, which dries out the product, affecting its quality.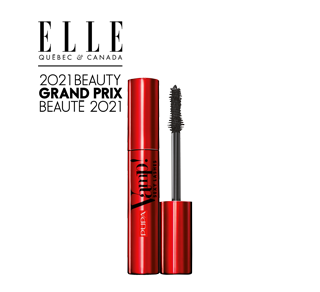 Pupa Milano
Vamp! Sexy Lashes Mascara, 12 ml
The iconic mascara by Pupa in the Sexy version. Daring volume. Curvy effect.
CoverGirl
Lash Blast Clean Volume Mascara, 13.1 ml
A clean and vegan formula that works! The volumizing mascara is free from parabens, sulfates, talc, and mineral oil and is infused with argan and marula oils, leaving lashes feeling conditioned. This long-lasting vegan mascara creates 10x the volume of bare lashes with no smudging or clumping. The brush applicator separates and defines for longer, fuller lashes.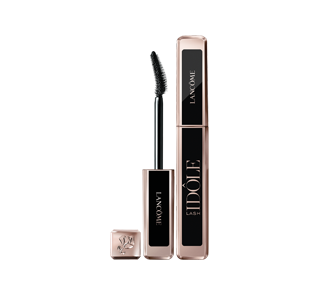 Lancôme
Lash Idôle mascara, 8 ml
Hit your lash goals with Lancôme's new lash Idôle lash lifting & volumizing mascara. A revolutionary non-clumping mascara that targets every single lash for instantly fuller, lifted eyelashes. This lash lift mascara provides lifted, fanned out lash volume. It is a clump-free and smudge-proof mascara that lasts for up to 24 hours while being easy to remove. It's truly the best mascara for long eyelashes and volume.
THE SECRETS OF PROPER TECHNIQUE
Using a mascara brush might look like child's play, but maximizing its effectiveness requires professional technique. The secret? Start by placing the bristles of the brush at the roots of the lashes. Then run the brush all the way up to the end of the lashes in little zigzag movements. To spread the formula evenly, start with the middle lashes then move outwards. If you're looking for more intensity, apply a second coat.
If you slip and make a little mess, a cotton swab dipped in makeup remover will clean things up in a second. If you've already applied eye shadow or liner, you can let the stain dry and try lifting it off your skin later with the tip of a dry cotton swab.
Pro tip:
Apply a little dab of mascara on the top of your lashes before you apply your regular coat to get a boost in volume. To accentuate the length of your lashes, sprinkle a little mattifying loose powder on your lashes while they're still moist and then add a new coat of mascara.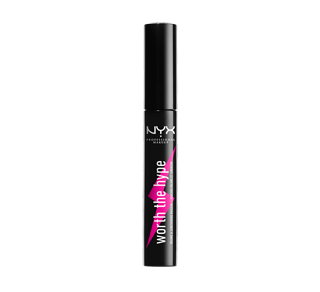 NYX Professional Makeup
Worth the Hype Volumizing & Lenghtening Mascara, 4.54 g
WORTH THE HYPE MASCARA: A volumizing and lengthening mascara that is destined to be your "ride or die".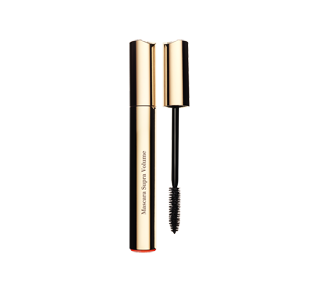 Clarins
Supra Volume Mascara, 8 ml
The volumizing mascara which combines the effectiveness of make-up with lash care expertise, to volumize instantly and after several applications.
SAY GOODBYE TO LUMPS
To prevent your lashes from sticking together (and avoid the "crow's foot" look), make sure you apply the second coat of mascara while the first coat is still slightly wet. Another helpful tip: keep a tiny comb on hand to separate the lashes, spread the mascara more evenly and remove excess product after application.
REMOVING EYELASH MAKEUP GENTLY
This isn't a step you should neglect; the health of your eyes may depend on it. To make eyelash makeup removal easier and avoid irritating your eyes, always use a makeup remover designed specifically for the eyes. Soak a clean, cotton cloth with the makeup remover and lay it over the eyes, letting the product work its magic for a minute or two. Then wipe the cloth along the top and then bottom lashes without rubbing. To finish, use an oil-based makeup remover if you wear water-resistant mascara.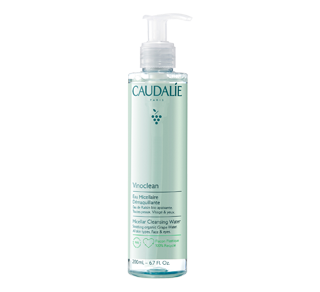 Caudalie
Vinoclean Micellar Cleansing Water, 200 ml
This crystal-clear water removes make-up, cleanses and soothes the face and eyes, even the most sensitive.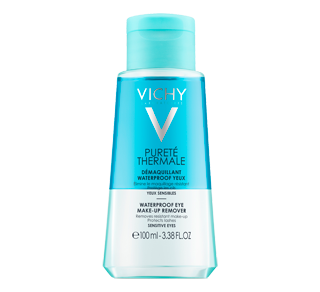 Vichy
Pureté Thermale Biphase Waterproof Eye Makeup Remover, 100 ml
, A waterproof makeup remover that protects and fortifies the lashes, Respects the sensitivity of the eyes, even for contact wearers, Eliminate all traces of makeup, even the stubborn waterproof kind, Travel size, Fortified with Vichy mineralizing water, Dermatologist and ophthalmologist tested, Hypoallergenic