Four easy steps is all you need to master a creative, new look that pops with colour. Just follow our guide!
Before you start, take a moment to work on your complexion by applying a little concealer: having a unified skin tone with a natural glow is essential to highlighting your eyes.
Eyelids
First, highlight your lower lashes with an aubergine pencil. Make sure you choose a pencil that glides on well, so you get an even line. Also, make sure you choose a long-lasting formula: you don't want the pencil to run and make you look exhausted!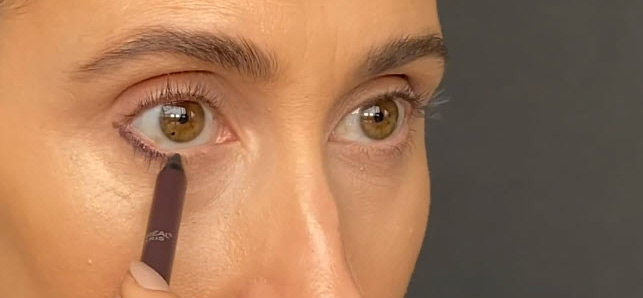 Pro tip
Worried about dark colours creating a heavy look? Draw a thinner, more discreet line and only in the outside corners of your ideas. What counts most is that the lines on both eyes are symmetrical.
Draw a cobalt blue line along your upper lashes, from the inside outwards. Try pulling on your lid gently to keep the pencil as close to the roots as possible. Then connect the line using the aubergine liner, stretching the line outwards and upwards to lengthen your eyes.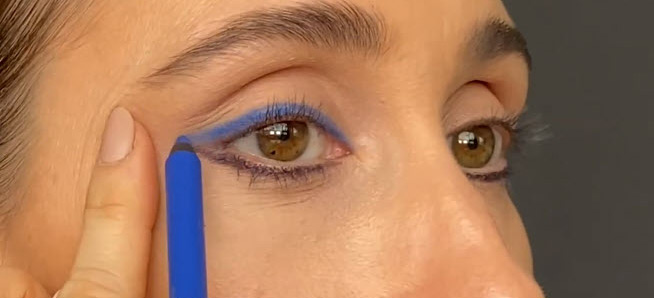 Pro tip
To ensure proper grip, hold the pencil as if you were going to write something, pressing your little finger against your cheek for stability. It'll help you draw smaller, finer lines that are clear and consistent in colour.
Eyebrows
Colour your eyebrows with some long-lasting cream formula, dabbed from a brush onto a sponge applicator. This will help ensure you use the right amount of colour, which will help you get exactly the effect you want, from natural to highly saturated.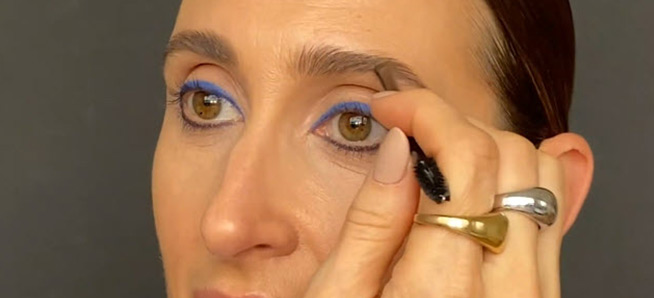 Pro tip
Once your eyebrows have been completely filled in, brush the inner corner (closest to your nose) backwards to soften the appearance of your strokes, then blend the rest outwards for clean, uniform results.
Eyelashes
First, apply an amplifying base coat to nourish and thicken your lashes. Then cover it with mascara before it dries to keep your lashes looking supple.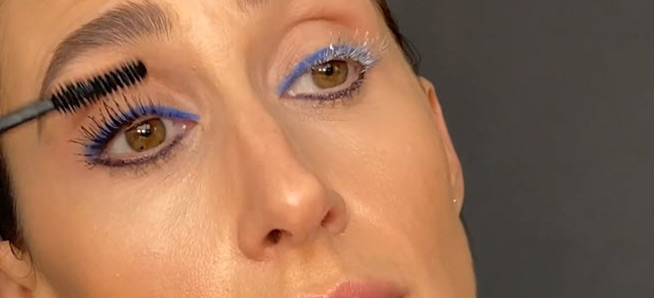 Pro tip
As you're applying your base coat, take a quick moment to "position" your lashes the way you want them. That way, your mascara will go on in the blink of an eye!