Varnishes, lip glosses, tubes, crayons ... With the ever-growing number of formulas and finishes available, finding the perfect lipstick can be a real challenge! What texture is right for you? Here's a quick peak to help you pucker up to perfection.
Matte lipstick
This type of formula is long-lasting, with a velvety or powdery finish that adds body to any lip type. It's also the ideal choice if you don't have much time for touch-ups during the day. Watch out, though: matte lipsticks tend can dry out your lips. And because they don't reflect light, they also highlight even the slightest cracking or chapping. So, to keep your "canvas" looking smooth, make sure you use a balm every night after you remove your makeup. And exfoliate your lips once or twice a week.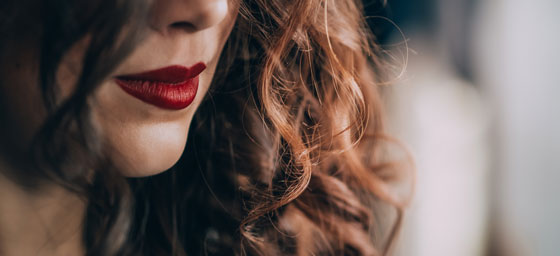 Pro tip : Applying a long-lasting red lipstick requires a bit of precision. So, to avoid burrs and get the best results first time, every time, try using a paintbrush.
Creamy reds
The epitome of classic! And with good reason: this type of red is as versatile as they come. Whether you have thinner or really luscious lips, creamy reds will always capture the light, making your lips look their fullest, most radiant and most moisturized.
Pro tip : The creamy nature of this lipstick is less resistant than ones with a matte finish. So, to prevent the colour from running, apply it with a pencil. Not sure about the look? Try a more transparent formula, which helps prevent running without making your lips look too intense.
Versatile crayons
Why settle for just lip contouring? If you like the way your crayon works, why not use it to colour your entire lips! On top of being easy to use, you'll get precision results and long-lasting hold!
Pro tip : If you enjoy using crayons, remember to choose a formula that's enriched with moisturizing and nourishing agents. It will help the colour glide on well and won't dry your lips out too much.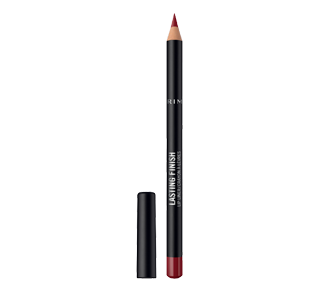 Rimmel London
Lasting Finish Lip Liner, 1.2 g
Lasting Finish lip liner helps to lock your lipstick in place for up to 8 hours. Soft, creamy texture glides on precisely to lips for rich vibrant color that blends easily without bleeding.
Lips oil
This product is half makeup and half care product, nourishing your lips while offering a light tint. It's an ideal choice if you're going for that no-makeup look. Plus, it creates a "just bitten" appearance and silky finish that give your lips a healthy-looking glow.
Pro tip : Apply lip oil over your favourite red to personalize the shade, add shine and prevent your lips from drying out during the day. One quick note: these aren't long-lasting formulas, so you'll have to reapply the oil a few times during the day.
Lip gloss
You probably used these back in the 2000s. Well guess what: they've been making a real comeback for the past two or three years. In addition to being ultra-easy to apply, they're perfect for quick touch-ups. And you won't need a mirror or brush! Use gloss to give your lips a fuller look, to camouflage cracks or to create a veil of colour that's as subtle or intense as you like.

Pro tip : Want to add a little body to thinner-looking lips? Just concentrate the lip gloss in the centre of your lower lip. It'll look fuller and plumper in no time!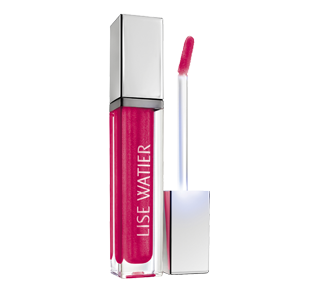 Lise Watier
Haute Lumière High Shine Lip Gloss, 6 ml
This high-shine, non-sticky and sheer lip gloss features a moisturizing and comfortable formula.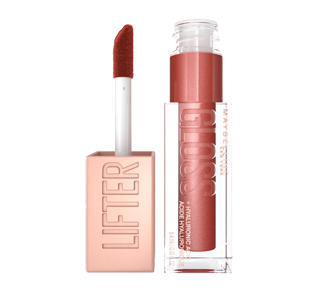 Maybelline New York
Lifter Gloss Lip Gloss with Hyaluronic Acid, 5.4 ml
Maybelline New York's Lifter Gloss Bronzed delivers glossy lips and a full look. Now, in five bronzed shades inspired by golden hour. Take your look to the next level with sun-kissed pigments that create a warm, glowing shine. Its breakthrough formula with hyaluronic acid visibly smooths lip surface and enhances lip contour with high shine for hydrated, fuller-looking lips. No filler. Plus, its XL wand transforms lips in an easy, one swipe application. Available in Rust, Copper, Bronze, Gold and Sun.