Cold, wind, dry air, UV rays... Winter can be tough on delicate lips! Here are our top 10 balms for keeping your lips moisturized and preventing chapping. Take your pick...
1. Caudalie Sensitive Lip Conditioner
Made with grapeseed oil, castor oil and shea butter, this balm is 99.5% natural and offers antioxidant and moisturizing properties. Plus, it smells delicious!
2. Bioderma Atoderm Lip Stick
Created with vaseline and shea butter, this super-nourishing product with bright raspberry flavour quickly protects and repairs your damaged lips. Best of all, it works on any skin type, even the most sensitive.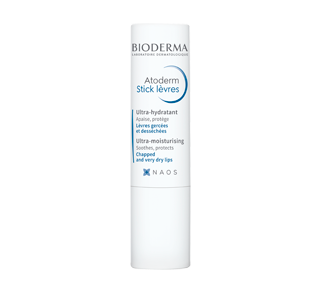 Bioderma
Atoderm Lip stick, 4 g
A daily moisturizing stick to hydrate and visibly soothe dry lips
3. Hydra-Essentiel Moisture-Replenishing Lip Balm from Clarins
The secret of this melting cream balm is cocoa and blue lotus wax, a moisturizing and ultra-soothing combination that plumps up your lips while helping them retain water.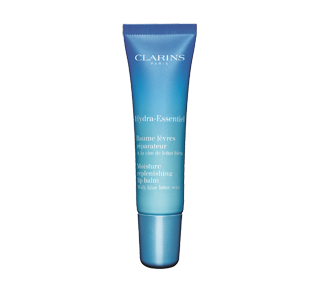 Clarins
Hydra-Essentiel Moisture Replenishing Lip Balm, 15 ml
Hydrating, restorative lip balm.
4. 100% natural moisturizing lip balm
Featuring beeswax, cucumber extract, rich oils and plant butters, this balm has everything you need to quench and nourish your lips—including a nice refreshing taste!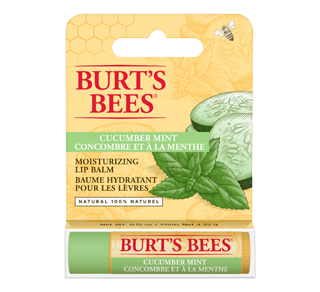 Burt's Bees
Natural Moisturizing Lip Balm, 4.25 g, Cucumber Mint
Burt's Bees 100% Natural Moisturizing Lip Balm nourishes lips with a reviving Cucumber Mint flavor.
5. Cicaplast Lèvres lip balm by La Roche-Posay
Your best friend when you've got very dry or damaged lips. Rich in repairing ingredients, this balm forms a barrier that protects your lips from harsh winter conditions while helping them retain moisture.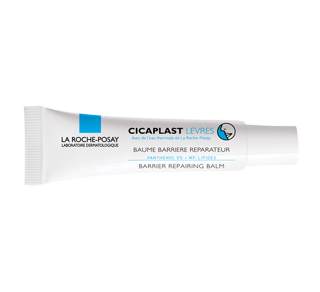 La Roche-Posay
Cicaplast Levres, 7.5 ml
Barrier reparing lip balm for extremely dry, chapped, and cracked lips. For children and adults. Fragrance-free. Paraben-free.
6. Rêve de Miel ultra-nourishing lip balm by Nuxe
This melting lip balm is enriched with honey and plant oils to help soothe and nourish your damaged lips quickly. It's a must-have this winter!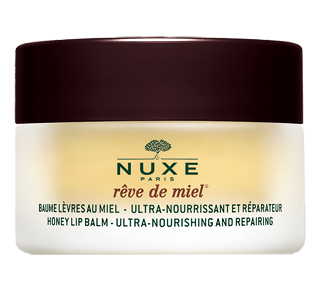 Nuxe
Rêve de Miel Ultra-Nourishing Lip Balm, 15 g
Repairing Lip Balm with honey - Nourishes, repairs and protects Ultra-dry and damaged lips Treat your skin with the restorative power of honey
7. Bariéderm Cica-Lips Repair balm by Uriage
This innovative formula does three vital jobs: it helps your lips stand up to aggression, it soothes irritated skin, and it repairs chapped lips for 3-in-1 coverage!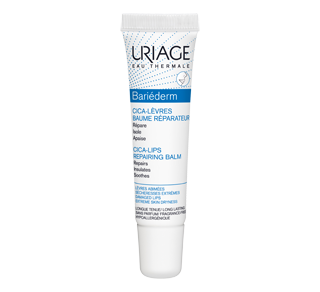 Uriage
Bariéderm Cica-Lips Repairing Balm, 15 ml
The first barrier lip balm formulated with Poly-2p, an innovative patented complex, which offers a triple action. A high tolerance and long-lasting formula that is suitable for both professional and personal use.
8. Biotherm Lip Butter
Moisturize, plump, smooth... This ultra-nourishing butter, featuring notes of peach, lemon and rose, offers all the protection you'll need!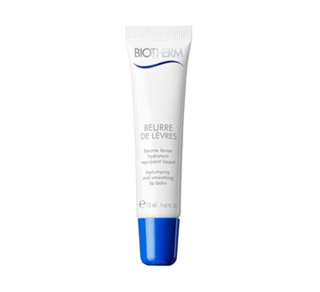 Biotherm
Beurre de lèvres Lip Balm, 13 ml
Replumping & Smoothing Lip Balm Even the most dry, chapped lips can become smooth and plump with the high nutrition and protection of Beurre de Lèvres Lip Balm.
9. Avène Intense Hydration Lip Butter
This nourishing and soothing product is perfect for dry and sensitive lips. An essential to protect from daily dryness – and to add some light to your lips!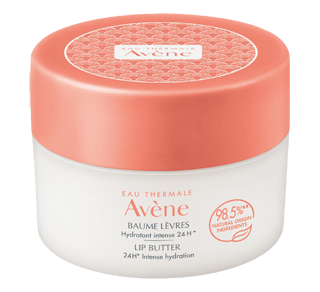 Avène
Lip Butter Intense Hydration, 10 ml
The daily beauty tool for dry sensitive lips - 98,5% of natural origin ingredients.
10. CW Beggs and Sons moisturizing lip balm
The perfect choice for him. The hypoallergenic formula, enriched with beeswax and shea butter, deeply nourishes the lips and helps prevent chapping.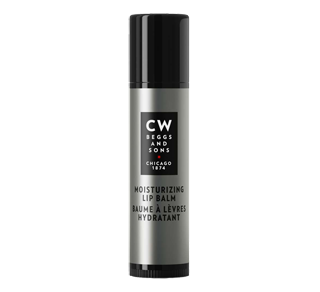 CW Beggs and Sons
Moisturizing Lip Balm, 5 g
Moisturizing lip balm that offers immediate comfort.