A skin care regimen popularized in Asia, layering allows you to maximize your beauty routine. To do so, you need to complete at least seven steps, each with an essential role. When carefully followed, this procedure is the key to visibly brighter, youthful looking skin. If it seems like a lot of steps, take some consolation in knowing our Asian sisters opt for a dozen.
Cleanse
This beauty routine begins with a cleansing gel, which is highly effective for removing any impurities that have accumulated on the skin, such as makeup residue and even pollution. In layering, your technique is just as important as your products, so apply your cleanser like you are delicately massaging your face, making small circular motions. For this step, choosing formulas adapted to your skin type is imperative. To avoid irritating sensitive skin, use a gentle, soap-free formula.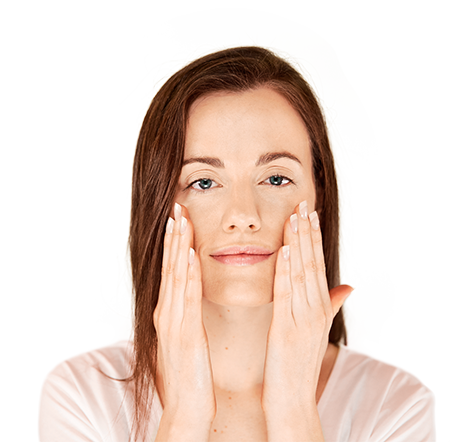 Spray
Once your skin is perfectly cleansed, it's ready for the second step in this ultra-precise procedure. Spray on a water treatment for an instant dose of micro-nutrients and minerals. Its hydrating effect will support the hydrolipidic film that protects the skin. The correct technique is to spray your mineral or thermal water onto your face, then soak up any excess with a tissue or washcloth placed flat over your face, without rubbing. You want to maintain a light dampness to ensure the skin fully benefits from the moisturizing and soothing properties of the products used in the following steps.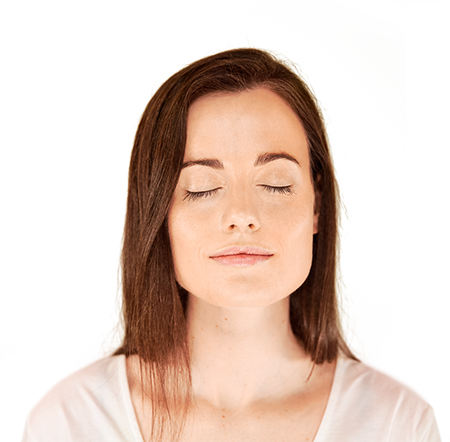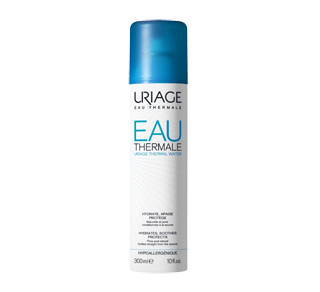 Uriage
Thermal Water, 300 ml
Uriage thermal water is a skincare water for daily use, a powerful treatment formulated with trace elements and mineral salts, a source of radiance for your skin. Packaged directly at the source, Uriage thermal water is extracted in a pure environment, protected from pollution.
Prepare
If the first part of the layering process is about preparing your skin for subsequent care, the third step completes this preparation. Once cleansed and moistened, the skin is ready to receive an essence—with a texture that's lighter than a serum—formulated to increase the absorbing capacity of the active ingredients in serums and other creams that are part of this beauty routine. The goal is to allow each care product to penetrate deeply and maximize the skin's ability to retain water. At this stage, the skin is visibly regenerated, like a blank canvas ready for a masterpiece—your healthy complexion.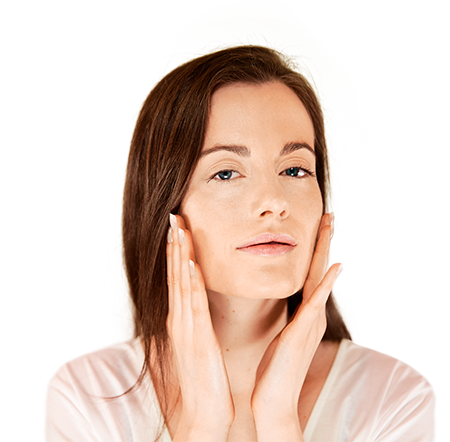 Moisturize
Now it's time to apply a serum, with its high concentration of active ingredients. When choosing this ally, select a formula that both suits your skin type and meets your needs. Your serum may fight signs of aging, have a lifting effect, remodel, reduce spots, moisturize, etc. Apply a few drops onto your fingertips and massage into your face with the same small circular motions you used during cleansing. Facial massages help promote blood circulation, tone tissues and relax facial muscles, so go ahead and pamper yourself!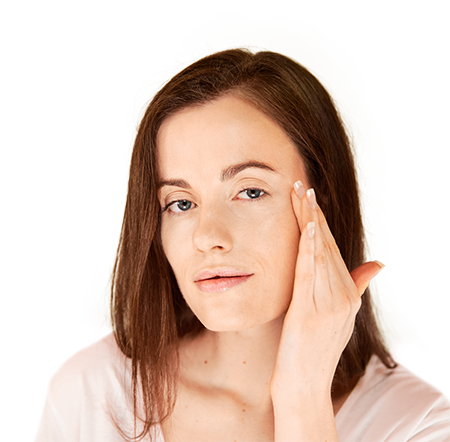 Treat
The golden rule of skin care? A serum is never used alone. This rule applies even more when part of a complete beauty routine. In this step, you want to target problem areas. Stubborn age spots? Acne scars? Redness? Apply a targeted product directly to the trouble spots.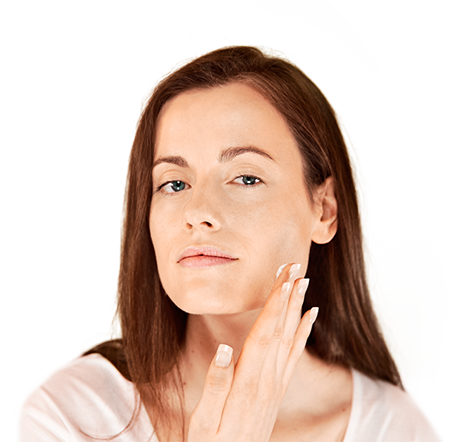 Nourish
Complete the serum's nourishing effect with a day cream, moisturizing oil or a mask, if needed. Whichever formula you choose, be sure to apply it from the inside to the outside of your face. In this area, the supply of oxygen is reduced, and the same goes for vascularization. That's why it's important to strengthen the skin's hydrolipidic film so that it acts as an effective barrier. The goal is radiant skin that's well moisturized, healthy and deeply nourished, with a smoother appearance.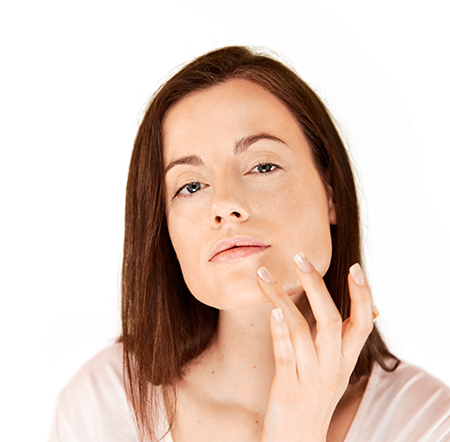 Protect
Last but not least: apply sunscreen. We can't say it enough—the effects of sun exposure are irreversible. The worst offenders are ultraviolet rays, which alter the skin's internal structure and are responsible for photoaging, age spots, fine lines, changes to skin texture, sagging, burns, etc. We recommend using sunscreen that protects from both UVA and UVB rays, with a high SPF. Reapply the sunscreen several times a day to maintain effective protection.