Do you need makeup ideas for your grad party? These three simple, effective looks inspired by Instagram and Pinterest will give you everything you need!
The Retro look
Discreetly highlighted eyebrows, fresh complexion, eyes accentuated by a light touch of mascara with a hint of iridescent eyeshadow... In this glamorous, 'Old Hollywood'-style makeup, everything works together to make your ruby lips the star of the evening.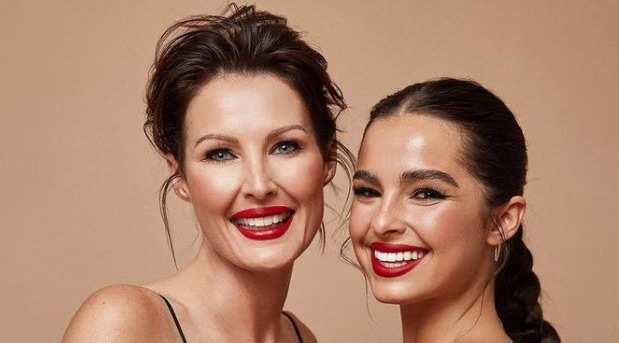 Credit : Addison Rae – Instagram
Want to try this look?
Exfoliate and moisturize your lips fully the night before your grad party: lipstick goes on better when you have a smooth 'canvas.'
Choose a long-lasting, non-drying formula to keep your lips looking their best for as long as possible.
Keep your lipstick on hand to reapply when needed throughout the evening.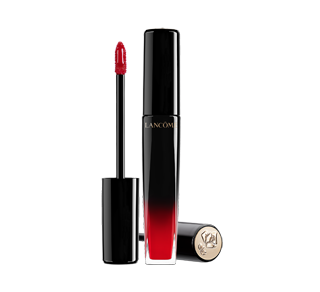 Lancôme
L'Absolu Lacquer Lip Gloss, 8 ml
Are you ready to lead the way, brilliantly? If yes, Lancôme is pleased to unveil its lip product L'Absolu Lacquer. Its lightweight and ultra thin formula coats the lips with vivid colors & lacquered shine finish. Its precise applicator provides a buildable shine color & enables you to build your lip intensity the way you want. Be brilliant the way you want it to be and do not be afraid to lead the way, your way: choose your color and build your intensity! From nude to vivid colors, our shades will satisfy all of your desires.
The Monochrome look
Black eyeliner, nude lipstick and a palette of eye shadows in earth tones and gold: that's all you need to create this neutral yet rich look, enhanced by carefully drawn cat's eyes.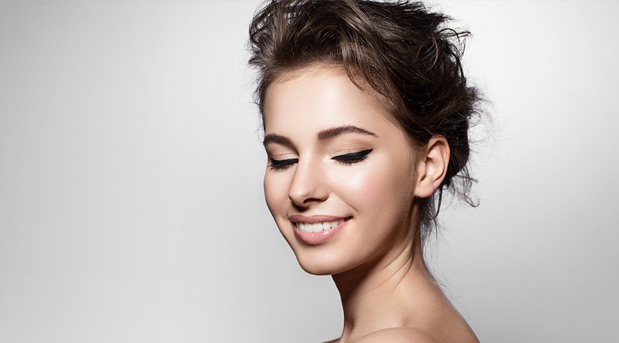 Want to try this look?
Use a liquid liner or a fine-tipped eyeliner to draw your cat's eyes; they'll glide on more easily and you'll get a more saturated colour in a single stroke.
To create the line, start at the outer edge (the 'comma' that extends upwards along the length of your eyelid), then work your way back towards the inside by thinning the line: you'll make your eyes look wide open while ensuring your lines are perfectly thin throughout.
For the rest of your makeup, focus on texture: a high-gloss formula for your lips, a silky finish for your eyelids, plus a cream blush and a tinted eyebrow gel—they'll all add subtle relief.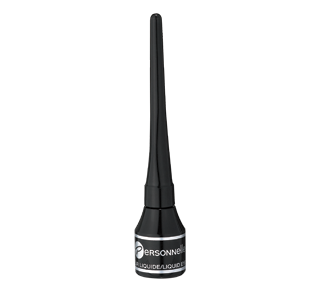 Personnelle Cosmetics
Liquid Eyeliner, 3 ml
Create a bold cat eye with the Personnelle Cosmetics Liquid Eyeliner! The soft tip enables precise application with no mess. The ultra-pigmented colour stays intense and striking all day long.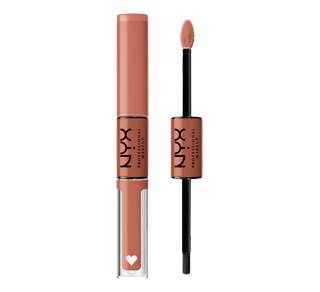 NYX Professional Makeup
Shine Loud High Shine Lip Colour, 1 unit
16h loud shine lip color! Meet our 1st ultra-pigmented high-shine lip color, with up to 16hr no transfer wear. Lightweight and comfy on the lips, this vegan formula delivers 1 swipe loud color with an ultra-glassy, non-sticky shine finish.
The Radiant look
The secret to a healthy glow: blend a warm, glittery shadow with a peach blush or a touch of self-tanner, then apply a thin veil of illuminator to the high points on your face.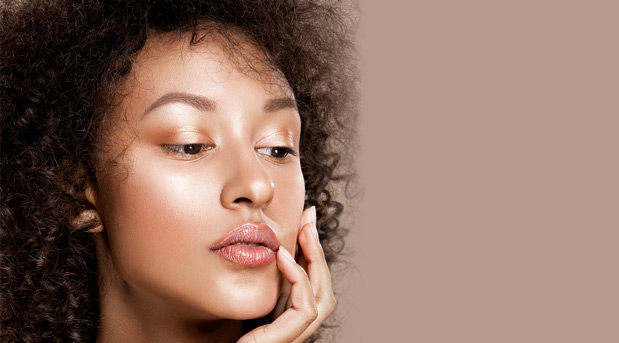 Want to try this look?
Make sure your blush or self-tanner matches your skin tone, so you don't create too much contrast!
Enhance the effect of your illuminator by applying it with a fan brush and remember, don't be too heavy-handed. Instead, focus on the areas that catch the light naturally, like your cheekbones, the bridge of your nose, the middle of your forehead, chin and the centre of your lips.
Balance out the glow with a subtle, matte lipstick.