Want a few new ways to care for yourself at home? Here are five ideas to inspire and reinvent your beauty routine.
Pamper your feet with a home pedicure
Our feet are the foundation of our bodies and they're put to the test every day. But somehow, we often forget about them when it comes time for our beauty routines! No matter what season it is, you can give your feet the care they deserve with a home pedicure. Try these 5 easy steps.
Polish. When your feet are dry, remove the excess skin from around your nails, then buff them and apply a base coat to protect them. Finish by applying your choice of nail polish colours.
Exfoliate. Use a pumice stone or foot file to remove the calluses and corns on your heels and under your toes by rubbing them from the bottom upwards.
Trim and file. Take time to trim the rough, excess nails and then file them all. If there's leftover toenail polish, rub them gently with a cotton ball soaked in acetone-free nail-polish remover.
Soak your feet in a tub of warm water for about 10 minutes to soften your skin.
Moisturize. When the nail polish is dry, finish your pedicure by coating your feet with a rich moisturizer. For best results, apply the cream before you go to bed and then put on a pair of socks so the cream gets well absorbed while you sleep.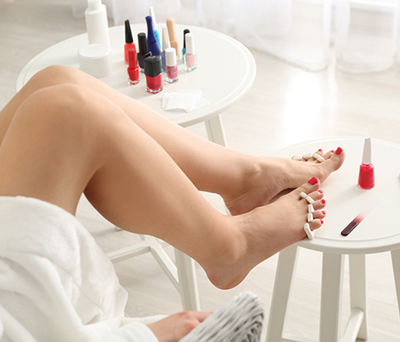 Massage your scalp
A good scalp massage has many benefits. It can help relieve headaches and tension, stimulate blood circulation, promote hair growth or even prevent aging of your hair. So, no matter what type of hair you have, a regular scalp massage is a great addition to any hair-care routine!
Apply a scalp sanitizer and massage it in gently using a circular motion.
Let it penetrate for about 20 minutes.
Shampoo your hair, leave it on for a few minutes, then rinse.
Repeat once or twice a week as desired.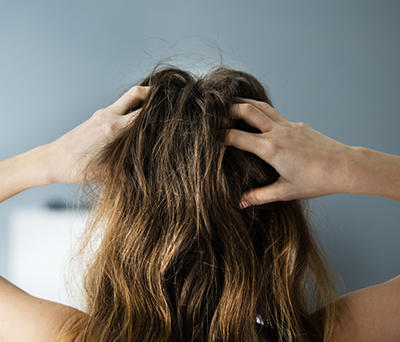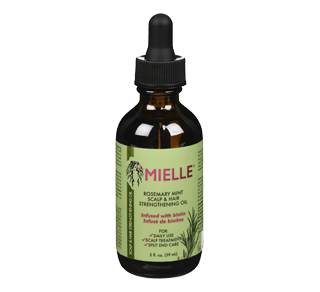 Mielle
Rosemary Mint Scalp & Hair Strengthening Oil, 59 ml
Infused with rosemary, mint, and biotin to invigorate the hair and scalp to encourage healthier, stronger, longer hair while providing shine and smoothing split ends. Great for hair of all types and textures, protective styles including braids and weaves and chemically treated hair.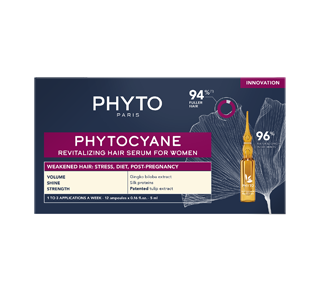 Phyto Paris
Phytocyane Revitalizing Hair Serum for Women, 12 x 5 ml
Reactional hair loss - Post-partum, stress
Reinvent your home manicure
Treat yourself to a salon-style manicure, right in the comfort of your own home? Yes, you can! Just grab your favourite nail-polish base, top coat and colours and let your creativity run wild! It's an easy way to create a classic or all-new manicure style to suit your taste.
Or, why not try the reinvented French manicure—another fun way to add a little zing to your manicure. Unlike the opaque white tips of the classic French manicure, this one is way more fanciful, featuring several different colours and styles on the tips of your nails. Be creative!
If French manicures seem a little intimidating, don't worry! Here are two simple tips to ensure success:
Apply your polish to a silicone sponge or a makeup sponge that's covered with plastic wrap, then gently press the end of each of your nails into the sponge.
Place a small bandage or a piece of tape just before the ends of your nails to clearly mark the area you want to polish.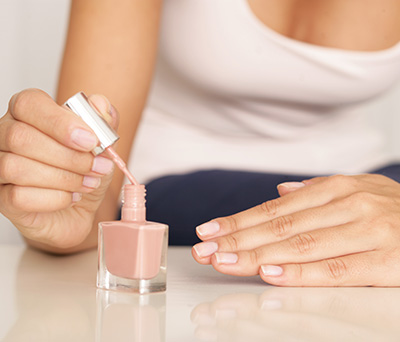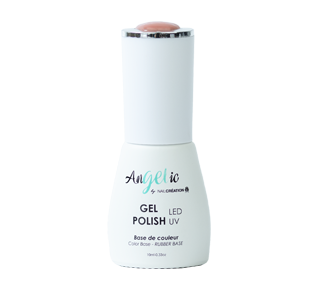 Nail Création
Angelic Gel Polish Color Base, 10 ml
A new invention, the color base will allow you to harden your soft and brittle nails thanks to its thicker textured formula like the rubber where its name comes from. Available in various shades of pink and beige which will allow you to keep a natural look.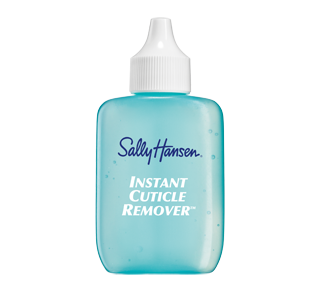 Sally Hansen
Instant Cuticle Remover, 29.5 ml
Maximum strength, ultra-fast remover on cuticles and calluses.
Add some new tools to your beauty kit
Popular for the past few years, the massage roller is a beauty tool that won't be disappearing any time soon. And no wonder: it helps your skin absorb skincare products, stimulates circulation, promotes skin elasticity and helps reduce wrinkles and dark circles. Plus, it's good for any skin type, even the most sensitive!
Use your roller twice a day as a facial massage, morning and evening, for 5 to 10 minutes, after you've applied your moisturizer. To maximize its benefits, store your roller in the refrigerator between uses because the cold helps dilate your blood vessels, improving circulation.
Don't just stop at your face. Pamper your eyelashes and eyebrows, too, by using an eyelash- and brow-enhancing serum, which contains amino acids and other enriching ingredients that help revitalize, moisturize and strengthen your lashes and brows for a naturally healthier look.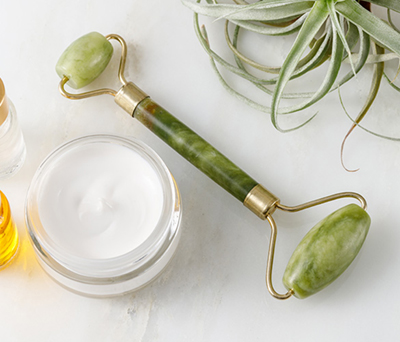 Give yourself a home spa treatment
Caring for yourself also means taking the necessary time to rest and relax every day. Create a cozy, relaxing environment, even if it's only for a few minutes. One great way is by creating a home spa with these four easy steps…
Create the perfect setting with scented candles, an essential oil diffuser or a relaxing playlist... whatever makes you feel totally zen.
Run a bath. Use bath foam, Epsom salts, essential oils or anything else that helps reduce stress, release tension or relieve muscle pain.
Pamper your skin by using an exfoliant, mask or other moisturizer to help cleanse and nourish your skin.
Keep the vibe alive. After you get out of your bath, wrap yourself in a warm robe and get cozy with a good book and some soothing herbal tea. This is your time!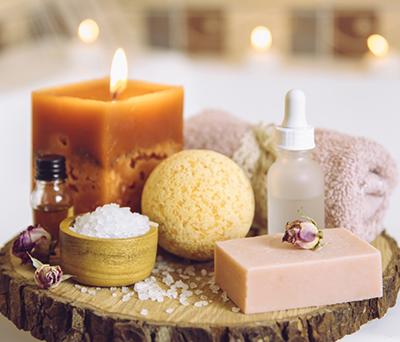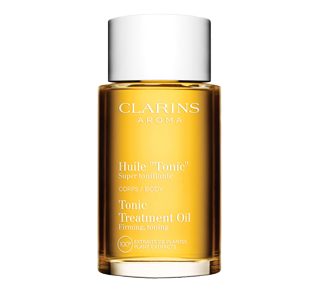 Clarins
Tonic Body Treatment Oil, 100 ml
Firmness, tone and elasticity 100% pure plant extracts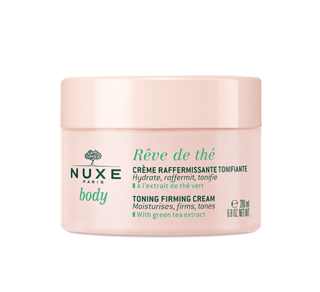 Nuxe
Rêve de Thé Revitalizing Firming Cream, 200 ml
Thanks to the "ice effect" and ultra-fresh texture, skin appears toned and regains its firmness.