Looking for the gift that will please your father or your sweetheart? Why not give him skin care products adapted to his needs? After all, beauty is not just about women.
For his morning routine
Start his day with a boost of energy: give him a facial cleanser and moisturizer. Make sure you know his skin type to choose the right products. If it is mixed or oily, turn to non-comedogenic cleansing formulas, which will purify and soothe, and opt for a mattifying cream with non-sticky texture. If, on the other hand, it tends to dry up easily, choose thirst-quenching treatments: a cleanser enriched with mineral salts or thermal water, and a light cream, rich in moisturizing active ingredients. For sensitive skin, be sure to select mild or hypoallergenic formulas, which effectively protect against daily aggressions – dust, pollution, etc.
For the bearded dad…
Long, short, artfully neglected ... no matter how he wears his beard, you can help him maintain it. An electric clipper is the best ally of the three-day stubble: with several settings, it often comes with a variety of combs, it will ensure an equal length on all areas of the face and neck. Shampoos, conditioners, moisturizing oils and styling creams offer a choice of solutions to soften and tame longer beards: it's up to you to choose what he'll like best!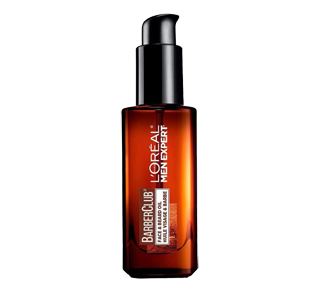 L'Oréal Paris
Men Expert Barberclub Face and Beard Oil, 30 ml
Love the beard look, but hate the messy, itchy and dirty feel? We've got you covered! Our 1st grooming range inspired by the Barber know-how for the expert care of your beard, powered by cedarwood essential oil.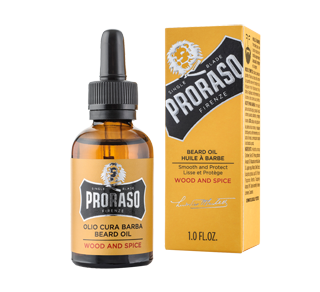 Proraso
Beard Oil, 30 ml, Wood and Spice
Long and thick beard : tames, smoothes and protects.
… or the clean shaven dad
He prefers a close shave? To prevent irritation, soothe razor burn and make his cheeks silky smooth, go with the perfect duo: a rich shaving foam that lubricates the skin before the blade passes, and a refreshing after shave that restores the skin and delicately scents it.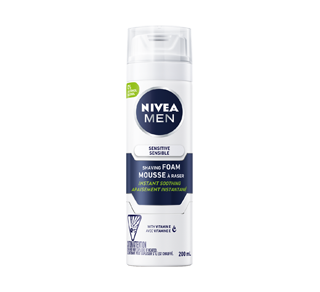 Nivea Men
Sensitive Shaving Foam
The formula is enriched with Chamomile and Vitamin E to care for the skin: Advanced shaving with Ultra Glide Technology. Softens the beard hair. Soothing feeling. Close and extra comfortable shave. Dermatologically tested by men with sensitive skin. Result: The skin feels relaxed, supple and comfortable.
For dad who likes crow's feet… on others
Choose among products formulated especially for the sensitive eye area. Their active ingredients fight oxydation that causes skin aging, give skin an extra glow and prevent wrinkles by stimulating collagen and elastin production. Look for metal or ceramic applicators: their freshness will activate blood circulation and help with puffy eyes. The ideal treatment for busy mornings!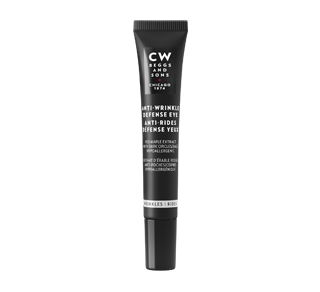 CW Beggs and Sons
Anti-Wrinkle Defense Eye, 15 ml
The cooling effect ceramic tip allows a safe and ultra-efficient application. Its massage promotes micro-circulation and penetration of ingredients into the skin.
For the bad hair dad
His morning hair can easily rival Harry Potter's? Give him a helping hand with a modeling paste or a spray texturizing gel. By adding body to the hair without weighing it down or making it look greasy, these products help to maintain a natural look, with less cowlicks!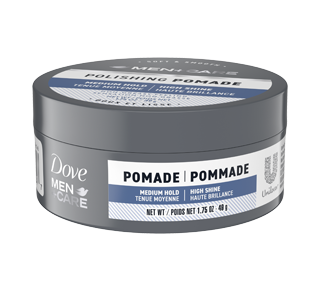 Dove Men + Care
Defining Pomade, 49 g
Create sleek, defined hairstyles with Dove Men+Care defining pomade. With a light hold, this men's hair care product helps keep your style in place as long as you need. Designed specifically for men's hair, Dove Men+Care defining pomade allows you to add definition and the right amount of shine without all the greasiness. Stronger, more resilient hair¹ for a man's active lifestyle. ¹Against breakage.
For the busy dad
The long hours in the office, the eldest's homework, the daily jog, the dinners to prepare ... it can leave you out of breath! Make him take a few minutes to apply a gentle scrub, that will rid his skin from dead cells and prepare it to receive other care (hydrating or shaving cream, aftershave lotion, etc.). His skin will be bright, detoxified, free of signs of stress ... and he will have enough energy to continue the race!
For the dad on the go
Whether he's travelling for work or between home, office and gym, he needs a survival kit. Why not give him the essentials in a convenient size, such as hand cream, lip balm and quick application sunscreen?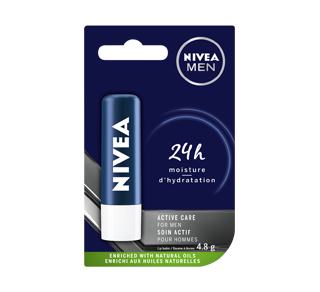 Nivea Men
Active Care
Nivea Men ® Active Care with Pro-vitamin B5 and Hydra IQ, combines intensive moisture and protection to leave lips supple and healthy looking.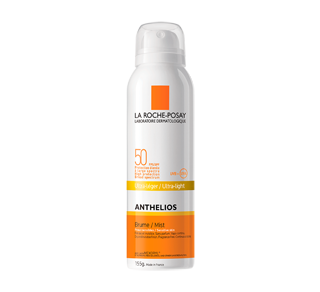 La Roche-Posay
Anthelios Mist SPF 50, 155 g
Ultra-light texture, invisible finish, dry touch. Non-greasy ultra-light fresh mist that penetrates quickly, leaving skin dry and clean. Continuous spray for even application. Perfectly adapted for outdoor activities.