Freckles not only add character to a face, but also give redheads, blonds and even brunettes an extra ounce of charm. Here are some tips on how to turn your freckles into a beauty statement!
More prominent in the summer because of the sun, it's better to show off your freckles rather than cover them up under heavy foundation, which doesn't mix well with heat and high humidity. If you're a real redhead with a pretty face full of freckles, just brush on some translucent loose powder—it'll remove any shine, and enhance those freckles that make you stand out from the crowd!
If, however, you decide to wear foundation to cover up a few imperfections, opt for one that offers less coverage or—even better—a lightly tinted moisturizer or BB cream. Avoid shades with a pink undertone—rather, go for those with a golden hue, which will brighten up your complexion. Of course, no matter what and before you apply any makeup, don't forget to put on a day cream with a high sun protection factor (SPF 50 or 60). Otherwise, your fair, sensitive skin will be more prone to sunburn!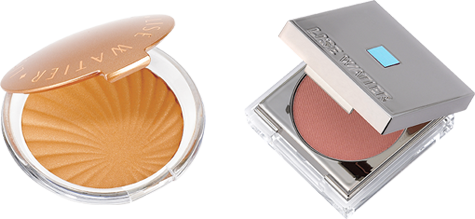 When it comes to eye makeup and lip gloss, moderation is key. Applying brown mascara to your lashes, a copper eyeshadow to your lids, and a slightly orangey lip gloss to your lips should be enough to enhance your natural beauty. In the evening, you can go bold and opt for a vibrant red lipstick, but keep in mind that the rest of your makeup should be discreet and match your overall look.
Your hair colour can also bring out your freckles. If you're a natural redhead, perfect! We recommend that you only use a colour shampoo to brighten the colour of your hair. Otherwise, if you're a blue- or green-eyed blond, you can colour your hair with a shade of Venetian blond, which will infuse it with red highlights. As for brunettes, copper highlights are a sure bet.
And, lastly, here's a little tip to further enhance your freckles and even make new ones. Use a chestnut brown hard-lead eyebrow pencil to replicate natural-looking freckles.