Low on your neck or at the top of your head, plain or adorned with barrettes, no matter how you wear it, the bun is the classic of classics for a casual, ultra-chic look. So, how do you create the perfect messy bun? We've listed some steps, tips and products to help you!
Texture, please!
If you want the look of a relaxed bun, body is the answer. Working with dense, well-defined locks will help create the slightly messy look that makes this hairstyle so charming. It's best to wash your hair a day or two earlier, so it's less "slippery" than it would be if freshly washed. No need to jump into the shower straight out of bed. Go ahead, press the snooze button on your alarm for a few more winks of beauty rest!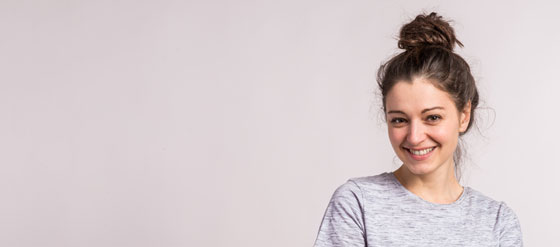 After untangling your hair with a brush or comb, apply a styling powder. In addition to thickening and mattifying your hair, the formula will give a boost of volume at the roots. Don't use too much: you don't want to end up with white streaks or a cardboard texture! And be sure to hold the container about 20 centimeters away and apply the powder only to hair that will be hidden.
If you don't want to use powder, you can use volumizing foam on damp hair to give your curls structure (so long, frizz!). A foolproof technique for natural movement is to apply the foam with your head down and finish with a touch to the front locks.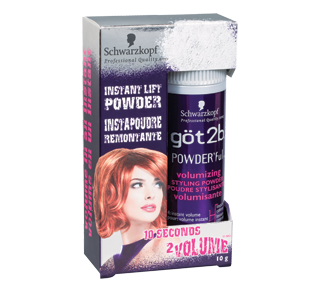 Göt2b
Powder'ful Instant Lift Powder, 10 g
Change the game of how you style with Powder'ful volumizing styling powder! Join the powder revolution with this innovative, weightless formula that texturizes your hair to create maximum volume at the roots. Apply anytime, anywhere for an instant transformation!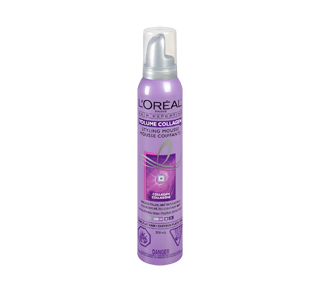 L'Oréal Paris
Hair Expertise Volume Collagen Styling Mousse, 200 ml
Characteristics of fine, flat hair. Fine hair lacks substance and as a result has the tendency to flatten. To ensure a sustainable and sumptuous volume, the hair must be texturized from the root and provide long-lasting hold.
Gently crimp your hair with a comb: back-comb strands about 5 to 10 cm wide toward your scalp three or four times, getting as close as you can to the roots. Then gently smooth the surface of your hair with the end of the comb.
Spray on a flexible hold hairspray. It will give your hair natural movement, shine and prevent frizz.
The Bun
Tie your hair into a ponytail. Gently sleek the hair at the top of your head. Small bumps will add a natural (and slightly messy!) look, so there's no need to go overboard.
Add to the messy look by crimping the ponytail and spraying your hair with sea-salt spray.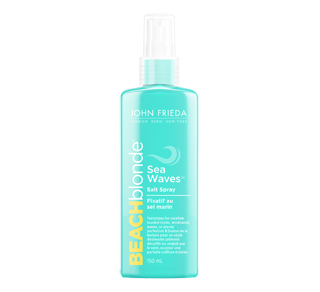 John Frieda
Beach Blonde Sea Waves Salt Spray, 150 ml
Create a carefree, ocean-fresh look with full tousled texture, windswept waves, or piecey perfection and a low-sheen matte finish.
Twist your hair over itself around the base of the ponytail, taking care to allow the ends to stick out. Then pin it in place haphazardly with bobby pins. And if a few strands remain loose, even better!
The Final Touch
To emphasize the messy look, gently pull a few strands of hair out of the bun near your face.
Apply a bit of shine spray to boost the natural luster of your hair. And slip a few bobby pins in your bag so you can readjust your bun later if it looks like it's going to collapse!