How to
protect your hair from
heat-styling tools
It's a well-known fact that hair dryers, curling irons and straightening irons can seriously harm hair. We've compiled the best tips and tricks for protecting your hair from the heat without sacrificing style.
Experts agree, the heat produced by styling tools such as hair dryers, flat irons, curling irons and heated rollers can do a number on your lovely locks. How? By damaging hair with high temperatures and repeated friction. The result? Hair that quickly becomes rough, limp, dull, dry and brittle. It loses its shine, strength and vitality—everything that gives it that gorgeous, healthy look you love. But with the following tips, you'll keep damage at bay while heat-styling your hair to your heart's content.
Choose good quality tools
To reduce damage, we prefer these three materials for styling tools:
1

Ceramic, which is a great heat conductor and reduces static electricity without harming fragile or damaged hair.

2

Tourmaline, which offers even heat distribution along the hair shaft and protects your hair from future damage.

3

Titanium, which begins sealing your hair shaft the first time you use it, providing shine, hold and manageability.
Select the right heat setting for your hair type
Even if you have very thick, curly hair, there's no need for your styling tools to go above 400°F, which is more than enough for any heat-styled 'do you can dream of. Helpful hint: Choose a heat setting based on your particular hair type. If you have fine or damaged hair, for example, use the lowest heat setting. The thicker and stronger your hair, the higher the temperature can be (while always remaining under 400°F). It's also better to use the tool for a longer amount of time (a few seconds per hair section max), rather than a hotter temperature in order to save a few minutes.
Find an effective thermal protection spray
The benefits of using a thermal protection spray are numerous. It shields your tresses from the adverse effects of high heat and friction caused by repeated use of styling tools, makes your hair soft and manageable, and restores shine to your luscious locks. Good sprays often contain vitamins or emollients, which rehydrate dry, parched hair over the short or long term.
Use hydrating hair masks on a regular basis
Our love of picture-perfect blowouts (not to mention hair dryers, flat irons and other assorted heat-styling tools!), can make our hair become straw-like, dull, dry and lifeless. The cure? At least twice a week, apply an ultra-nourishing mask to the tips and along the length of your hair after shampooing and leave it in for 5 to 10 minutes before rinsing with cool water. Then pat your hair dry with a towel and use a protective spray before styling as usual.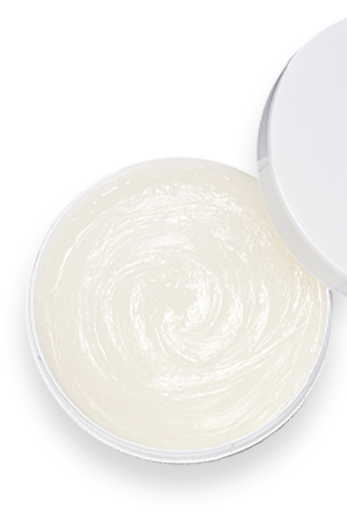 Add a super-powered reparative cream to your routine
There's nothing like leave-in reparative creams to improve the texture and appearance of hair damaged by overuse of heat-styling tools. Halfway between a cream and a serum, their high concentration of sealants such as cicamide and pro-keratin instantly penetrate the hair shaft to protect against breakage, split ends and damage. Apply to the ends and along the length of ultra-dry, damaged or dehydrated hair to replenish shine and health, and to protect against heat.
Our suggestions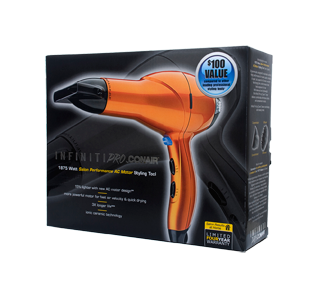 Infiniti Pro by Conair
1875 Watt Salon Performance AC Motor Hair Dryer, 1 unit
Up to 50% faster drying time. New, lightweight AC motor design. Up to 3 x longer life. Ionic ceramic technology controls frizz. Weight: 2.55 kg - 5.6 lbs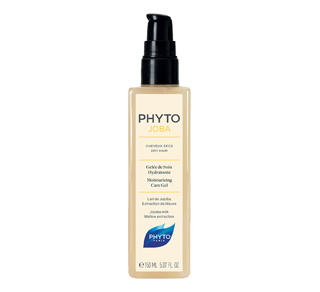 Phyto Paris
Phytojoba Moisturizing Cream Gel, 150 ml
This care gel durably hydrates dry hair. Formulated with Hydra-Soin technology, it forms a protective film on the surface of the hair and releases hydrating active ingredients into the heart of the fiber. Its fresh, melting texture, containing Jojoba milk, makes styling easy and offers a soft, silky finish.