Mother's Day is fast approaching! Here are our gift suggestions to celebrate this day(and the mothers in our life!) in style.
A FRAGRANT GIFT
A fragrance will be sure to please! Renew mom's favourite bottle, offer her a classic perfume or search for a rare gem among the season's new products. Floral, oriental, fruity, citrus... the most important is knowing the notes that suit her personality.
A TOUCH OF MAKEUP
Do you know a beautista mom? Fill her makeup bag! Avoid foundation or concealer, which are difficult to buy without her. Rather, give her mascara, nail polish... or lipstick, why not?
MAKE HER SHIMMER
For a mother who never goes out without jewellery, a necklace, a bracelet or earrings are always a safe bet. Buying a ring is more difficult because you need to know the size of her finger. Choose statement or minimalist pieces, colourful or discreet, according to her style!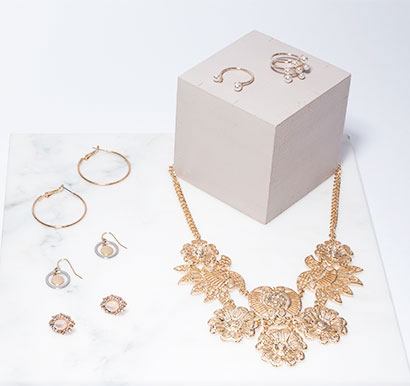 FOR HER HAIR
Perfect hairstyle, perfect gift! Curling iron or straightener, smoothing brush or hair dryer, find the tool that mom needs and that will embellish her hair!
TO EACH HER OWN ROUTINE
Want to pamper your mom? Give her the routine she needs!
The mom-to-be
Often weakened by pregnancy, her skin deserves a VIP treatment. Offer her a daily skincare that boosts hydration and look for broad-spectrum sunscreens, which will keep the famous pregnancy mask at bay.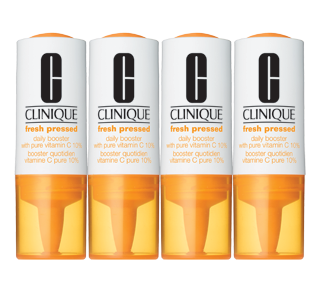 Clinique
Fresh Pressed Daily Booster with Pure Vitamin C, 4 x 10 ml
Just like your morning fresh-pressed juice or vitamin helps you stay healthy on the inside, this super-potent Booster was designed as a daily supplement to visibly rejuvenate skin from the outside—and a simple, seamless way to reinvigorate your de-aging routine without changing a thing.
The active mom
Moving and sweating is excellent for evacuating toxins and dead cells! For optimal detoxification, give your active mom a toning lotion to apply to her face after working out. This product, which helps close pores, will allow your mom to tone her skin as much as her muscles! As a bonus, the invigorating sensation will help her to continue her daily routine with energy.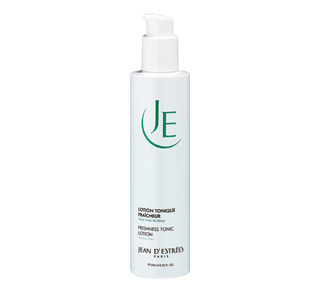 Jean d'Estrées
Freshness Tonic Lotion
Completes the cleansing step, tones the skin and enhances the complexion. Tightens pores and prepares skin for skincares applied afterwards. Removes any deposit of limestone water on the skin.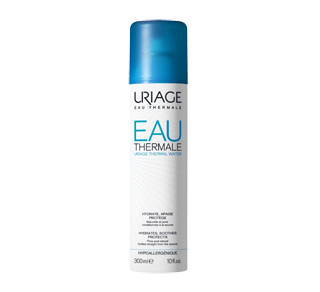 Uriage
Thermal Water, 300 ml
Uriage thermal water is a skincare water for daily use, a powerful treatment formulated with trace elements and mineral salts, a source of radiance for your skin. Packaged directly at the source, Uriage thermal water is extracted in a pure environment, protected from pollution.
The busy mom
Between the office and homework, spinning class and the youngest's karate class, many mothers need a quick beauty routine. To pamper their skin, offer them a multi-action treatment, which cleanses, removes make-up and refreshes all at once.
The ideal wellness gift for a busy mom, however, remains to force her to take a break. Make her forget work, gym and school by offering her a relaxing, spa-worthy break. Soothing mask, Epsom salts infused with lavender, moisturizing lotion, exfoliating scrub, essential oils for bath or diffuser... there are plenty of choices!
Grandma
To give her skin a makeover, choose an anti-aging moisturizer enriched with calcium, which accelerates cell renewal and revives the complexion.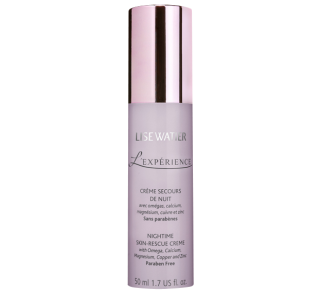 Lise Watier
L'Expérience Nightime Skin-Rescue Creme
Nighttime truly is the right time to rejuvenate mature skin with our intense, energy-enhancing L' Expérience Nightime Skin-Rescue Creme. Creatine lies at the heart of this Skin-Rescue Creme's formula. A natural amino acid, creatine works to restart your skin's vital function when it is most receptive: overnight. Complementing this action is a powerful and nourishing concentrate that's rich in vital omega-3 (flax), omega-6 (primrose), omega-9 (camellia) as well as essential fatty acids, energizing minerals such as calcium, magnesium, copper and zinc, and recognized, active phyto-compensators including red clover isoflavones. Night after night, our Skin-Rescue Creme deeply nourishes and intensely moisturizes your skin, so you wake up with softer, denser, more radiant and beautifully regenerated skin. And yes, darling, it is both clinically tested and under dermatological control.