Want the scent of your perfume to last for hours? Simply use the line of products offered in your favorite fragrance: soap, deodorant, body wash and perfumed moisturizers. In just a few simple steps, this will help your fragrance adhere to your skin and last for hours.
Pamper yourself!
In the shower, opt for deep cleansing with a massage glove or sea sponge. This will help you get rid of dead skin cells and prepare your skin for your moisturizing care.
Moisturize your skin
Choose an unscented moisturizer or body milk. Not only will it restore your skin's pH balance, it'll also capture the fragrance you apply, discreetly releasing it throughout the day.
Our favourites:
La Roche-Posay Lipikar Fluide, which protects the skin from external aggressions in addition to moisturizing and restoring suppleness.
Avène Cold Cream Nourishing Body Lotion, a fluid formula composed of natural plant oils.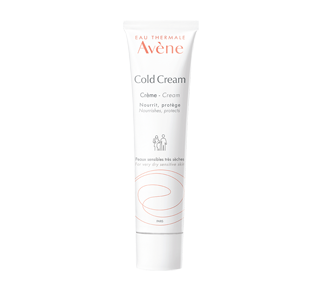 Avène
Cold Cream Cream, 40 ml
Nourishes, moisturizes* and protects your skin from external factors. * upper skin layers
Choose discreet protection
Opt for an unscented deodorant that won't compete with your favourite fragrance and create an olfactive disharmony.
Our favourites:
RoC Keops Stick Deodorant, formulated without aluminum salts or alcohol, allows you to stay fresh for 24 hours.
Marcelle Roll-On Antiperspirant, which dries quickly without leaving any white residue. It is paraben-free and hypoallergenic.
Avène Regulating Deodorant Care, which offers long-lasting protection while soothing and protecting sensitive skin. Contains no aluminum salts or alcohol.
Apply your fragrance
Spray your fragrance onto your pulse points (behind the ears, the backs of your knees, inside your elbows): that's where your arteries are closest to your skin, helping to release your fragrance more effectively. And don't forget your hair: it is porous and will capture your fragrance, giving off a delicate scent throughout the day.