Matte lips are one of the hottest trends right now, and you can bet they'll be a beauty essential for years to come. We love their modern, edgy, photogenic look. But to get perfect lips worthy of instagram, you need to know two or three basic tricks.
Prepare your lips
Like so many things related to makeup, preparation is key to getting smooth, long-lasting results. Prepare a short beauty routine for your lips before you go to bed, exfoliating them to remove any dead skin that could affect your makeup's application. At the same time, you can also apply moisturizer. Doing this at night is ideal, since your lips won't move much as you sleep, giving the product time to work its magic.
Impeccable application
Since matte lipstick doesn't reflect light (and is also long-lasting!), you want to apply it flawlessly. The trend is for precisely defined lips. To achieve this, you have a couple of options. You can start by outlining the contour of your lips with a pencil in the same shade as your lipstick. This will ensure you have a well-defined shape. Then, to apply your lipstick, use a lip brush specially designed for very liquid formulas. This will help you control the line and colour concentration, without it running all over.
If however your lipstick has a more "whipped" texture, you can apply it directly with the applicator. These textures are very easy to shade in and spread out before they dry.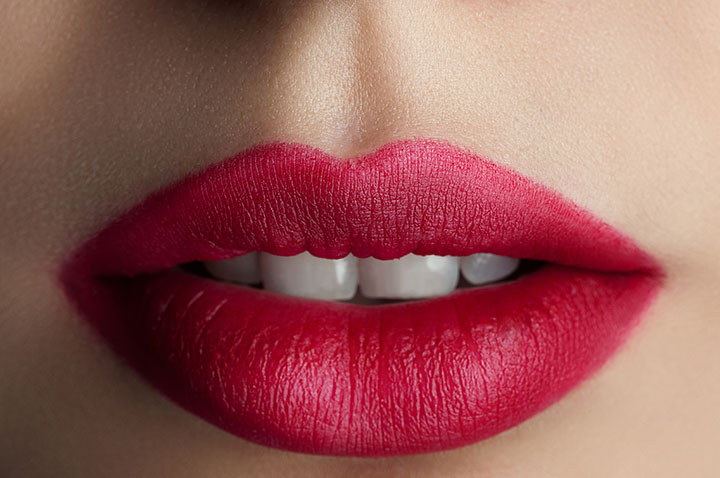 Nobody is perfect
If you run into problems while applying your lipstick, don't fret! You can fix any issues in just a few seconds by applying a small amount of concealer or foundation to the slip-up with a clean angled brush. No one will be any the wiser!