The Holidays are the perfect time to pamper yourself and what better way to do it than with a festive seasonal manicure. All it takes is a base coat, some gold and red polishes and a top coat, applied in four easy steps.
Step 1: Apply the base
The key to perfect nails is your base coat. It's the layer that ensures your look will last, with a hard, sparkling finish. Another reason is that the pigments in nail polish can turn your nails yellowish, greenish or grayish, but not to worry, the base coat solves that problem in a snap.
Apply your base coat and then let it dry completely before moving to the next step.
Step 2: Apply the gold polish
Draw a wave or a wavy line halfway down your nail and fill in the top part of the wave with colour. The result: the top half of your nail will be completely golden.
Let the gold polish dry and apply a second coat if required.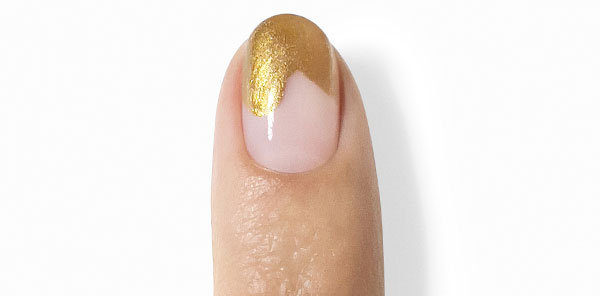 Step 3: Apply the red polish
Choose your favourite red, from burgundy to raspberry, any shade will do. But if you want a truly festive look, choose a glittery polish. Using the red polish, draw another wave or wavy line, but only along the bottom half of your nail.
Again, let the polish dry and apply a second coat as required.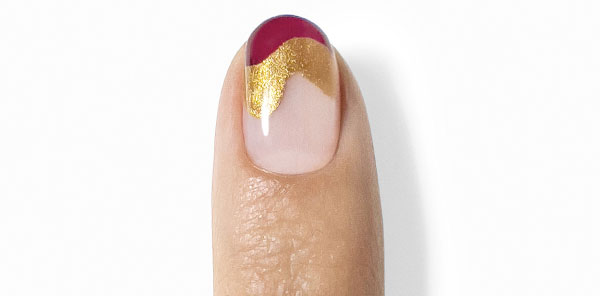 Step 4: Apply the top coat
For a shiny, long-lasting manicure, don't forget the top coat. Choose the one that suits the occasion, like a glittery polish. If you want a little extra texture, choose a sugar-style finish… just let your imagination run wild.