What do you want to showcase tonight? A bright skin? A seductive smokey eye? How about luscious lips? Here are three looks that are perfect for the Holiday season.
Bright skin
When the rest of your family will look like they haven't seen the sun in a month, you'll be able to show up with a bright complexion thanks to skin that looks moisturized, firm, and slightly tanned.
Directions
With a powder brush, apply a thin layer of shimmer bronzing powder on your entire face and focus on your temples, forehead, tip of the nose and chin.
To boost your complexion even more, highlight your cheekbones with earthy coral tones and apply the colour with upwards strokes.
To frame your face, pay extra attention to your eyebrows. The way they look can affect your entire appearance. To avoid an eyebrow arch that's too pronounced, use a few delicate eyebrow pencil strokes to even out its shape.
Finally, boost your eye area with a thin line of black eyeliner at the base of your upper eyelashes.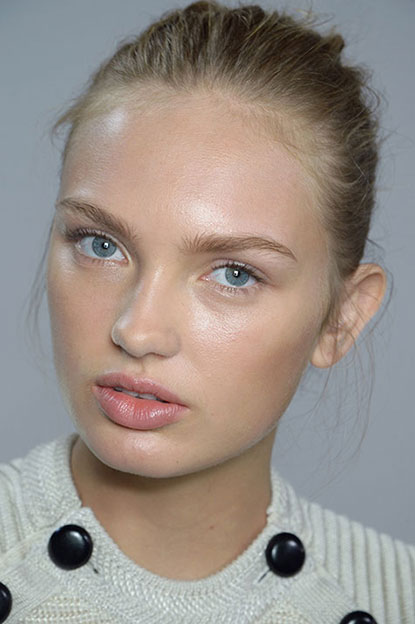 We suggest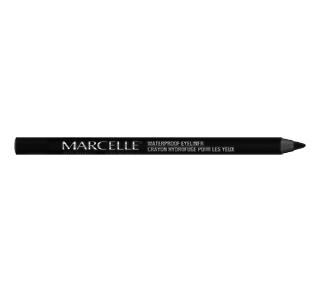 Marcelle
Waterproof Eyeliner, 1.2 g
Put an end to the dripping due to tears, heat and humidity with Marcelle's Waterproof Eyeliner.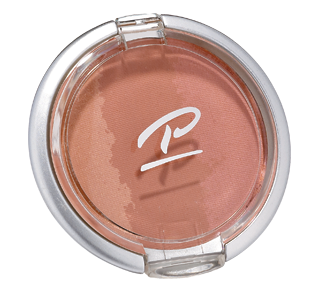 Personnelle Cosmetics
1. 2. 3. Blush! Blush Trio, 6 g
Personnelle Cosmetics Blush will make you glow with happiness! Apply one or more colours to your cheekbones for a flawless look in no time flat. A healthy glow guaranteed!
Directions
From the upper eyelid to right above the eye crease, apply a dab of cream eyeshadow. It will add colour to the area and intensify the powder eyeshadows that you'll apply next.
Use a deep blue eyeshadow shade to highlight and define the eye's inner corner.
To add a smokey effect, use a black eyeshadow that you'll blend into the outer third portion of the eyelid. Patience is key to this step's success as you blend the colours. Don't hesitate to get full use out of your blending brush.
At the base of your eyelashes, draw a thin black line that will make the white of your eyes pop out. For greater effect, you can opt for false eyelashes.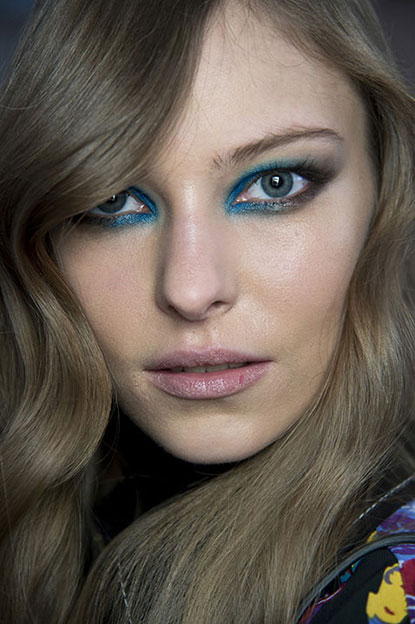 The 50's look
To enhance and add a modern twist to the classic cat eye, apply a little bit of pink eyeshadow on the entire eyelid. The colour will define your eyes without making you look childish.
Use a very thin eyeliner to draw a line at the base of the lashes and extend it to the eye's outer corner. You can then emulate the looks displayed on the Dolce&Gabanna runway if you want by tracing a very fine line, or go for a 1950's look by drawing a thicker line.
To intensify and boost the cat eye's lifting effect, add a half-strip of false eyelashes on the outer corner of the eye. You can easily find pre-cut false lashes for this purpose so put away your scissors!
For lips that are luscious and defined, colour the entire lip with a waterproof lip liner pencil. It will intensify the colour and will prevent it from fading once your gloss disappears.