2 Halloween
makeup
styles
Halloween
Sugar Skull
and the Suicide Squad...
Just in time for Halloween,

NYX Professional Make-Up

launches its Osez Effrayer collection, with two makeup styles that are glam, edgy and super cool! Choose yours!
Sugar Skull
Halloween means scary costumes. If you want to wear frightening makeup in a style that's still feminine, the Sugar Skull look is for you. Here's a tutorial to recreate this beautiful skull face inspired by Mexico's Day of the Dead.

High definition blush
(Electro)

Liquid Suede Lipstick
(Kitten Heel)
Jumbo eye pencil
(Peacock)
Suicide Squad
In the film Suicide Squad, we rediscover the Joker, but we also meet Harley Quinn, his off-kilter lover and accomplice. We've drawn inspiration from Quinn's makeup and childish look and the Joker's zany, explosive style to create a colourful costume that's sure to stand out this Halloween. Inspired by the two villains, artist Melanie Castaneda (@melcastaneda), has created a makeup look that blends the personalities of both characters.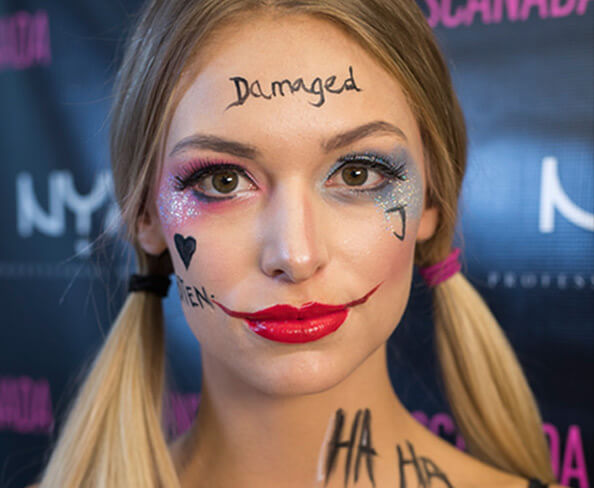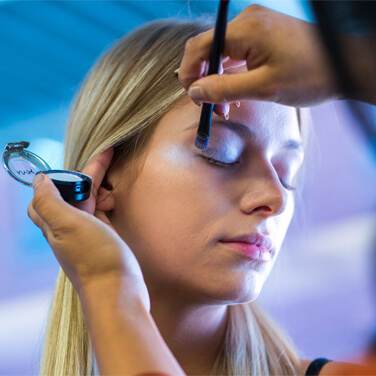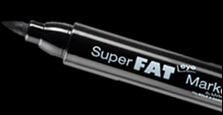 Super Fat Eye Marker
1
To begin, think of the pale complexions of the two characters, and apply a foundation that's lighter than your skin tone.
2
Next, the eyes. Prepare your eyelids by applying a primer that will hold the makeup and stop it from running once you've set it.
Line your right eyelid with Prismatic Eyeshadow (Fireball). The advantage of this makeup is that you don't have to be too precise. On the contrary! Make sure you let it run a little in the outside corner of the eye to recall the deranged nature of the two villains.
For the left eyelid, the idea is the same, but use Prismatic Eyeshadow in Blue Jeans shade, making sure to let it run onto your temples.
3
Add a bit of sparkle around the eyes with glitter. For long-lasting hold, first apply a glitter primer to the eyelids. Start from the inside corner of the eye, emphasizing the area toward the temples. Next, apply your glitter with a brush or your fingertips—both options work great!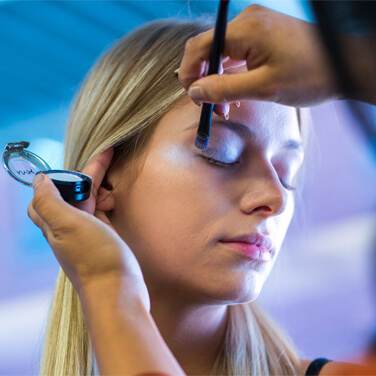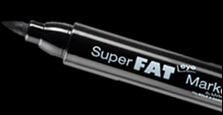 Super Fat Eye Marker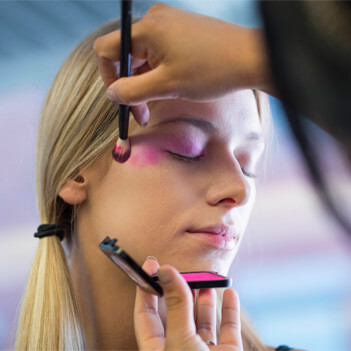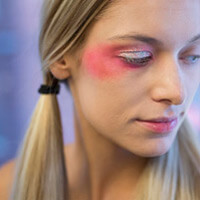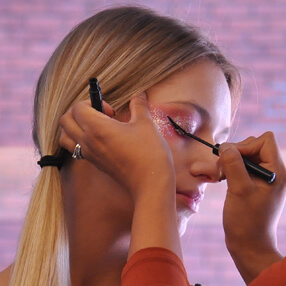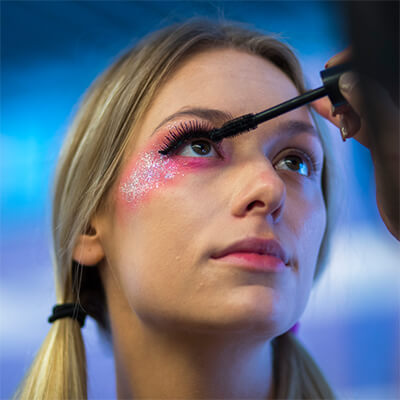 Glitter for Face
and Body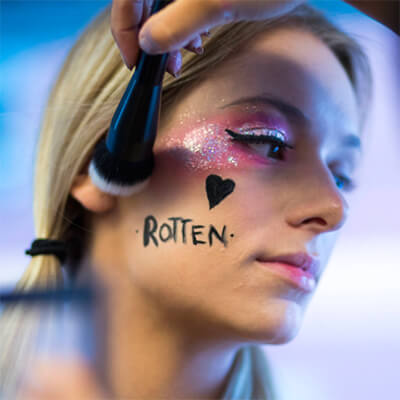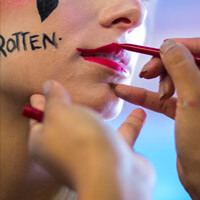 Tip:
to set your Halloween makeup, spritz on a matte setting
spray
once you've completed your look. You're guaranteed long-lasting hold!
Prismatic Eyeshadow (Fireball)

4
Complete your eye makeup with Super Skinny Eyeliner, drawing a black line along your upper lash roots before saturating them in mascara. Go from the inside of the eye outwards, for a cat-eye inspired look.
5
For your mascara, opt for a product that will lengthen and volumize the lashes. For a more intense look, you can even apply false lashes.
6
This is where you go for Harley Quinn's signature look: with the Super Skinny Liquid Eyeliner, draw a heart on your cheekbone and the word "Rotten" on your cheek.
7
Now, go for the Joker's famous Machiavellian smile. Begin by outlining the contour of your lips with the Slide On Lip Pencil (Red Tape), then exaggerate the corners of your mouth by extending the line out to your cheeks. Finish by colouring your lips with Intense Butter Gloss (Apple Crisp).
8
Now for the finishing touch. Using the Super Skinny Eye Marker, write the word "Damaged" in the centre of your forehead, then the words "Ha Ha Ha Ha Ha" on the left side of your neck and chest with the Super Fat Marker. If you like, you can also add a little touch of white liquid eyeliner around the letters to make them stand out. And you're good to go!
Intense Butter Gloss
(Apple Crisp)

Prismatic Eyeshadow
(Blue Jeans)

White Liquid Eyeliner

Glitter Primer

Slide On Lip Pencil
(Red Tape)

Super Skinny Eyeliner