Barbie
A timeless character, Barbie is a big part of many people's childhood. Here, you can showcase your coquettish side with glitter eyeshadow and candy coloured products.
Apply a silver glitter eyeshadow on your upper eyelid. Wetting your brush will help you get an intense shine.
With your blending brush, contour your eye with a fuchsia pink blush. You can also apply a bit of this colour under the outer corner of your eyes.
Use false lashes to get huge, doll-like eyes. Don't worry, it's a lot easier than you think.
No Barbie costume is complete without an intense pink lipstick. Choose a creamy texture that will add volume.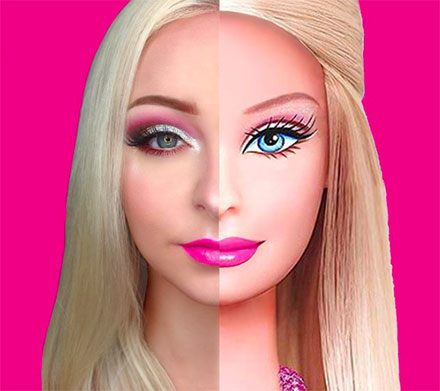 Photo credit : @MAKEUPBY_DREW
The pop art icon
An art movement that helped define the 60s, pop art is renowned for its saturated colours. Become a painting by Andy Warhol by recreating the look of a timeless, almost cartoonish image.
With a white eyeliner, create a hundred dots on half of your face. Stay on one side of an imaginary line that runs from your forehead to your chin.
With a black eyeliner, outline the bones in your face. Trace your cheeks, forehead line, nostrils, the bridge of your nose, eyebrows, chin, and the contour of your lips.
With a blue eyeshadow, draw a tear-like shape under your eye. Trace the borders of the shape with a black liner.
After applying your favourite red lipstick, create some depth by adding a spot of light with the white liner. Repeat this step on the tear you drew.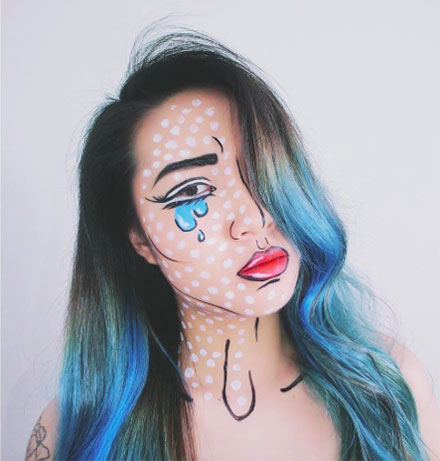 Photo credit : @bambibai_official
Our suggestions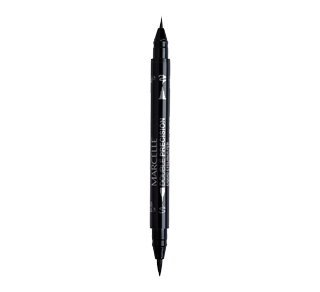 Marcelle
Double Precision Liquid Eyeliner Pen, 1.3 ml
Do you want to go subdued and subtle, or intense and defined? The innovative new Double Precision Liquid Eyeliner Pen is up to the challenge.
Black Swan
Black Swan is the story of Nina, a young ballerina at a prestigious New York City ballet company. When she's offered the role of Black Swan in a production of celebrated ballet Swan Lake, Nina struggles to capture the essence of the character she must portray. Torn between her perfectionism and her dark side, which she has never before explored, the ballerina suffers frightening hallucinations as she embodies the Black Swan.
To begin, apply a foundation that's lighter than your skin tone, then overlap with a mattifying powder in the same shade for very matte results.
Next, apply a white eyeshadow below the eyes, to draw the intensity upwards.
To ensure your makeup stays in place, apply an eyeshadow primer to the upper eyelid, right up to the brow. It's preferable to choose a black primer, which will intensify the dark colour of the other products.
Apply a thick coat of black eyeshadow to the eye. Start at the inside corner and move up and over the eyebrow, making sure to apply it unevenly as it surpasses the brow.
For a touch of radiance, apply a second coat of eyeshadow in a glossy colour to create a look that's at once smoky and metallic.
Want to add a touch of glam? Apply a golden loose powder to your eyelids.
For even more intensity, apply false lashes to get a longer, fuller look.
Finish with a black lipstick to represent the Black Swan. Before applying, make sure to properly define your lips with a liner in the same shade.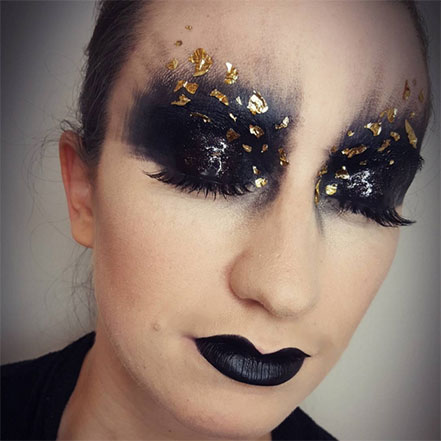 Photo credit : @thebeautyinstitute1
Our suggestions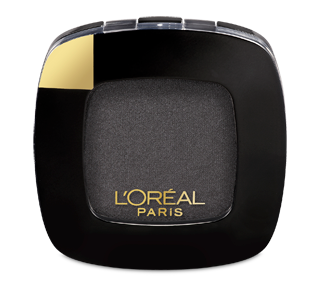 L'Oréal Paris
Colour Riche Mono Eyeshadow, 2.8 g
Our first gel-to-powder eyeshadow. Exquisite colour richness, smooth glide.