"This hairstyle doesn't work with my type of face": we've all heard that one before, or maybe even said it. But is it true? Can't our dream hairstyle be adapted to bring out the best of our facial features? We've wrapped our heads around the subject and looked at 5 of the latest trends.
Face shapes… how to recognize yours.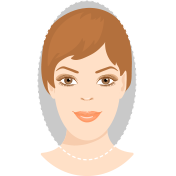 Oval face
It has a curve that's slightly longer than it is wide, a delicate jawline and defined cheekbones. The overall balance makes this shape a classic beauty morphologically speaking. Oh, those ovals!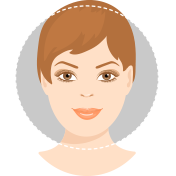 Round face
It is as long as it is wide, with full, plump cheeks that create a more youthful appearance.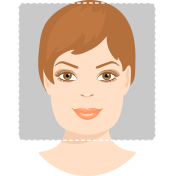 Square face
It features clear lines and defined angles with marked traits, a wide forehead and prominent jawbones.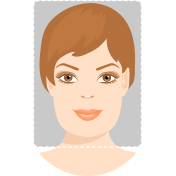 Rectangular face
It also has strong lines, but with a longer form, a higher forehead and a more pronounced chin.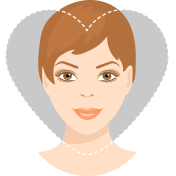 Heart-shaped face
It has a straight, slightly pointed chin with barely noticeable cheekbones set off by a wide forehead.
The Bob
This one's been a classic since Coco Chanel (and it's been on every runway for the past few years). The reason for its staying power? It gets reinvented every decade or so and restyled for every type of hair: shorter, longer, straight, wavy… the bob's always in style.
How to wear one
Longer bobs are super versatile and they're cut just a few centimeters below the chin. They're perfect for wide and short faces as they soften hard jaw lines and give structure to rounder cheeks. For longer faces, whether oval or rectangular, a bob cut close to the ears works well as it creates a horizontal line for better symmetry. For heart-shaped faces, the best choice is the tapered bob because it adds volume towards the bottom half of the face while reducing volume above.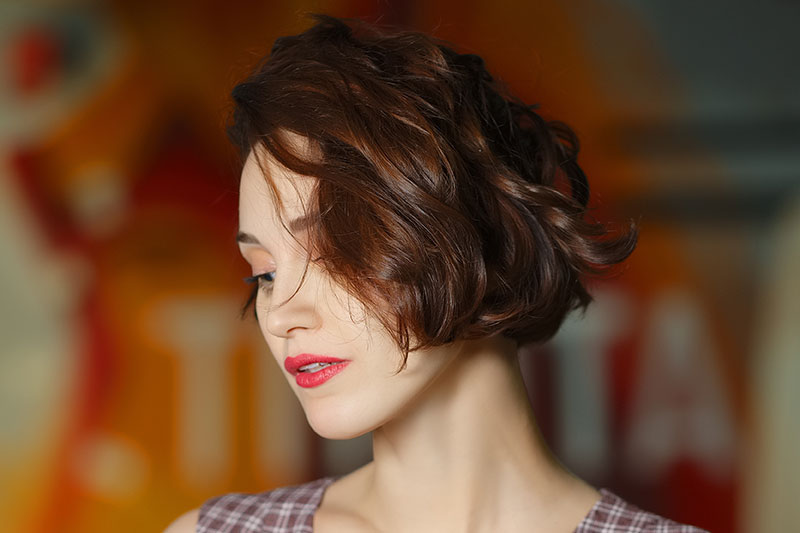 Bangs
With their slightly mischievous, self-possessed look, bangs add punch to any hairstyle. Want to try them on for size? Choose the cut that's right for you!
How to wear them…
Straight bangs are the go-to choice for longer or heart-shaped faces because they create a lean horizontal line at the level of the eyebrows, reducing the height of the forehead while minimizing volume. Square facial types look best with rounded bangs, which soften angles; or with super trendy draped bangs, which are longer and divided down the middle, accentuating cheekbones and softening the temples. Oh, mustn't forget rounder faces… for them, we suggest tapered bangs cut above the eyebrows, with a slightly imperfect, grungy or asymmetrical finish with one longer bang pulled off to the side.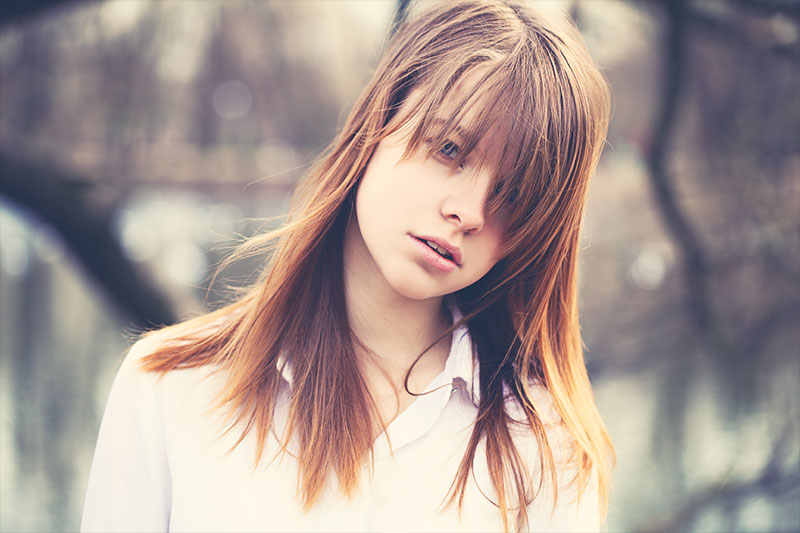 Pro tip: If your bangs tend to lose their shape or get greasy during the day, make sure to have a bottle of dry shampoo handy. A few sprays and a quick brush or two and your bangs will look like new!
Structured Styles
Ultra-defined, flattened, pasted or wet-looks, straight or braided pony tails, smooth buns… the trend today is towards clean, straight lines, no matter what the particular cut.
How to wear them…
Structured hairstyles look good on almost everyone, but they're an especially sure bet for oval faces or for the more angular lines of square or rectangular faces. Heart-shaped faces really benefit from longer hair that's pasted back with gel or wax, adding balance and creating a frame for the chin. It's a style that works with rounder faces as well, as long as you leave a certain amount of volume up top and then really slick back the hair along the sides.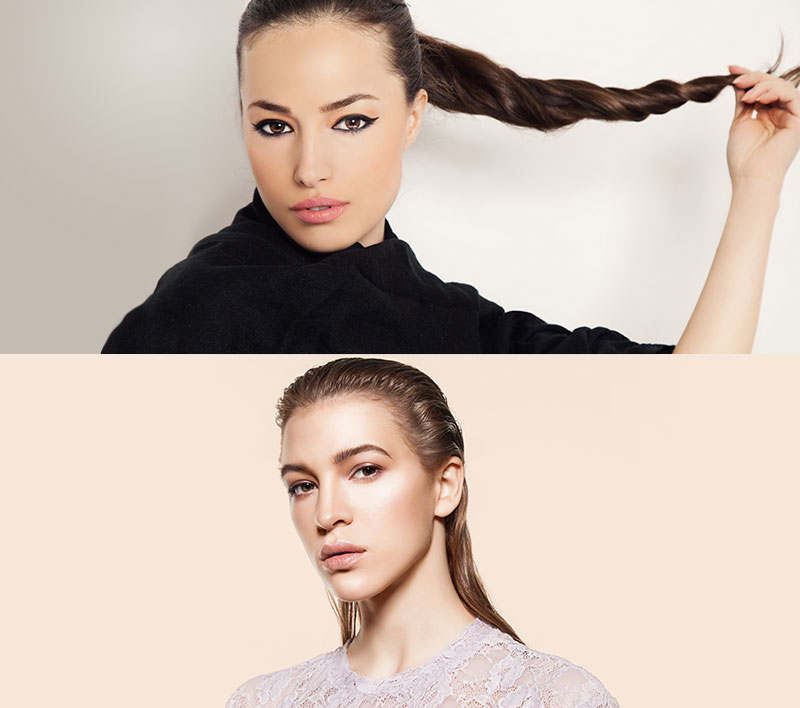 The Wob or Boho
The perfect embodiment of casual chic: a wavy mane, a sloppy tuck, braids that seem to have come undone… any style that looks like you've spent the day on the beach in the Riviera (or on the runways of Paris)!
How to wear them
Beach waves look great on square or rounder faces because they add volume to the top of the head. Just spray a little salt water on the longer hair on each side of your face and ride the wave. One quick tip: make sure your hair is longer than your chin so you don't accentuate your jawline. For long or pointed faces, choose shorter, tousled or softened cuts that expose the back of the neck.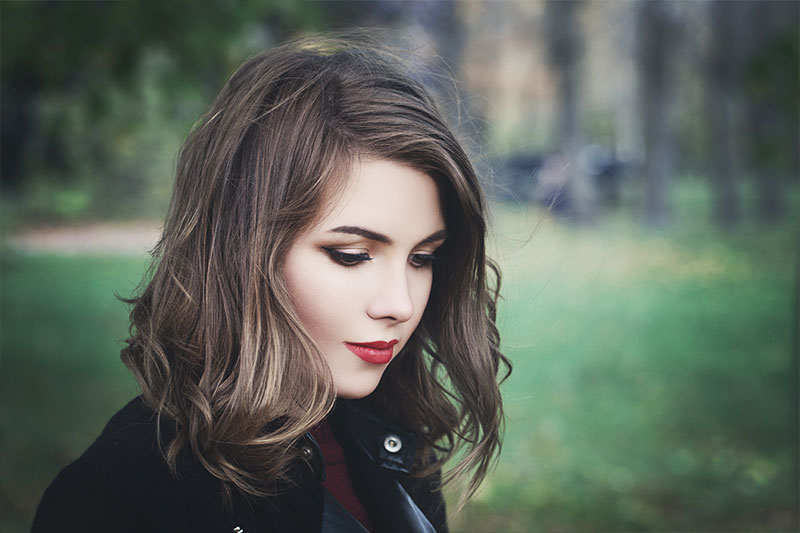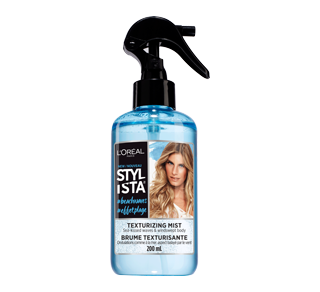 L'Oréal Paris - Stylista
#BeachWaves Texturizing Mist, 200 ml
Sea-kissed waves, windswept body & 24h texture.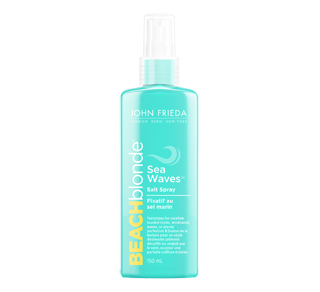 John Frieda
Beach Blonde Sea Waves Salt Spray, 150 ml
Create a carefree, ocean-fresh look with full tousled texture, windswept waves, or piecey perfection and a low-sheen matte finish.
The Crop
Super short is back! Top models like Cara Delevingne and Kendall Jenner have been taking the runways and red carpets by storm with the garçonne or crop cut in every version, from flattened to tousled. Ready for a change of face?
How to wear it…
You've heard people say that square, rectangular and round facial types should avoid short hair. Wrong! Truth is, facial angles can be nicely highlighted by a rounder cut that adds balance to the overall look, with light, well-defined wisps on top to counterbalance the curves. And heart-shaped faces do well with ear-length cuts that accentuate the cheekbones without shrinking the chin. The thing to remember here is that classic oval faces aren't the only ones that look great in a crop!