It never goes out of style and it's perfect with almost any look. Here's everything you need to know to create the classic bun (with a special twist), ideal for working hours or cocktail hours!
How to… step by step.
1. Before drying your hair, rub a little volumizing foam into the roots.
2. Separate your hair into two, front to back, with your ears as the midline. Use hair clips if you need help keeping your hair in place. Then separate the back half into three sections.
3. Crimp up the top part of your hair to give it a little volume that will last as long as your bun does!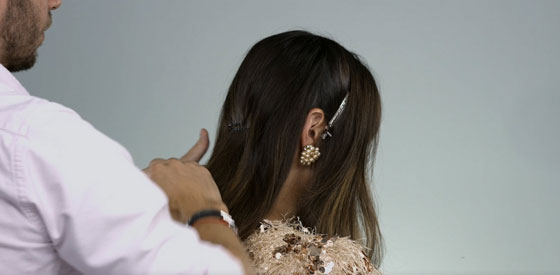 4. Next, we move to the back where we'll create the bun. Fold the right-hand third over the centre third towards the left then hold it down with a clip. Repeat the movement but this time with the left-hand section, moving it over the centre part again.
5. Warm some moisturizing balm in the palms of your hands and then apply it to the ends of the three sections. Then roll the three sections into the bun one after the other.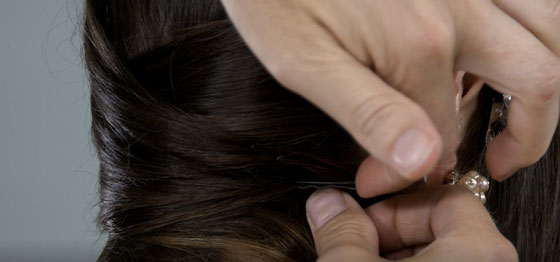 6. Next, simply free the hair from the front of your head so it flows over the bun. Use clips as needed to secure your hair where needed then use a little hair lacquer to keep everything in place.
7. Got bangs? Make sure you comb them well and use a little hair spray to keep them in place. Don't use too much, though. You don't want to create a sculpture!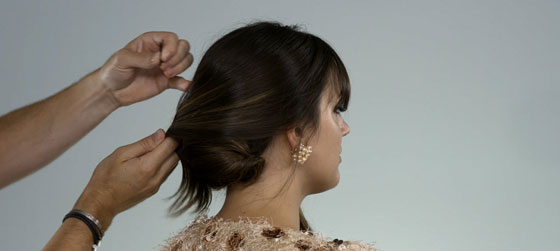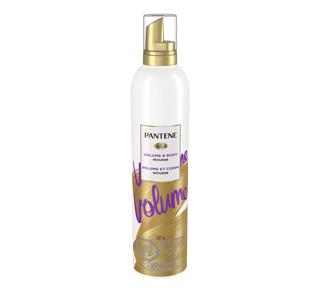 Pantene
Pro-V Triple action Volume - Hair Mousse, 187 g, Maximum Hold
Pantene Pro-V Innovation Advanced Triple-Action technology gives you amazing all-over volume that lasts. It works with the unique structure of fine hair in 3 ways: Creates invisible support for fine hair structure Volumizes by lifting hair at the roots Helps locks in your style with all-day humidity protection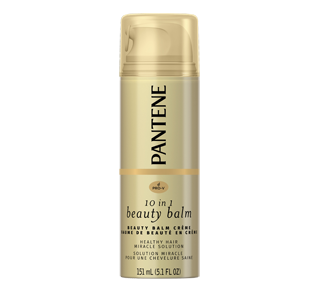 Pantene
Pro-V Ultimate 10 BB Crème Beauty Balm for Hair, 151 ml
Since 1945, Pantene has had a commitment to healthy hair. Our enriched formulas contain Pro-Vitamins. Hair so healthy it shines.