Want to get rid of pesky unwanted hair? Learn the right steps to follow as well as techniques to use at home for smooth, hair-free skin.
Exfoliate your skin
Exfoliating allows you to eliminate dead cells and stop ingrown hairs. This goes for both your body and your face. For your legs, opt for an exfoliator with bigger granules, but for more delicate areas, like your underarms and bikini line, go for a really mild scrub, such as one you would use on your face.
Hop in the tub or shower
Warm water opens your skin's pores and softens body hair, making it easier and less painful to remove. However, you'll need to thoroughly dry your skin before removing any hair.
Choose the right technique for you
Hot or cold wax pulls the hairs out at the roots, so they grow back thinner, fewer in number and less quickly, say after 4 to 5 weeks. This technique is ideal for hair removal on your legs. If you use it for facial down, upper lip, eyebrows, armpits or your bikini line, make sure you choose products created specifically for these delicate areas to reduce the risk of inflammation. Whichever method you use, remember: it can be a little painful, so prepare yourself!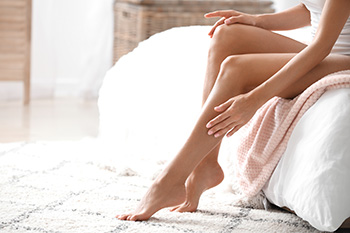 Waxing your legs: the proper technique
Before you start, make sure the hair is long enough to stick well to the wax: generally between 2 and 5 mm, depending on the area you're waxing.
Moving in the direction of the hair growth, spread a thin layer of wax over a small area. Once the wax strip is firmly in place (and solidified, if it was hot), pull it off quickly in one swift movement, against the direction of hair growth.
Repeat the operation as needed, until you've covered the entire area.
Depilatory cream is the preferred method for women with sensitive skin as it's completely painless. Though they do get rid of body hair, these creams don't remove hair at its root. That means that hair grows back faster and thicker, usually after five to six days.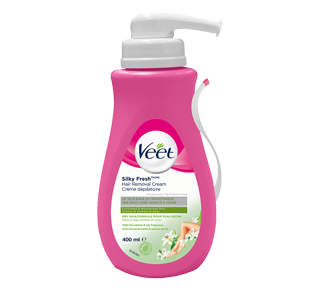 Veet
Hair Removal Cream Silky Fresh Legs & Body Dry Skin, 400 ml
Discover silky smooth and delightfully scented skin with Veet Silky Fresh Hair Removal Cream. Our sensitive skin formula is enriched with Aloe Vera and Vitamin E. Just smooth on the cream; then gently remove hair with the flexible spatula, rinse thoroughly & pat dry. Take hair removal to a whole new level!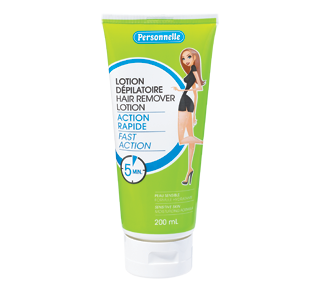 Personnelle
Hair Remover Lotion, sweet, floral with lavender notes, Fast Acting Sensitive Skin, 200 ml
Aftercare
If your skin is prone to bumps or redness after removing body hair, apply a cold compress to affected areas and lavish your skin with a hydrating product to reduce irritations.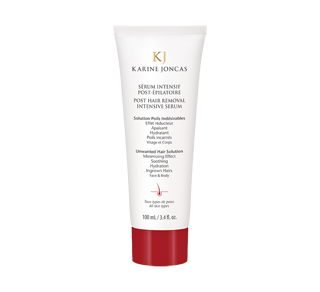 Karine Joncas
Post Hair Removal Intensive Serum, 100 ml
Unwanted Hair Solution Minimizing Effect Soothing Hydration Ingrown Hairs Face & Body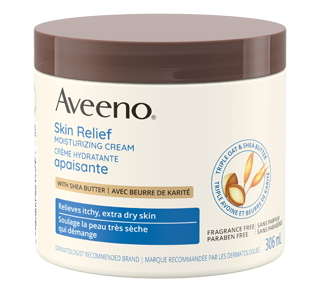 Aveeno
Skin Relief Moisturizing Cream, 311 g
Aveeno Skin Relief Moisturizing Cream provides immediate and long-lasting relief for itchy, cracked, extra-dry skin.