A single hair accessory can transform an everyday hairstyle into a sophisticated look that stands out from the crowd. Here are some tips on how to wear three of this fall's hottest trends.
Hairbands: Whether You're Dressing Up or Dressing Down, the Choices Are Endless
Two old classics are back in a big way on this season's fashion runways: the hairband and the headband. Today, these invaluable accessories are being used mainly for their chic effect rather than for holding back your hair. And while their use may have been restricted to sports and casual wear in the past, they're now being worn even for special occasions. Wherever you go, you'll find hairbands of all kinds—designer, fur, leather, diamond-studded—stealing the spotlight. For a can't-miss look, start up your own collection and choose the one that best matches your outfit.
Get the look:
Opt for a jewelled hairband that makes a statement—like this romantic hairband set with crystals and trinkets. The key is the contrast between the headband's chic and the hair's casual style.
Wash your hair, taking care to use a conditioner or a mask so that it both looks and feels ultra-soft.
Smooth out your tresses using a blow dryer. Use an anti-frizz product if needed.
Gently place the hairband at the front of your head, making sure not to tug on your hair and letting your bangs hang loose.
Pull a few strands free of the headband around your ears for an artfully mussed look.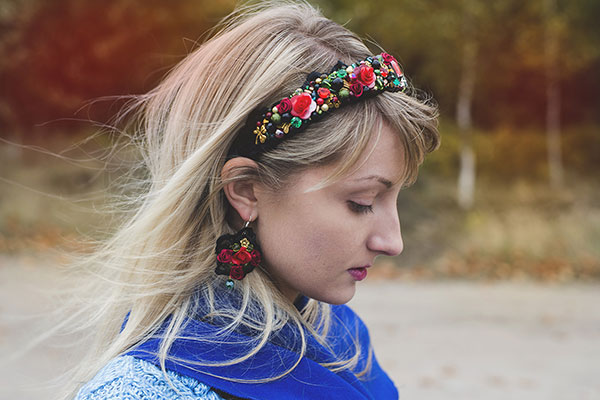 Hair Elastics: From Scrunchie to Stretchy
Hair elastics are turning heads this season, none more so than the popular hair elastic that looks like an old-school telephone cord. Thanks to its spiral shape, it won't damage or tangle your hair, nor will it mess up your 'do. The fact that it's made of plastic also means it's more hygienic.
Fabric scrunchies are a perennial favourite, of course. They won't damage your hair, plus they're available in a huge range of colours and styles.
Another hot trend is to cover up your ponytail elastic with a lock of hair. This is a very stylish and highly practical option if your hair elastic lacks impact. All you need is two or three bobby pins.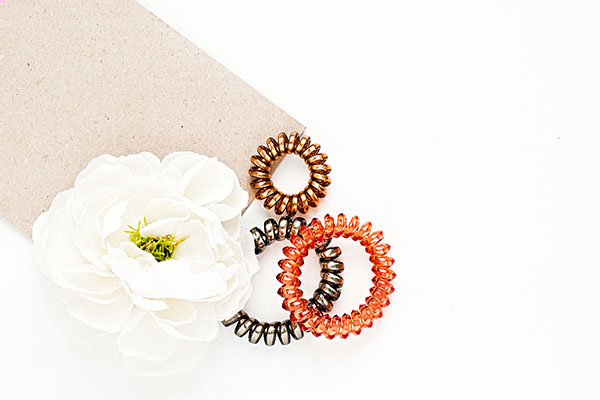 Hair brooches
The ultimate chic accessory, hair brooches are great with any look. You can even use multiple brooches for an elegant evening hairstyle.
Mini-Hair Elastics Let Your Hair Be the Star
Sometimes, the ideal accessory is one that knows how to be discreet. We love mini-hair elastics that fade into the background, letting your coiffure hog the limelight. They're the perfect way to tie up your hair.
Get the look:
A hot hairstyle right now is the double reverse French braid.
Create a centre parting to properly separate the two halves.
Temporarily bind one side with a hair elastic, so that your tresses don't get in the way while you're doing the first braid.
Gather the hair at the back of your head and start a French braid—but cross the strands "in reverse" (underneath instead of on top like a standard French braid).
Braid your hair to the end, then tie up the tips with a transparent mini-hair elastic.
Use bobby pins to keep any stubborn loose strands in check.
Stretch out each loop of your braid to give it more volume and create the desired "flat" effect, as shown in the photo.
Repeat with the other side.
Add some hairspray or a little dry shampoo.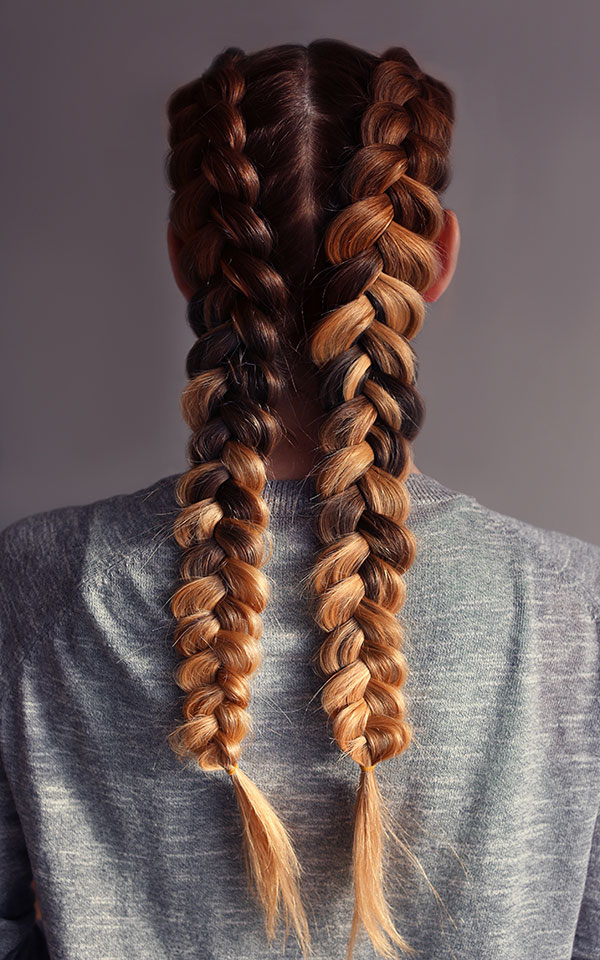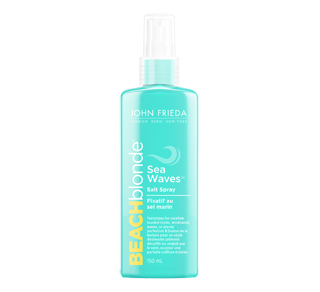 John Frieda
Beach Blonde Sea Waves Salt Spray, 150 ml
Create a carefree, ocean-fresh look with full tousled texture, windswept waves, or piecey perfection and a low-sheen matte finish.