Want to replenish your makeup bag without depleting your purse? No worries: there are lots of great products at even better prices. In fact, here are 15 of our faves, all for under $15!
PERSONNELLE COSMETICS HIGH-PRECISION FELT-TIP EYELINER
Want to draw a clean, precision line in one swift movement? This super-pigmented eyeliner is your best friend. Supple and easy to use, its deep black tip adapts to any type of line: cat's eye, graphic details, discreet accents ... Just go with the flow!
THÉ DES VIGNES SHOWER GEL FROM CAUDALIE
This product offers the best of both worlds: the classic fragrance of Thé des vignes in a soap-free cleansing formula enriched with aloe vera and perfect for sensitive skin. Careful, the aromas of white musk, neroli flower and ginger will make you want to spend the day in the shower.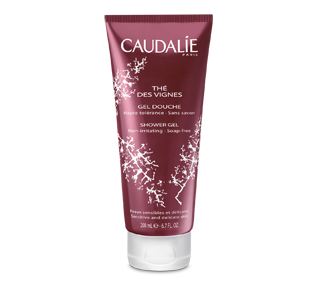 Caudalie
Thé des Vignes Shower Gel, 200 ml
Soap-free, high tolerance A subtle, secret and sensual fragrance.
PERSONNELLE COSMETICS SOOTHING LAVENDER FACIAL MIST
For a boost when you get out of bed, to cool down at work or for a relaxing moment before bed, this soothing mist is just the thing. Keep it handy and spray on as much as you desire!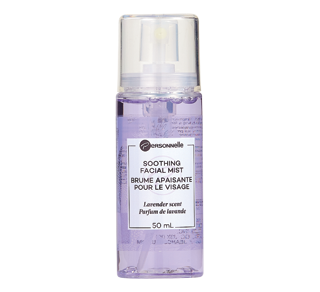 Personnelle Beauté
Soothing Facial Mist, 50 ml, Lavender
In the morning, before bed or during the day: it's always a good time to comfort your skin!
THE UNSCENTED COMPANY SHAMPOO BAR
Made entirely from plant and mineral extracts without perfumes or dyes, this delicate shampoo bar is gentle on your hair and sure to please. Plus, it's made in Montréal!
GOOD. KIND. PURE. VEGAN NAIL COLOUR FROM SALLY HANSEN
No matter what shade you choose, this 100% Vegan nail polish is made with vegetable extracts for that extra touch of green! Plus, it's got a vibrant, super-brilliant finish you'll love!
ALO GRAPEFRUIT AND GUAVA BODY CREAM FROM FRUITS & PASSION
Whipped cream enriched with prickly pear oil and shea butter—no, it's not a dessert, it's a refreshing body moisturizer! The perfect way to soothe your body after you shower.
MAYBELLINE NEW YORK LIFTER GLOSS
For lips that are plump, radiant, soft and well moisturized with just the right hint of colour… this lip gloss features hyaluronic acid to keep your lips looking luscious!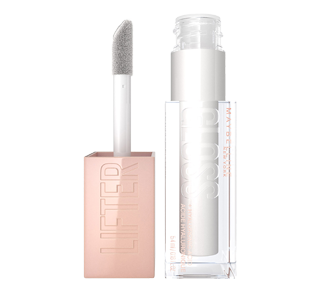 Maybelline New York
Lifter Gloss, 5.4 ml
Our new next level lip gloss. Its formula with hyaluronic acid delivers the utmost hydration for natural, fuller-looking lips. Our breakthrough formula with Hyaluronic acid visibly smoothes the lip's surface and enhances lip contour with high shine for hydrated, fuller-looking lips. Lifter lip gloss comes with XL wand to enhance lip contour with shine and immediately transform lips in one swipe. Get natural, fullerlooking lips with this hydrating lip gloss that enhances lip contour with shine.. This hydrating lip gloss is available in 10 modern shades, like Pearl, Ice, Amber, Topaz, Crystal and more.
Dermo-Lift Corrective Eye Patches from KARINE JONCAS
The ideal way to wake up your eyes! Infused with collagen and vitamin E concentrates, these patches reduce dark circles and puffiness while filling in fine lines quickly and easily.
BIOTHERM BATH THERAPY RELAX HAND CREAM
Life's tough on our hands: harsh weather, disinfectant gels, frequent washing… no wonder they need the extra pampering provided by this soothing blend of berries and rosemary.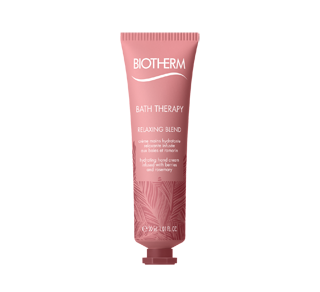 Biotherm
Bath Therapy Relax Hand Cream, 30 ml
A relaxing hand cream infused with berries and rosemary
PERFECT FIT ENERGIZING SETTING MIST FROM ANNABELLE
Think of it as your best friend on difficult mornings! Its vegan formula with olivine extract doesn't just offer long-lasting shine, it also adds a boost of energy. A few spritzes over your finished makeup and you're ready to tackle the day!
SHOUT LOUD SATIN LIPSTICK FROM NYX PROFESSIONAL MAKEUP
Blend the perfect base makeup with nourishing ingredients and an ultra-pigmented formula and you get the ultimate lipstick! Satiny, opaque Shout Loud combines the comfort of a care product with the richness of long-lasting hold.
CHEEK HEAT GEL-CREAM BLUSH FROM MAYBELLINE NEW YORK
One or two drops on the ends of your fingertips, then a few dabs onto your cheekbones and Cheek Heat's gel-cream formula melts into your skin for an ultra-fresh complexion. Ardent coral, burnt pink, fuchsia burst… the shades blend perfectly with any complexion and they're easy to dose whether you want a gentle glow or a more intense look.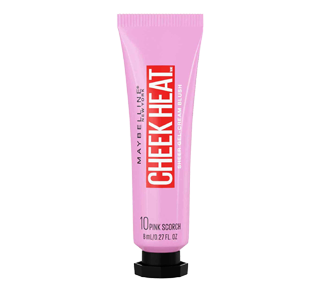 Maybelline New York
Cheek Heat Gel-Cream Blush, 8 ml
Create a natural-looking flush of color, instantly.
RELAX ESSENTIAL OIL ROLL-ON APPLICATOR FROM BLEU LAVANDE
Are your muscles still worked up about that last rep at the gym? Exhausted after a long day at work? Stressful week? No matter what you need, this roll-on applicator comes to the rescue: behind your ears, on your temples or aching joints… use it wherever you want, whenever you want, for immediate relaxation.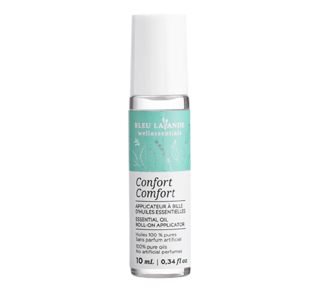 Bleu Lavande
Relax essential oil roll-on applicator, 10 ml, Transparent
Unwind with our special calming mix of lavender, mint and ylang-ylang essential oils
LEAVES GLOWING BODY LOTION FROM ATTITUDE
Red vine leaves, maringa seed extract, natural berry aromas… this natural lotion is bursting with plant-based ingredients that are light and help detoxify your skin, revitalizing its glow in just a couple minutes!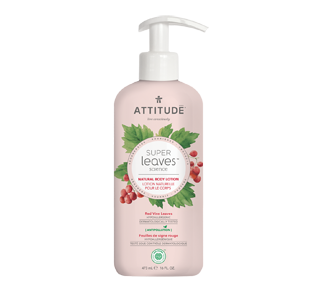 Attitude
Body Lotion, 473 ml, Glowing
Did you know that red vine leaves are powerful antioxidants known to help restore your skin's natural glow? This is why we've enriched Attitude Super leaves™ Body Lotion — Nourishing with this regenerative leaf extract. Featuring a subtle berry aroma, our EWG Verified™, hypoallergenic and dermatologically tested body lotion is made with only plant and mineral based ingredients such as moringa seed extract, revered for its antipollution and purifying properties. Plus, it's lightweight and non-greasy for a smooth application. Let nature work its magic and enjoy di-vine, glowing skin!
EXPERT FACE BRUSH FROM REAL TECHNIQUES
Firm and dense, it's the ideal way to apply creamy or liquid foundation perfectly, for an impeccable finish that's guaranteed!