It rebels against spicy foods, reddens at the slightest emotion and does not handle temperature changes well. Welcome to the world of sensitive skin! But why are some people's skin more reactive than others'? Here are some explanations and solutions.
Each person's skin is unique and has its own tolerance threshold. Among its sworn enemies are pollution, certain cosmetics and UV rays. Skin with slightly impaired barrier function can become more sensitive to stimuli. While the defenses of some skin types are invisible to the eye, other types react in more obvious ways. Such is the case for redness-prone skin — which suffers from an abnormality in the venous system and reacts excessively to the hazards of everyday life — along with intolerant skin, which has a tolerance threshold near zero.
Whether your skin is sensitive, intolerant or prone to redness, you need to wear SPF 50 sunscreen year-round. Avoid dramatic changes in temperature as often as you can, in addition to scented cosmetics, which may irritate your skin. Finally, adopt a beauty routine that's tailored to your skin type and incorporates cleansing and moisturizing. That's the key to healthy skin!
YOU HAVE SENSITIVE SKIN IF...
... it stings or heats up for no apparent reason, especially after a hot shower.
... it does not react well to changes in temperature or wind.
YOUR IDEAL ROUTINE
When you wake up, wash your face with a milk cleanser, micellar water or gel cleanser to decongest irritated skin, then apply a moisturizer suitable for your skin type.
Before going to bed, remove your makeup or wash your face, use a moisturizer suited to your skin type, then… let the night work its magic! Your skin tissue is able to repair itself while you sleep.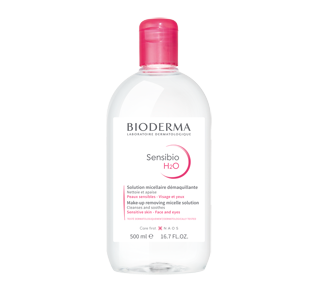 Bioderma
Sensibio H2O Micellar Water, 500 ml
A cleansing and make-up removing water that respects the fragility of sensitive skin.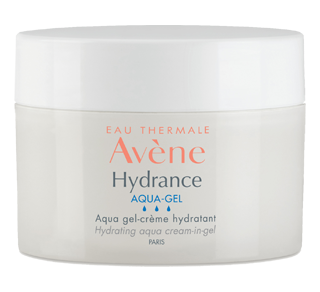 Avène
Hydrance Aqua-Gel, 50 ml
An all-in-one facecare in an innovative aqua-gelified texture. Hydrates, soothes and detoxifies for a fresh and radiant skin.
YOU HAVE A REDNESS-PRONE SKIN IF…
... it reddens easily.
... it often feels tense or hot.
YOUR IDEAL ROUTINE
When you wake up, wash your face and soothe your skin with an anti-redness care.
Follow the same routine before going to bed.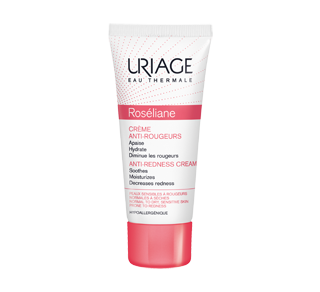 Uriage
Roséliane Cream, 40 ml
A rich and non-greasy cream that inhibits the key factors triggering couperose/rosacea, protects the skin's vascular system and limits aggravating factors. Upon application, comfort is immediately restored to skin, leaving it soft, perfectly moisturized and soothed.
YOU HAVE INTOLERANT SKIN IF...
... it reacts to anything and everything.
... it is regularly irritated.
YOUR IDEAL ROUTINE
When you wake up, wash your face. Next, use Toleriane Ultra cream to neutralize your skin's hypersensitivity and provide intense hydration.
Before going to bed, remove your makeup and moisturize your face with the same product to soothe any feelings of tightness that can occur overnight.