Autumn is coming and with it comes a whole new palette of colours. Greens turn to gold making way for bold, trendy looks. Icy beige, magenta and natural tones take centre stage. Find out how to match and wear these colours well.
Hand care
A great manicure starts with nail care. But you also have to care for your hands. In fact, it's an essential step in creative a truly stunning final result. So, before you start your manicure, you'll want to pamper your hands. Here's how:
If the skin on your hands is dry, apply a soothing, moisturizing hand mask.
Scrubs are also a good option for exfoliating your skin and leaving your hands soft and smooth.
Moisturizing cream is an essential pre-manicure step. Healthy, moisturized hands are the key to a beautiful manicure.
Apply a cuticle cream or balm to soften your cuticles, then push them back gently using a cuticle pusher.
Complete the prep by using a nail treatment to moisturize and strengthen your nails. Once that's done, you're ready for nail polish. Or just leave them au naturel.
Autumn trends
Try something new by matching your nails to your clothes or make-up. Iced beige, magenta and natural shades are all the rage this season.
Icy nails
This look features a natural, translucent colour resembling the finish on a glazed donut. Nails that have been rounded with a nail file work with the icy look.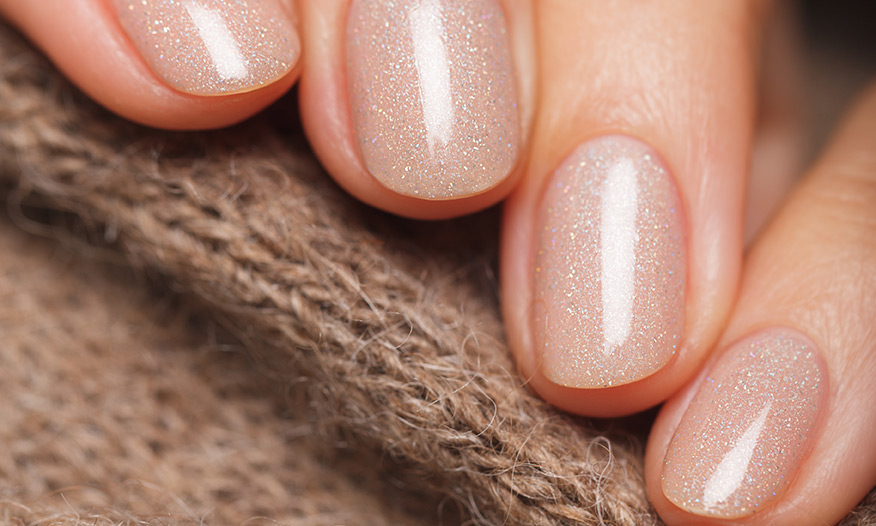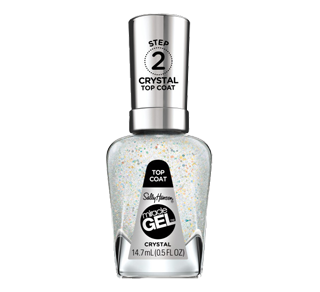 Sally Hansen
Miracle Gel top coat, 14.7 ml
Create a unique holographic effect to your nails with Miracle Gel™ Crystal Top Coat. Inspired by our best-selling Miracle Gel™ Shiny and Matte top coats, Sally Hansen introduces a first-of-its kind top coat collection! Take your favorite polish and top it off with one of these textured effects for your customized manicure.
Magenta
This fall, the trend is to enhance seasonal colours by adding a touch of life to your nails. Try a big, red crimson or magenta and wear it proudly, right down to your fingertips.
Neutral shades
Neutral, natural shades create a chic, timeless look that goes with anything. No wonder we're seeing them everywhere.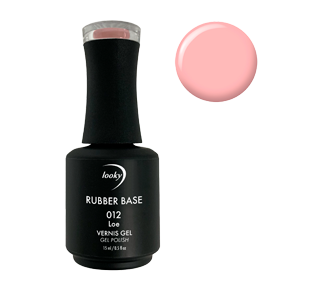 Looky
Rubber base Gel Polish, 15 ml
Both corrective and protective base and a shaping gel Duration of 2-3 weeks Safe for your nails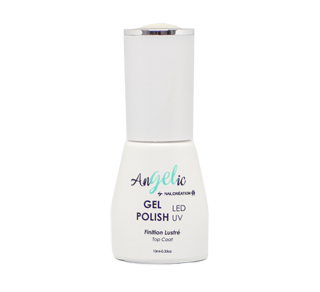 Nail Création
Angelic Gel Polish Top Coat, 10 ml, #3
Our famous top coat will give shine to your gel polish in the temperature and diamond category. Easy to apply you only need to cook it 120 seconds then the turn is play!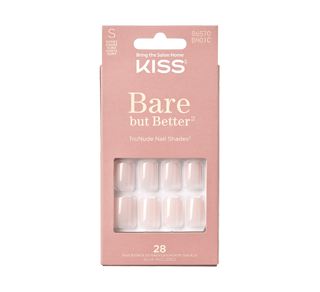 Kiss
Bare But Butter Short Nails, 28 units, Nudies
KISS takes the "no makeup" look a step further: the nude nail trend is here, with new Bare But Better TruNude nail shades. 4 nude shade choices flatter a range of skin tones. These fake nails look professionally done, but it takes minutes to DIY!
Matching colours
This season's palette can be matched and blended in several fanciful ways.
Try getting creative with patterns. Channel the artist within you and create them yourself. Or you can always apply autumn-coloured self-adhesive varnish to your nails and then finish with a top coat.
Whether you prefer a light beige, an intense crimson or a colourful pattern, try enhancing your manicure with protective coats of different finishes. Pale or darker colours can be boosted with a simple topcoat.
If you want to go natural, try being creative by mixing tones. Simply combine different neutral nail polishes to create a gradation of shades.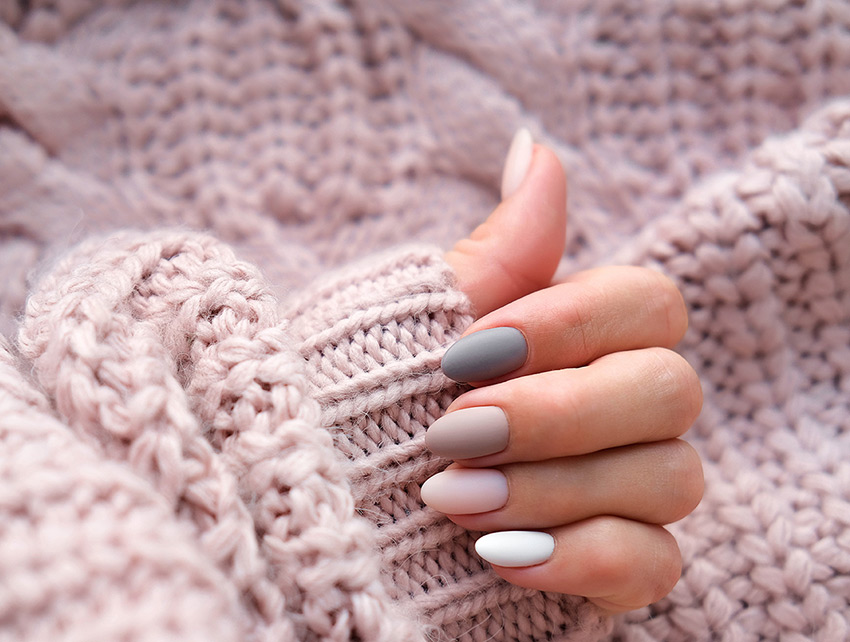 Manicure care
When it comes to manicure care, you have to finish with a protective layer. The great news is that there are a multitude of finishes to choose from. Just find and apply the right one for the look you want to create.
The choice of finishes is endless, from matte to glossy, holographic, sugar-textured, opalescent, glossy, glow-in-the-dark... The only limits are your imagination!