The cat-eye liquid liner look is a classic. Reinvent it with these four creative styles for liquid liner and black eye pencil.
Upside-down cat eyes
It's often said that when lining your eyes, you should curve the line upwards to perk up your look... but a downward curve can be just as flattering, giving you an ultra-mod 60s style.
The effect doesn't have to be super dramatic... a subtle curve can look great too. Use a very thin liquid liner to trace your upper lashes, then curve it downwards toward you lower lid when you get to the outer corner to create an upside-down cat eye. Finish with a coat of mascara on both your upper and lower lashes.
Our suggestion: Lise Watier Féline Eyeliner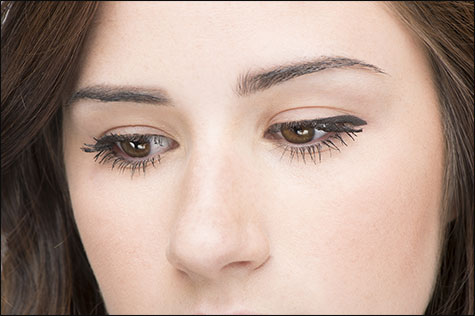 Metallic effect
Metallic eyeliner is still very much in style. Apply it at the roots of your lashes in lieu of traditional black eye pencil. For a more subtle look, opt for a brilliant black shade. If you'd prefer a more futuristic and intense effect, there's no limit to the colours you can choose from. Go for an ultra-brilliant hue with gold or silver undertones.
To get the look, use liquid liner or pencil in your chosen shade to make a thick line that nearly covers the entire upper lid. To pump up the intensity, layer a metallic eye shadow on top.
Our suggestion: NYX Cosmetics Jumbo Eye Pencil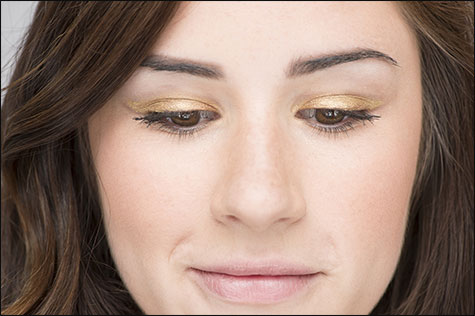 Double flick
One line is good, but two is even better! With a gel eyeliner and an ultra-fine brush, draw a line with a winged tip. Then, draw another line at the root of your bottom lashes, making a second wing under the first. For extra contrast, apply white liner in the space between the wings.
Our suggestion: Maybelline EyeStudio Gel Eyeliner in Lasting Drama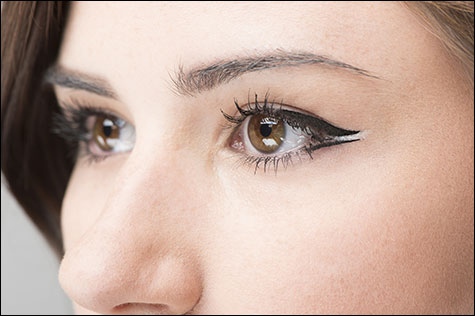 Squared-off
To create a squared-off line, start with the double flick technique. Once you've made two extended lines, join them at the ends to make a square, then fill in the space between them. There you have it!
Our suggestion: Annabelle Instaglam Kajal double liner (liquid liner end)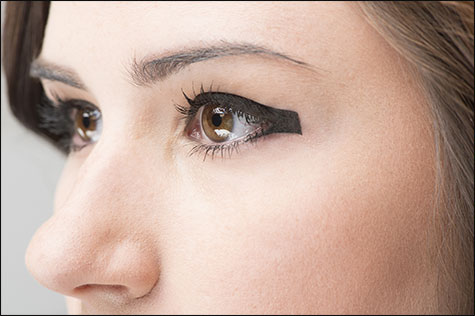 Pro tip
Whatever style you choose, make sure to get close to your mirror and stabilize your elbow when applying to liner so you don't shake. Don't stretch your lash or close your eyes. Instead, raise your chin to get a good look at what you're doing.