Neutral or intense, your eyeliner should liven up your look. Our expert, Virginie Vandelac, shows you how to keep it looking sharp and fresh all day (or evening).
WHY DOES YOUR EYELINER SMUDGE?
The natural oils of your eyelids build up over the course of the day and erase your liner. Prevent this problem by providing a solid base and layer your products to help your eyeliner hold.
GOAL ACCOMPLISHED!
1. Start by applying a thin layer of concealer to your entire eyelid. If the concealer doesn't come with its own applicator, use a flat synthetic brush.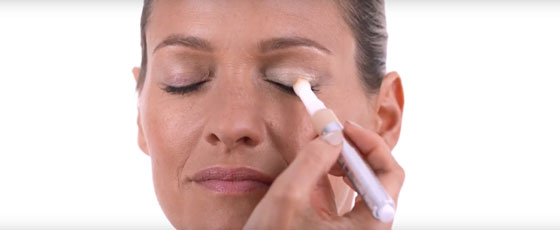 2. Because concealer itself is greasy, it needs to be applied so that it, too, holds! Using an eye shadow brush, liberally apply some loose powder on top.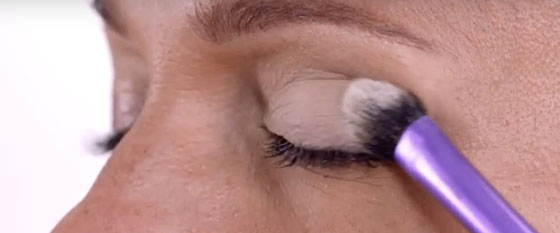 3. Continue the layering with an any eye shadow: ivory, anthracite… whatever look you're going for. Texture is important: use a matte finish so you don't end up adding even more oil.
4. Now it's time to draw the eyeliner along the roots of your lashes while gently pulling on your eyelid to help you draw the line.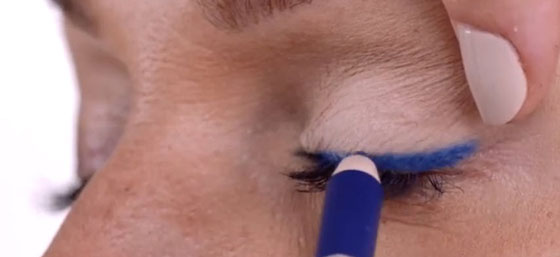 Draw your lines according to the shape of your eyes. Make elongated eyes look rounder by thickening the line in the middle and make round eyes wider by adding some thickness to the outer corners.
5. Set the line with some eye shadow. Gently tap your eyeliner brush to increase the saturation of the line or smudge it for a smokey look.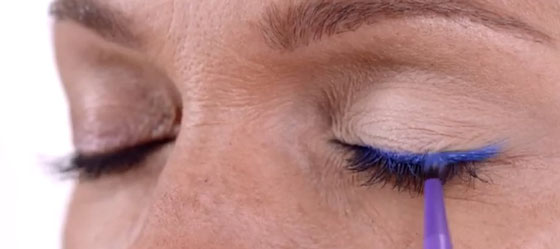 Choose a color similar to your pencil to intensify it, or a slightly different shade to add depth and nuance.