Your beauty ritual should change with the seasons! While face protection is an obvious must, don't overlook your lips, hands or body either—especially if your skin is sensitive to the slightest change in temperature. Here are a few suggestions for anti-crack cream and must-have new products.
In fall, our lips tend to get dry due to cold and wind. Several other factors can also, however, be responsible. Wetting your lips with your tongue too often can eventually cause chapping. Regular use of volumizing lipstick can also dry your lips. No matter the cause, use lip balm to help prevent and heal irritated lips.
Suggested product:
Cicaplast Levres lip balm by La Roche Posay offers a repairing treatment for dry, chapped and damaged lips. You will not want to part with it!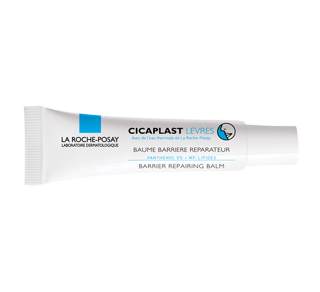 La Roche-Posay
Cicaplast Levres, 7.5 ml
Barrier reparing lip balm for extremely dry, chapped, and cracked lips. For children and adults. Fragrance-free. Paraben-free.
Harsh weather can chap your hands' skin or make it red. If such is the case, avoid washing your hands under very hot water—use lukewarm water instead, along with a mild soap. Apply moisturizing cream after each washing whilst your hands are still moist.

Suggested product :
Aveeno Skin Relief Hand Cream. If your hands are very cracked, apply the cream before bedtime and put cotton gloves on. They'll be less rough when you wake up.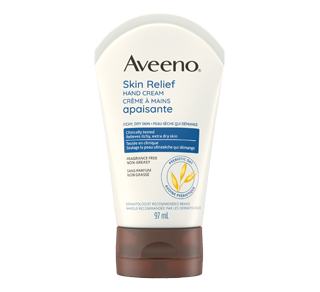 Aveeno
Skin Relief Hand Cream, 97 ml
Use Aveeno Skin Relief Hand Cream, a fast-absorbing moisturizer, to soothe and heal dry hands.
We often neglect to pamper our body, especially during the cold season. When skin feels tight, it's a sign that it needs to be moisturized. Dry, sensitive skin is particularly sensitive to cold. If you have sensitive skin, avoid washing in very hot water and wearing wools that irritate it.

Suggested product :
Vichy Ideal Body balm contains active ingredients commonly used for facials, such as hyaluronic acid and LHA. These plumping and invigorating ingredients have been associated with 10 fundamental oils to help you obtain an ideal, firmer, smoother and brighter skin.
Fall is the ideal season to add a serum to your beauty routine! If summer has left its mark in the form of multiple pigmentation spots on your face, take advantage of autumn to even your complexion and correct dark spots, colour imperfections and uneven skin tone.
Suggested product:
Lancôme DreamTone. This next generation serum with exfoliating properties is sure to please every woman. Available for fair, medium or dark skin.

The addition of a moisturizing or revitalizing serum is also indicated when, despite substituting your light cream for a richer cream, your skin still seems to lack hydration. Give it a thirst quenching boost!
Suggested products:
Composed of 89% mineralizing thermal water, the daily booster Mineral 89 by Vichy hydrates your skin to strengthen it and protect it from everyday aggressions such as temperature changes, stress, fatigue and pollution.
Changing seasons and changing routines often go hand in hand. In the fall, we take the time to indulge in cocooning at home: we snuggle up under a thick blanket, herbal tea in hand, or we read a book in a warm bath until our skin is wrinkled. Bath time is also the ideal time to apply a face mask: the steam opens the pores of the skin and prepares it to receive the treatment.
Suggested product:
Lavender Mud Mask by Personnelle Beauty
And to top it all off, why not change your palette? Get inspired by the latest trends, but be sure to choose styles that match your personality.
Suggested product:
The Weekender palette by Lise Watier offers harmoniously coloured eye shadows to paint all eyelids... and meet all trend cravings!
To prepare you as best as possible for the change of season, we also suggest you consult your cosmetician: you will receive a personalized beauty routine adapted to your needs and skin type.