After a training, during a long trip, on a rushed morning…Dry shampoo can be useful at many moments. How does it work exactly? And how should you use it? Follow the guide!
YOUR HAIR'S BEST ALLY
Created from a corn starch, oatmeal or rice base, traditional dry shampoo works like a sponge by absorbing the excess oil that builds up in your hair, leaving your roots lighter and brighter. It's a great way to perk up your hair between washings or to awaken tired hair during the day.
Another advantage of dry shampoo is that it adds texture to your hair so it's less slippery, which means your braids or pony tail will have better body, your tuck will last longer and your accessories will hold more easily.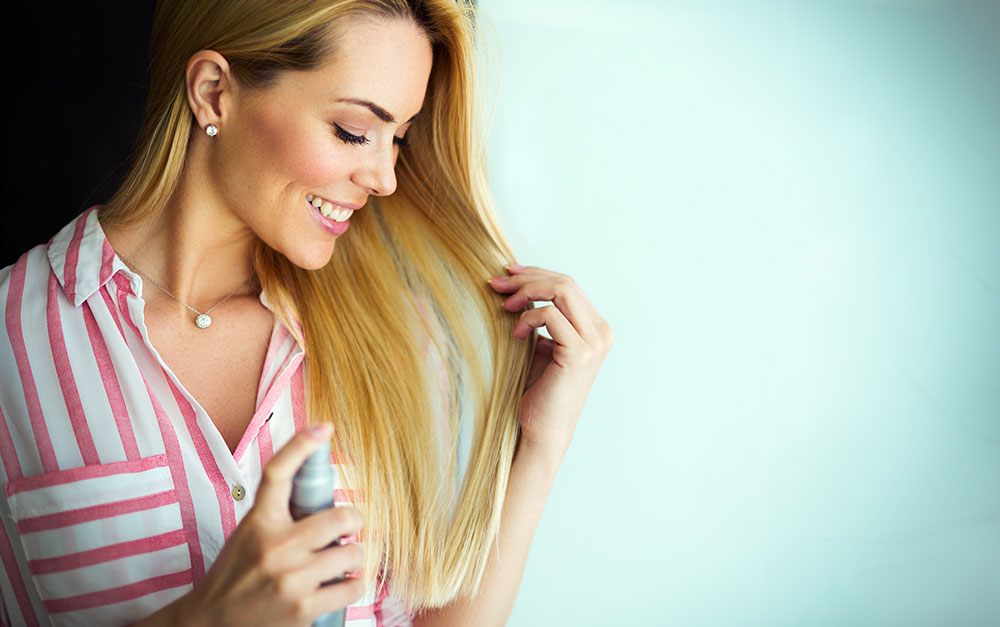 Caution! Powdery dry shampoo is absorbent but it doesn't get rid of impurities. On the contrary, if too much powder builds up, it can suffocate the roots and irritate your scalp. It's important to wash your hair and scalp with regular shampoo whenever you can.
Not sure about powdery texture? You have another option: the cleansing mousse. The ultra-light formula dries in 60 seconds and refreshes your hair without drying them out or leaving residues.
HOW TO TURN HEADS…
All you have to do is master the spritz, whether you use powder or foam!
Powder formula
Start by shaking the containerto ensure a homogenous consistency– little lumps can clog the spray head and lead to uneven distribution.
To refresh your hair fully, spray towards the roots and then work outwards along the lengths of your hair. Make sure you respect the distances suggested by the manufacturer: too close and you'll get too much product, which is hard to disperse properly. Once you've covered your entire head, let the product work its magic for a few minutes then brush gently to spread the product and eliminate any residue.
To texturize, spray the shampoo onto the lengths of your hair, like a lacquer, and shake your hair lightly before styling. That's it!
Foam formula
You can also start by giving the container a good shake, but instead of applying the product directly on your hair, spray a dollop on the palm of your hand, spread it on your roots and massage with your fingertips. Then, just let it dry for a minute – or use a hair dryer if it's accessible.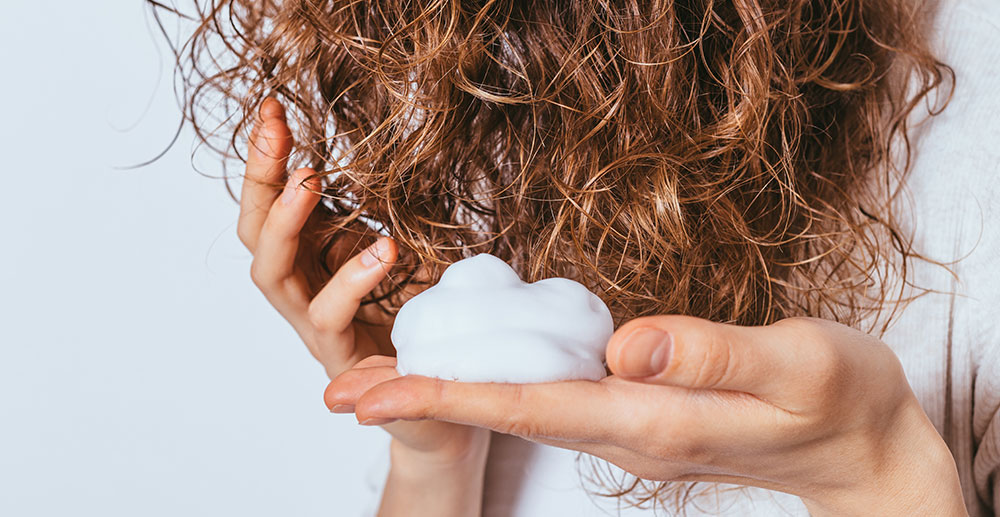 More and more targeted versions of the traditional dry shampoo are hitting the shelves: nettle for oily hair, oatmeal for sensitive scalps, volumizers for finer hair, brown or beige tints for darker hair. There's even a green, aerosol-free version that is entirely recyclable.
Cleansing mousse also comes in different versions, adapted to several hair types: shine, moisture, strength, softness… Everything is covered.