Savvy consumers are turning more and more to Dermo-Cosmetics to get the most benefit from their beauty products. Protect, moisturize and correct: these are the primary functions of this high performance skin care, composed of active ingredients whose effectiveness has been demonstrated. When and why should you turn to Dermo-Cosmetics? Here is everything you need to know about this beauty trend that is here to stay.
Sensitive skin
Atopic and reactive skins are the most concerned by Dermo-Cosmetics. The medicinal ingredients they contain are essential to restore the skin barrier and strengthen it against aggressive agents such as stress, pollution and ultraviolet rays. Sensitive skin is very often dry and reactive, and itching is one of the common disadvantages of this type of skin. Choose ultra-gentle, hypoallergenic, alcohol-free and fragrance-free products. To soothe inflammation, look for formulas based on ceramides or fatty acids, which have an excellent barrier function. Complete your skincare routine with an itch-specific cream, such as A-Derma's Exomega Control anti-scratch emollient cream, and a few spritzes of soothing spa water.
Favourite products
The Lipikar Stick AP+ by La Roche-Posay is an easy to use stick. Apply it directly on the itch for instant relief.
Ultime Comfort by IDC is a serum that combines anti-redness and anti-aging properties. Offered exclusively at Jean Coutu.
Mature skin
In our thirties, the metabolism slows down and hormonal changes occur, which leads to a decrease in collagen production, a loss of elasticity of the skin and the appearance of pigment spots. The high concentration of active ingredients in Dermo-Cosmetic products and their proven effectiveness make them valuable allies in the fight against skin aging. Anti-aging molecules used in these products include retinol, antioxidants, vitamin A and hyaluronic acid, a peptide that replenishes the skin with water and fills wrinkles and fine lines exceptionally well. Magistrale ultimate anti-aging regenerating cream by Jouviance takes advantage of the many benefits of this peptide, while Vichy's Neovadiol Rose Platinium anti-aging cream relies on LHA, a salicylic acid derivative that activates cell renewal. Terms to look for when you check out the list of ingredients in your beauty creams.
Favourite products
Avène PhysioLift smoothing plumping serum smoothes the skin on the spot and gives it lasting firmness thanks to an exclusive and patented combination of anti-aging ingredients.
AquaYouth filling anti-wrinkle cream by NeoStrata is based on hyaluronic acid, an ingredient that instantly hydrates the skin to plump it.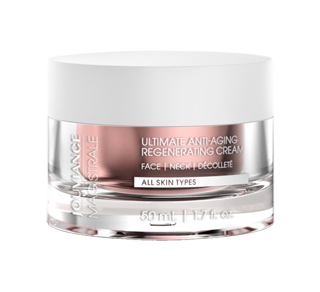 Jouviance
Magistrale Ultimate Anti-Aging Regenerating Cream, 50 ml
Recapture skin's youthful resilience with this regenerating cream specially formulated to renew the natural beauty of mature skin.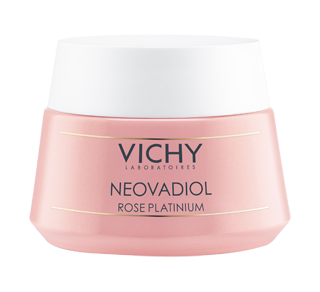 Vichy
Neovadiol Rose Platinium Anti-Aging Cream, 50 ml
Specifically formulated for women 60+, this moisturizing rosy cream with beeswax and calcium nourishes, fortifies and revitalizes skin for a refined texture.
Weakened hair or hair with specific needs
Dermo-Cosmetics is the solution to many hair problems, such as hair loss or excess dandruff. Dermo-cosmetics shampoos are designed to gently cleanse and preserve the natural pH of the scalp. Ultra-mild and highly tolerant, they are ideal for people with scalp conditions such as psoriasis or who have greasy hair due to a hormonal or temporary imbalance. If your hair fiber is deeply damaged by styling tools or repetitive colouring, opt for ultra-moisturizing conditioner treatments filled with nutrients, ceramides and keratin, a natural protein essential for healthy hair.