Have you noticed that more of your hair is falling out? Is it normal hair loss or the sign of a problem? Let's get to the root of the problem.
Understanding hair loss
First and foremost, it's essential to understand that natural hair loss is a completely normal occurrence that's just a part of your hair's life cycle, which is composed of three phases:
Growth, which lasts from two to six years—this is the period when your hair is actively and rapidly growing. Approximately 85% of your hair is always in this phase.
Transition, which lasts about 2 weeks—this is when growth ends. Your hair growth slows gradually until it stops completely.
Resting, which lasts about three months—during this stage, your hair remains attached to the root, but doesn't grow. Between 10 and 15% of your hair is always in resting phase and it stays that way until it falls out naturally.
Once that natural cycle is complete and your hair has fallen out, new growth takes place from the same roots. However, the life cycle of your hair can be influenced by factors like age, heredity, hormones, diseases or medical treatments, which can all cause some type of abnormal hair loss.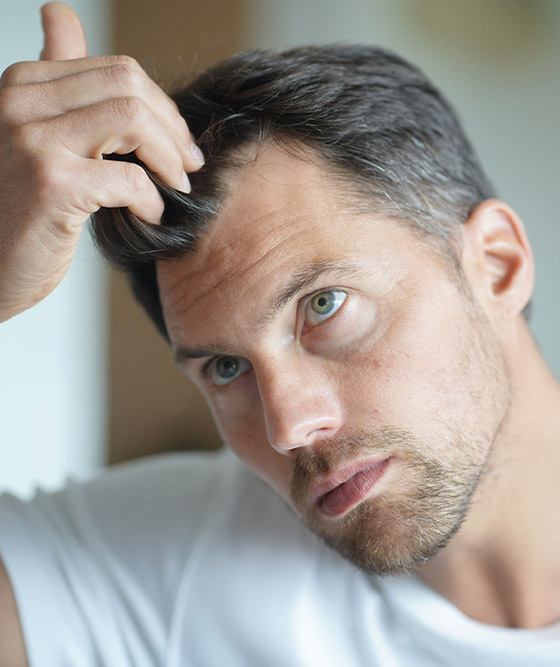 Detecting hair loss
Is more of your hair falling out than usual? Let's identify what type of hair loss you're experiencing.
Is it reactive hair loss? This type of hair loss occurs more frequently in women and can lead to significant hair loss. But it's a temporary condition that can occur periodically at certain times of the year. And because your hair is sensitive to its physical environment, the loss can also be caused by periods of higher stress, fatigue, illness or even during and after pregnancy.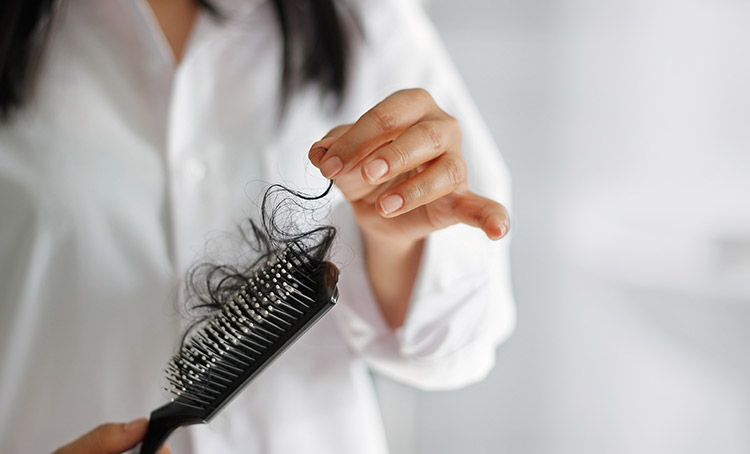 Psst!
While this type of hair loss is occasional, it's important to be aware of it and to help ensure it doesn't become chronic.
Perhaps it's chronic hair loss, which is significant in quantity, but also persists over time. Chronic hair loss is caused by an increase in androstanolone, a hormone derived from testosterone and the hair loss it causes is most common at the top of men's foreheads and the crown of their heads.
Note:
Although it affects more men, women can also experience chronic hair loss. The difference is the degree and where it occurs.
Hair loss in men
Androgenetic alopecia, commonly referred to as male-pattern baldness, occurs mostly, as the name suggests, in men, although women can also be affected by it. In men, it usually begins gradually around the temples and at the crown of the head but thinning of the hair can also spread to other parts of the scalp over time.
Did you know that four out of five men will experience androgenetic alopecia to some degree by the time they reach 70?
There's good news: with the right treatment, it's possible to slow or even stop hair loss and stimulate new hair growth.
Fighting hair loss.
Regardless of the cause, it's important to act as soon as you notice hair loss. A good shampoo and a gentle hair-loss treatment are the best first steps you can take.
If you know you have reactive hair loss, there are over-the-counter products created specifically to rebalance your scalp and strengthen your hair while stimulating the roots.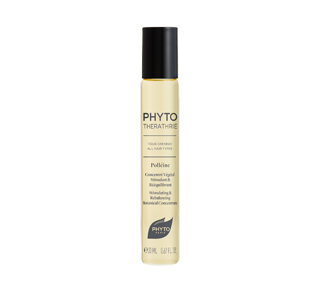 Phyto Paris
Phytopolleine Stimulating & Rebalancing Botanical Concentrate, 20 ml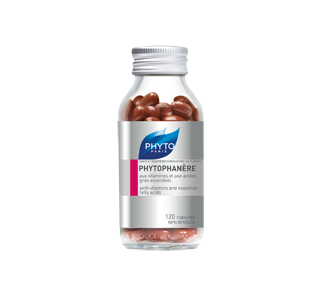 Phyto Paris
Phytophanere Strengthens Hair & Nails, 120 units
Designed to support healthier hair and stronger nails. This supplement is a lifesaver for weak, thinning, damaged hair and nails. Two capsules a day will create the look of fuller, thicker, shinier hair and stronger, longer nails. Harnessing the power of natural elements, this cocktail of vitamins, essential fatty acids and plant extracts helps stimulate and strengthen hair and nails.
On the other hand, if you have chronic hair loss, you'll want a shampoo that tones your scalp while strengthening your hair. Combined with a thickening treatment protects old hair while stimulating new growth, this type of treatment will help combat hair loss.