Lipsticks we like:
Pupa Volume in Red Passion
Formulated with Volufiline to plump and moisturize lips, leaving them fuller and more radiant.
Plumpissimo in Gala by Lise Watier
Its creamy texture offers beautiful coverage, makes lips look fuller, smooths the lip surface and reduces the appearance of fine lines in an hour.
L'Oréal Colour Riche Colour Intense in Red Passion
A classic, rich shade that gives your makeup a chic, sophisticated appeal. The collection is available in 4 shades, each with a matching nail polish.
Lancôme Rouge In Love in Sequins D'amour
Inspired by today's young woman, this lipstick provides guaranteed colour and shine to your lips for at least 6 hours, without drying them out.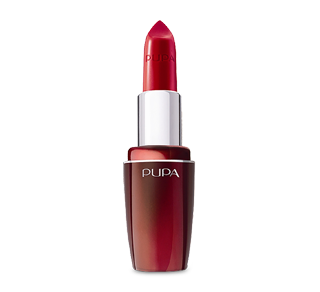 Pupa Milano
Pupa Volume Lipstick, 3.5 ml
An innovative PUPA formula with VOLUFILINE, created to combine an effective treatment that helps increase lips volume with a flawless make-up result, for a complete beauty action.
Nail polishes we like:
Juliette by Personnelle
Your Romeo will be charmed by this romantic nail polish.
Sally Hansen Complete Salon Manicure in Red My Lips
Give yourself a salon-worthy manicure with this complete set.
Le Vernis à l'Huile by Colour Riche by L'Oréal Paris
Revlon Red 680
A classic red that never goes out of style. For a look worthy of Marlene Dietrich or Lauren Bacall.
Dress to kilt by Essie
A fashionable lacquer that will enhance your nails and make them shine.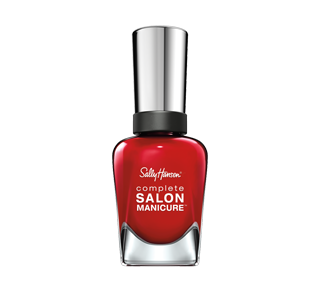 Sally Hansen
Complete Salon Manicure Polish Nail, 14.7 ml
7 benefits of a salon manicure in 1 bottle.