Whether it's to hide gray hair, even out the shading, intensify your natural colour or change your look completely, colouring your beard will give you the vibrant results you're looking for. Here's how to do it, in three easy steps.
Step 1: Choose your colour
Choosing the right dye colour depends on your personal preferences, of course, but you also have to keep in mind the natural colour of your hair and skin. Here are some recommendations to help you make the right choice:
If you want your beard to be the same shade as your hair, choose a dye that matches that colour.
Choose darker shades for darker skin and lighter dyes if you have light skin.
For a natural look, choose a dye that matches your natural hair colour. For more dramatic looks, chose a dye that's darker or lighter than your natural colour.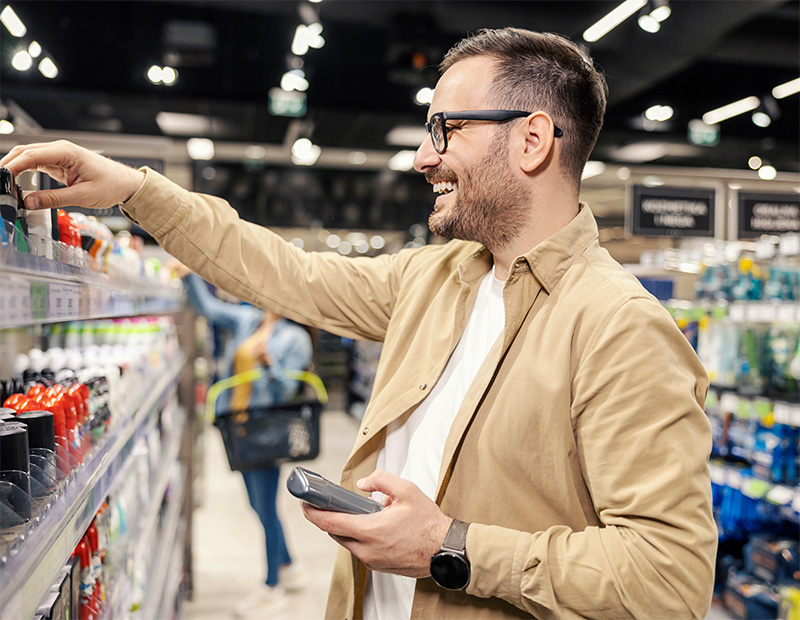 Step 2: Prepare your beard
Once you've chosen your colour, it's time to prep your beard. First, give your beard a good shampoo and deep cleaning to remove product residue and dead skin. This step is vital in helping your beard retain as much dye as possible. Next, dry your beard completely and trim it as desired.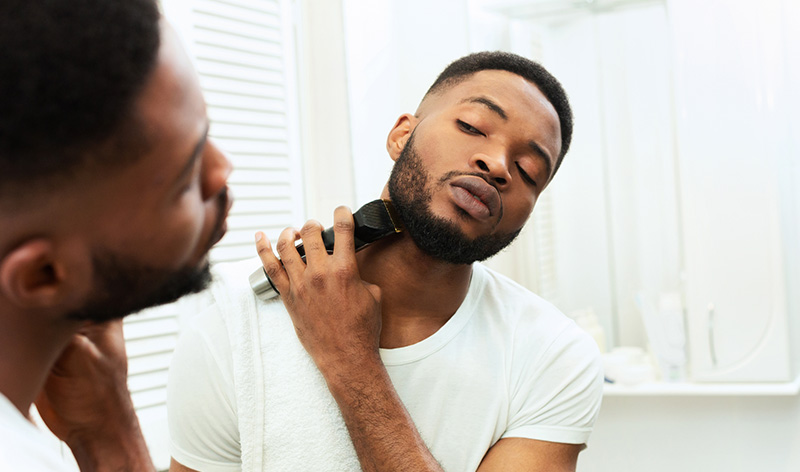 Step 3: Apply the dye
Before you apply the dye, outline area to be dyed using oil or petroleum jelly. This will help you avoid stains on your skin. Next, mix the dye according to the product instructions and apply it evenly throughout your beard using a brush or the applicator provided. Wait the recommended amount of time, then rinse thoroughly with warm water until no trace of dye remains.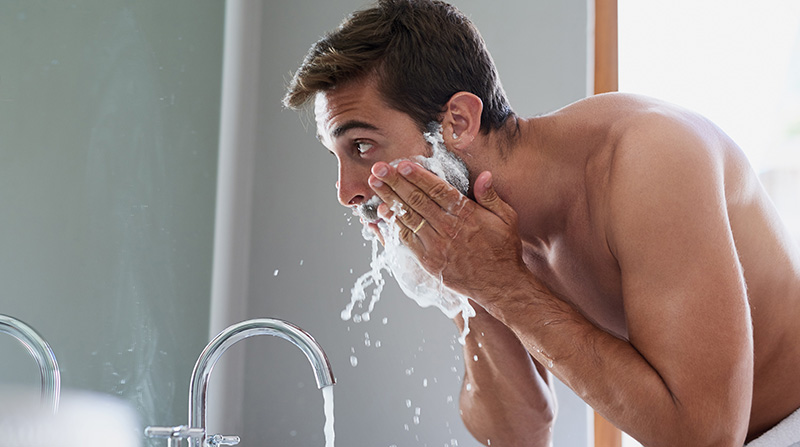 That's it. You'll enjoy peace of mind and a uniform look for up to 6 weeks.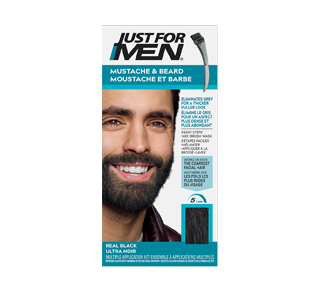 Just For Men
Mustache and Beard Colour Gel, 1 unit
Brush-in colour gel. Penetrates coarse resistant facial hair in 5 easy minutes.